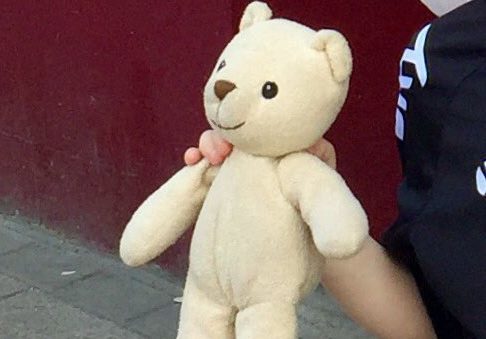 It was a weekend of celebration.
A weekend of achievement.
A weekend where participants pushed themselves through the pain barrier. It wasn't easy but most participants in the Etape Caledonia cycle event pulled through. They were, in a manner of speaking, able to grin and bear it.
But for one participant what should have been a glorious weekend has been tinged with sadness, following the loss of a much-loved teddy.
Little Zac Cummings was among those cheering competitors on.
In the company of his beloved Teddy, he was particularly interested in the exploits of cycling-mad dad Steve.
However, triumph turned to tragedy when Zac lost contact with Teddy somewhere in Pitlochry.
Steve has turned to social media in a bid to see the pair reunited.
Help us find Teddy, lost in Pitlochry this weekend @HettiesTearooms @Fishershotel @EtapeSeries #wheresTeddy? Pls RT pic.twitter.com/fFE5iTstUd

— Steve Cummings (@Ste1068) May 9, 2016
Teddy was in the midst of a lovely weekend out and there is no plausible reason for his sudden disappearance, which has been described as out of character.
Steve, from Gateshead, was keen to point out the bear is well-travelled and so is accustomed to odd places.
Teddy made it all the way to Majorca and back safely but then got lost in #Pitlochry #wheresTeddy pic.twitter.com/uNjadi6Pln

— Steve Cummings (@Ste1068) May 10, 2016
Anyone with information as to Teddy's whereabouts can report sightings to news@thecourier.co.uk — anonymously if they wish — and we will ensure the smile is put back on Zac's face.
Meanwhile, anyone looking to jog their memories of the weekend's events can view photo galleries of the Etape here and here.
And for anyone thinks these stories can't have a happy ending, check this out. You CAN make a vital difference.