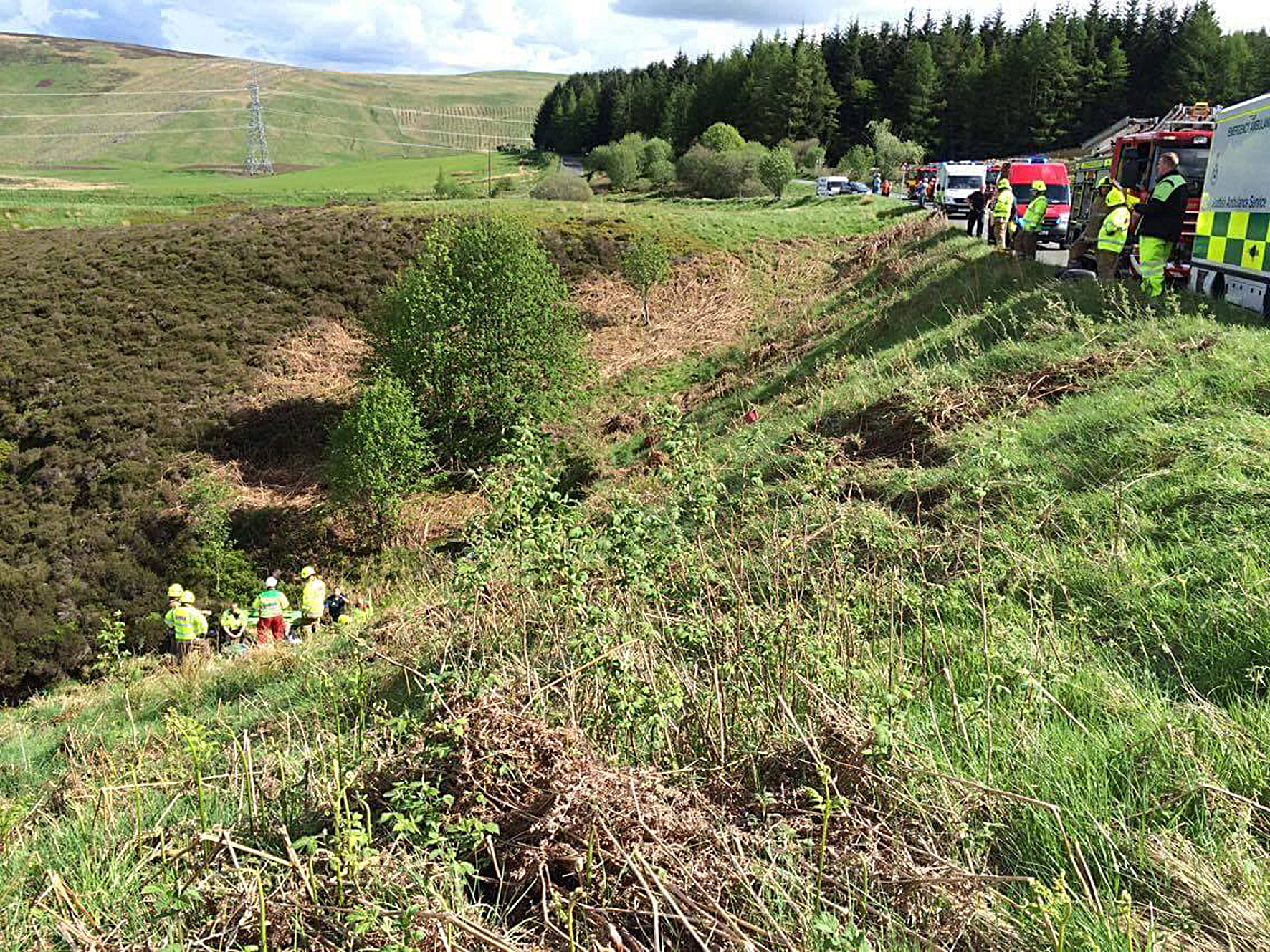 A biker rescued by Scotland's Charity Air Ambulance (SCAA) on Sunday was taking part in an event to raise funds for the aircraft.
The man, who has not been identified, was a participant in the third annual Biker Bash when he lost control of his machine on the A822 in the Sma' Glen at around 3pm, breaking his leg.
He tumbled 50ft down an embankment, bouncing at least three times before coming to rest in a rock-filled stream. It is the first accident in the history of the event.
One of the first men on the scene, a first aid instructor with Police Scotland, said he feared he would find a casualty that was dead or dying.
Sandy Smart, who was riding with a group from the Royal British Legion Riders Branch, was flagged down by a marshal as he passed the scene on his Yamaha DragStar and helped treat the stricken biker until the SCAA helicopter arrived.
He said the biker had come off on a sharp bend and was invisible from the road.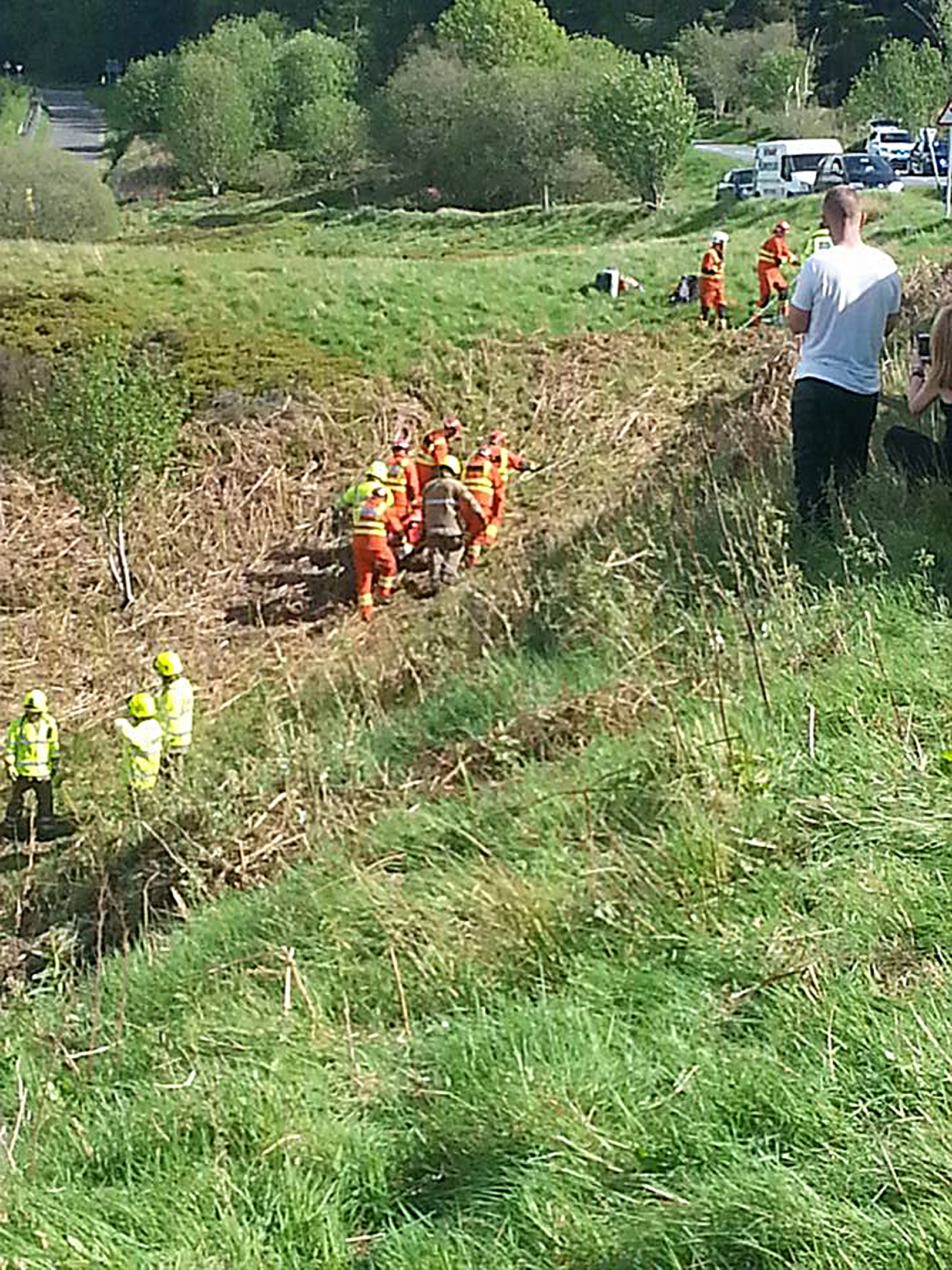 "No one was with him when he came off but he was fortunate enough to be able to text a friend to tell him where he had crashed, that's how they managed to find him," said Sandy.
"He was lucky he remained conscious because if he hadn't it could have taken hours to find him – you couldn't see him from the road and there was no obvious sign as to where the bike had come off. You could have driven up and down that road all day looking for evidence of a crash and not found it.
"I was expecting to see somebody who was dead or dying because he landed on a load of rocks."
Sandy added: "He was really, really calm. He was very aware of what had happened to him. The slope was very, very boggy so that's probably saved him – he said he bounced at least three times as he was going down but because it was so boggy it's taken a lot of momentum out of his fall so when he landed he was winded.
"I suspect the broken femur has been when he's come off the bike – either hitting the handlebars or the wheel – or when he's been bouncing as he wasn't lying on the side that was injured.
"He's quite an experienced biker so he had done all the right things when the bike came off the road. He jumped off it as it started to go – if he had stayed with it it would have been a totally different outcome because it landed about a foot away from his head.
"I've been around bikes for 30 years and I couldn't tell what his was because it was in that much of a mess. There was very little left of it – you couldn't even identify the make of bike."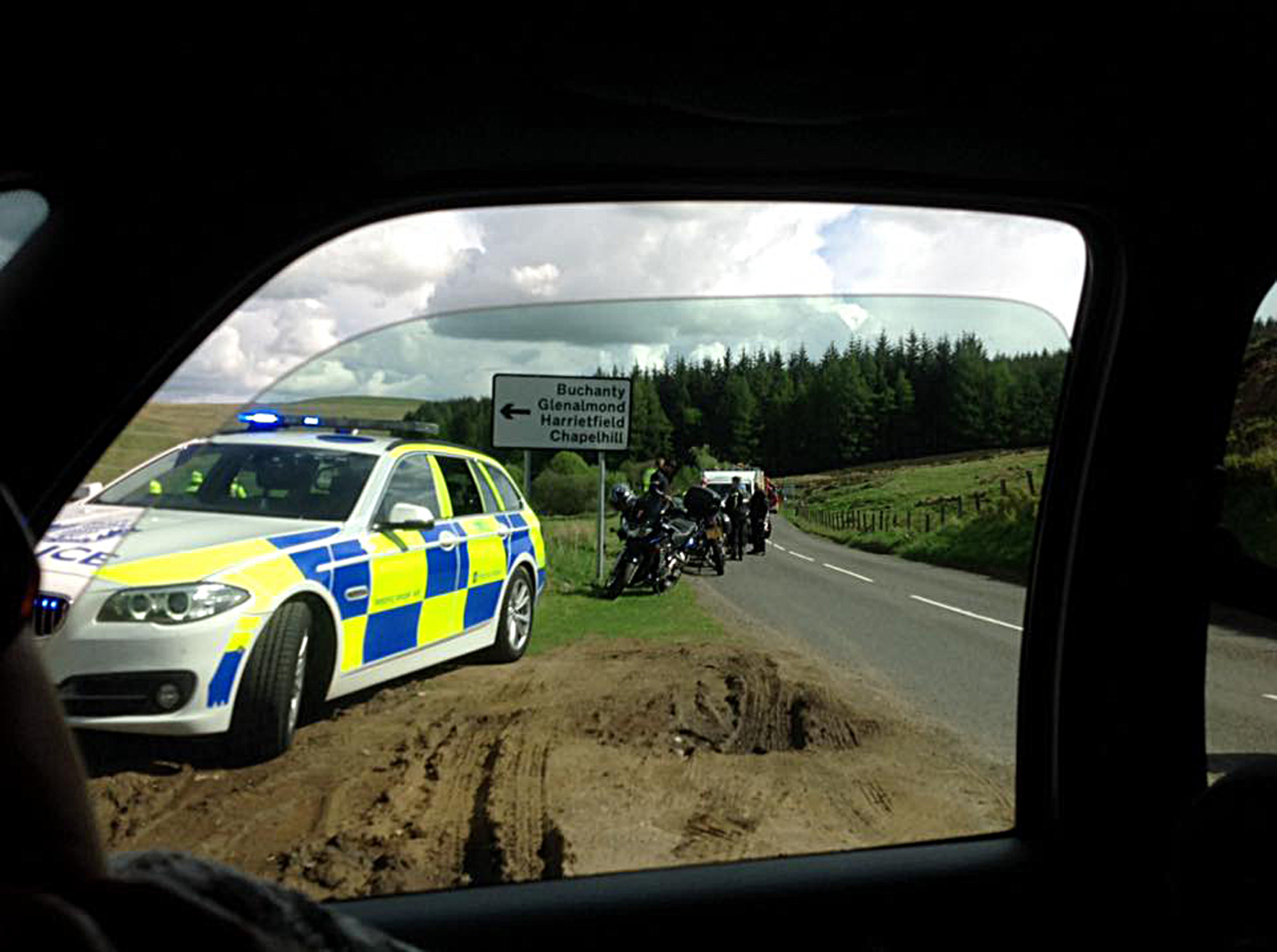 Treating the man took Sandy around an hour, but afterwards he completed the run.
The Scottish Fire and Rescue Service winched the biker to safety on a stretcher.
A paramedic attending the biker fell at the scene and required treatment, though it is understood his injuries were not serious.
A spokesman for the Scottish Ambulance Service confirmed that they had taken a member of staff to hospital.
He said: "A paramedic was injured while rescuing a patient from a ravine and was taken to Ninewells by ambulance.
"The patient was taken to hospital by helicopter."
A spokesman for the event organisers said: "Unfortunately there was an accident involving a solo rider during this year's SCAA Biker Bash – this highlights exactly why we put on this annual event.
"Over the last three years we've raised over £7000 for the SCAA and this is the first incident we've had.
"Our volunteer marshals were on scene not long after it happened and played a huge role in making the rider comfortable and arranging the help he needed.
"A massive thanks goes to everyone involved with the rescue operation."
Around 200 bikers took part in the event, which this year raised £2,300 for SCAA.