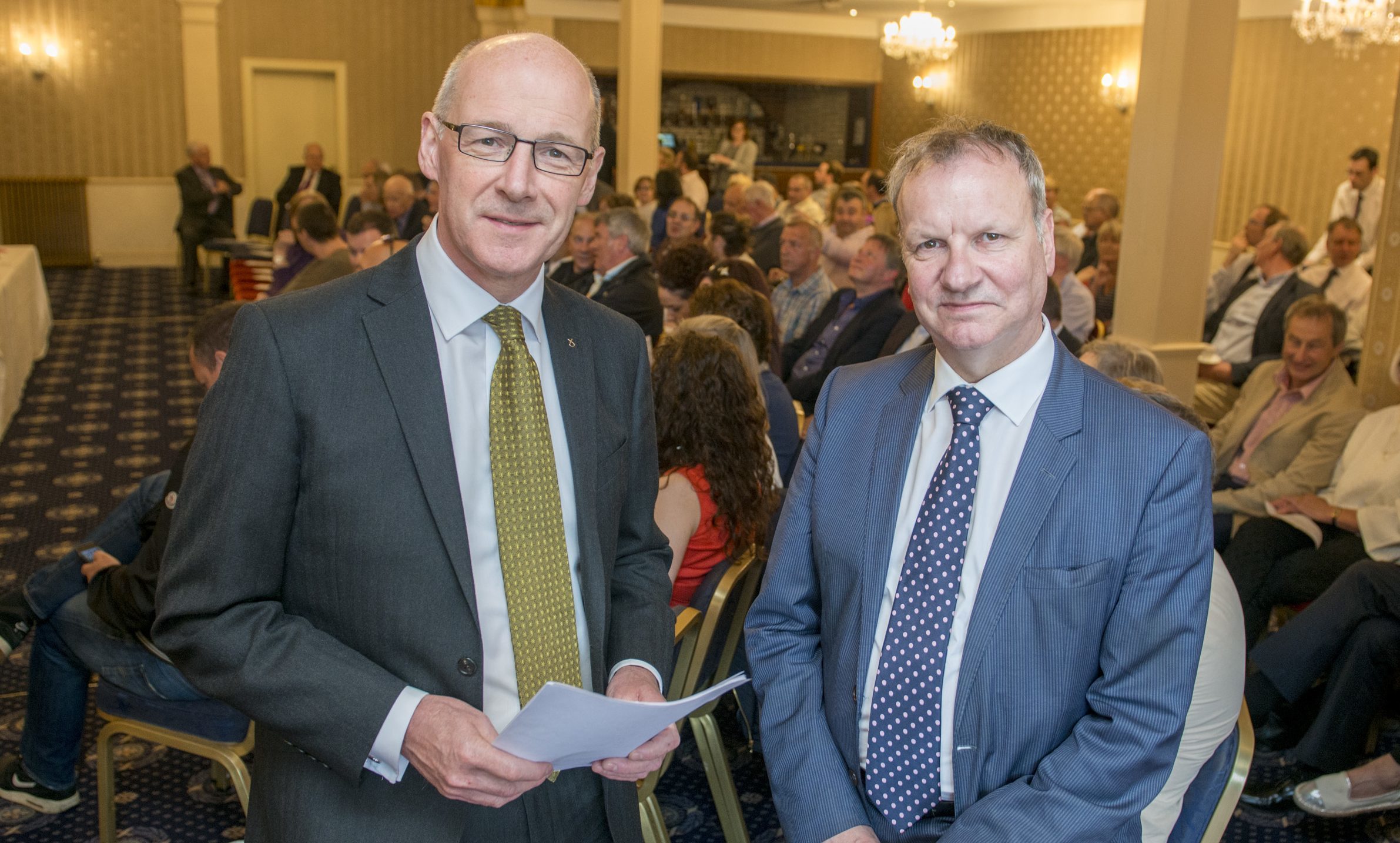 A marketing campaign could be launched to promote Perth as a leading destination for independent shopping.
Deputy first minister John Swinney last night urged city centre traders to back a promotional drive, similar to the successful Glasgow's Miles Better campaign from the 1980s.
The idea was raised at a packed meeting of shop owners, called by local MSP Mr Swinney and MP Pete Wishart to discuss a way forward for Perth following the shock collapse of department store McEwens.
Around 200 retailers attended the seminar in the city's Royal George Hotel, with many demanding a review of parking and pedestrian zones.
It emerged during the talks that an overhaul of parking could be announced in the coming days.
Mr Swinney said: "We have to have a clear vision of the future of Perth that everyone can get behind and buy into. I know people have criticism of the council, but it's not in the council's interests for Perth to be anything other than successful.
"It is essential that we capture the energy and commitment of the people of Perth to move things forward."
The suggestion of a marketing drive was raised by Fiona McLellan of Pharoes Parcels in George Street.
Mr Swinney said: "I think to promote Perth as a place for independent business is a unifying concept for us as city to take forward."
Mr Wishart warned traders to be cautious about publicly criticising the city. "The eyes of Scotland are on us," he said. "People have witnessed the closure of McEwens and they're asking, what's happening in Perth now?
"We have to be very careful that we don't let the place get dragged down. We've got to instil a sense of confidence, but at the same time address the issues and look at the problems.
"We cannot drive potential visitors away."
Council leader Ian Miller was jeered for speaking in support of retaining the pedestrian zone in St John Street, but said the council would be willing to review it.
Ann McLean of Sandalwood Shoes said that she moved her business from St John Street to Scott Street because she knew pedestrianizing the area would lead to a downturn in trade.
"Perth has lost a lot of its individuality," she said. "I was at the recent council meeting (when the city centre was discussed) and I was horrified that we were being accused of talking down the city.
"We're not talking it down, it already is down."
Former Perthshire Chamber of Commerce president Kenneth Simpson said: "The council spent thousands of pounds years ago coming up with a slogan. It said: 'Perth: Perfect for business; perfect for Christmas and perfect for shopping'.
"We need to make that true."