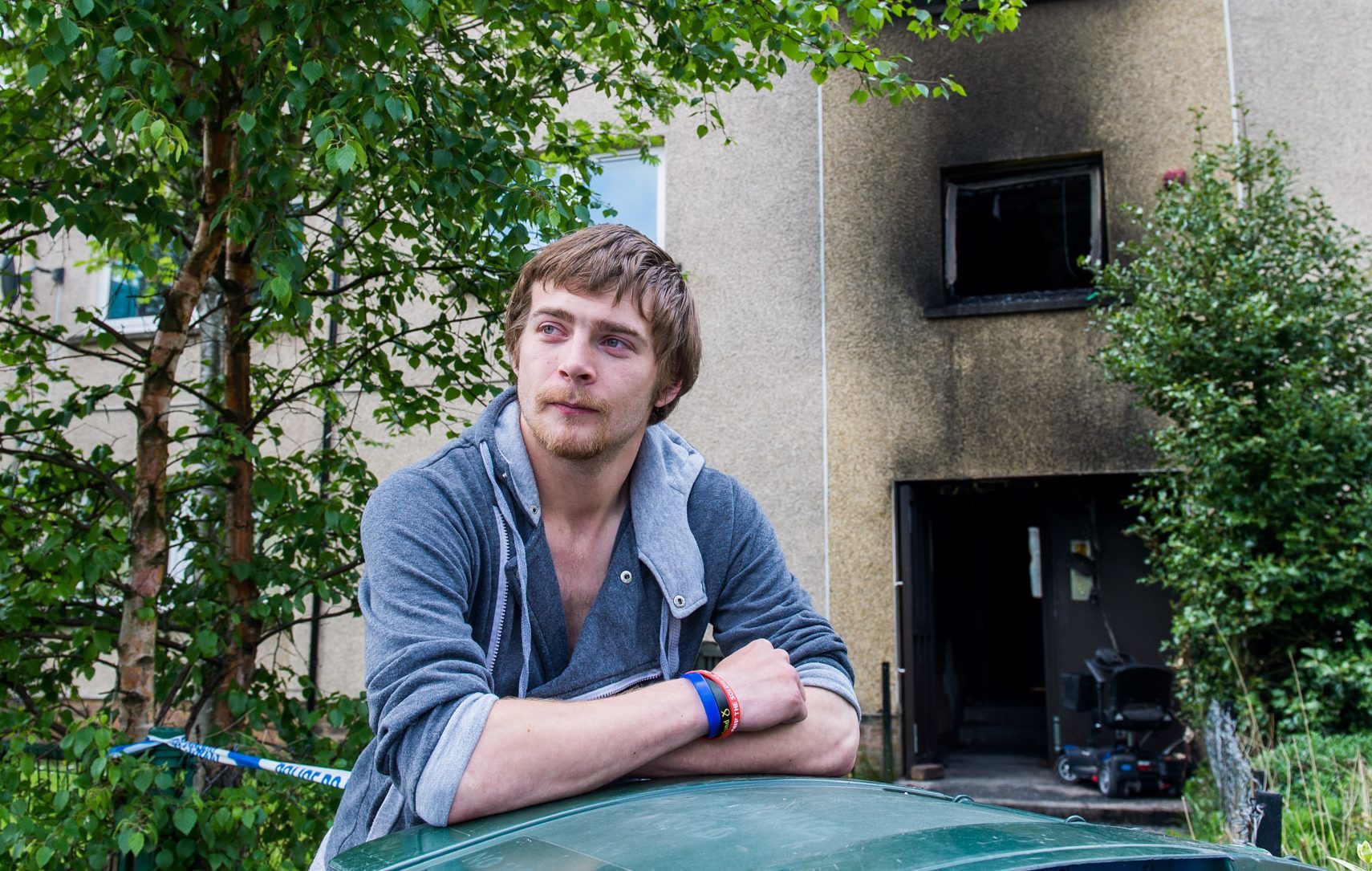 A modest hero tried to battle against flames in a Perth flat fire in a bid to reach a disabled resident.
James Moffat was pushed back by the intense heat of the blaze as he tried to reach Mary MacDougall, who was trapped on the first floor of the Letham tenement block.
Just minutes earlier James, who lives with Mary, had taken his young niece and nephew to visit a friend in a neighbouring block on Newhouse Road.
Noticing smoke, the 22-year-old looked out the window and was horrified to see his block on fire.
He said: "I ran round and a neighbour opened the door to the close and I tried to run in because Mary was still in her living room.
"I got about two feet in but the smoke and the heat – the blackness – just got to me and pushed me out the door. I couldn't get in.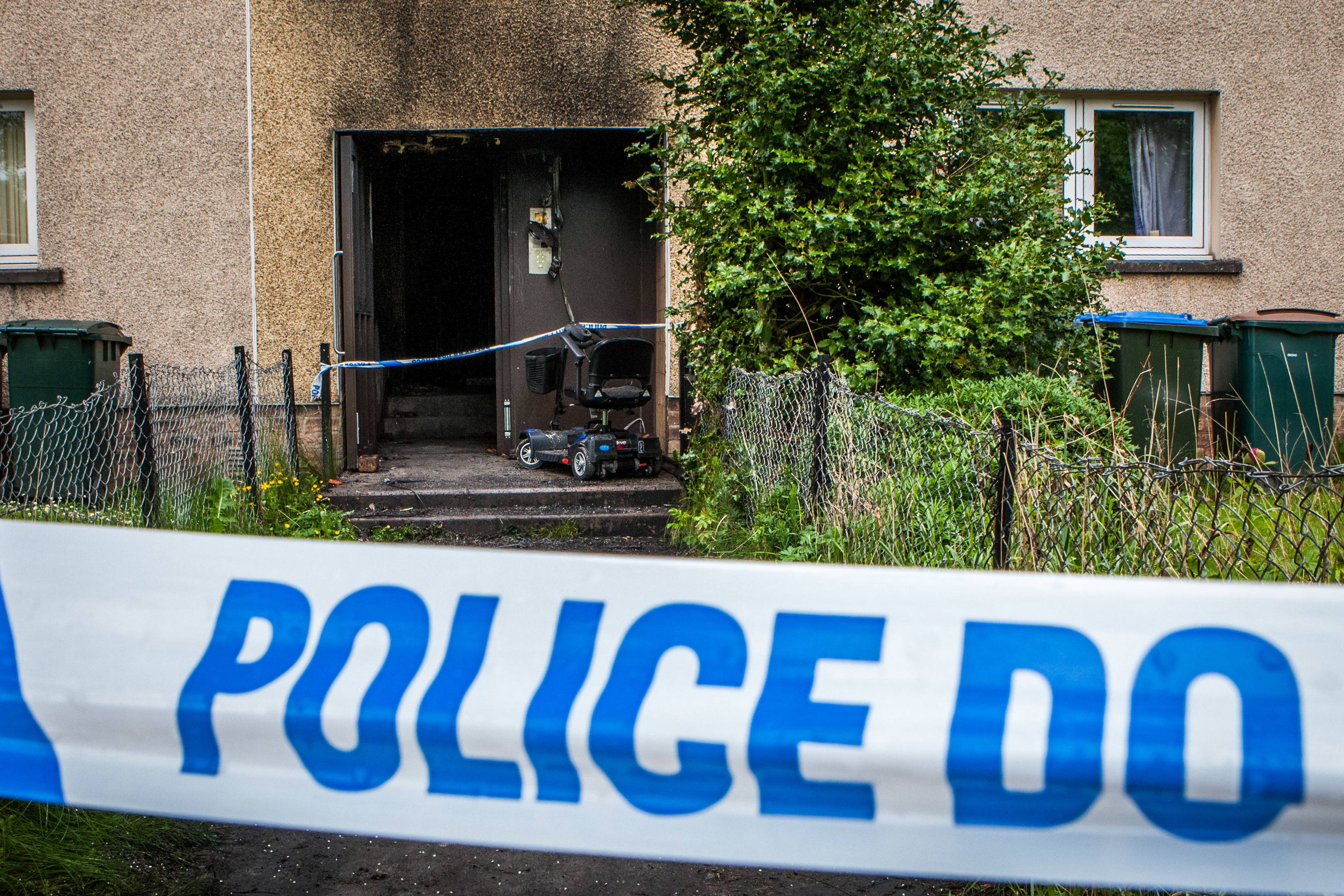 "I went in the back and that was bad as well – I couldn't get in that way.
"I felt bad that I couldn't get in. I was scared because I couldn't get to her – I wanted her out. Even if I could have got to the flat and tied something together to get her out the window I would have.
"The fire service got her out but she was there for about 45 minutes. She's gone to hospital for a check-up.
"I don't know where she is now – she left her phone in the flat and I can't get hold of her. I am quite worried about her."
James, is currently staying in temporary accommodation at Anchor House, tried to play down his heroics, saying: "She's 63 and has had two strokes – I had to do something.
"I was just trying to be a good guy."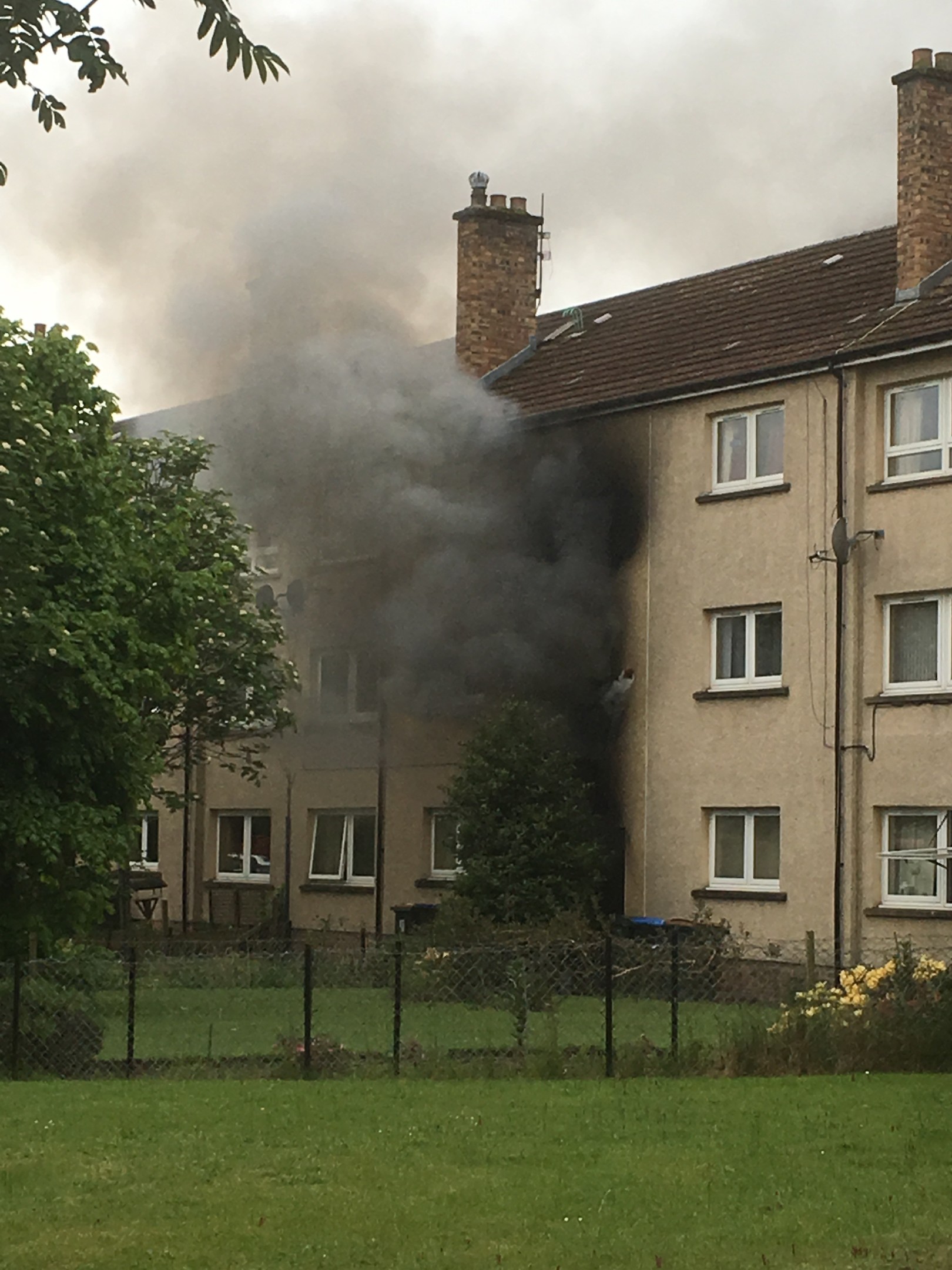 He added that he thought the blaze had been started deliberately.
"I tracked their footprints," he said. "Whoever did it went out the back and has run through the grass.
"I will find them and drag them down to the police station. If my nephew had been in there he would have been in hospital – he has bad asthma as it is.
"They could have killed someone – there was kids in there and everything. It's not a laughing matter at all."
James said although his niece and nephew were out of the block at the time of the fire it has affected them both.
He said: "My little niece had nightmares last night because of it – she's scared to go back into the house in case it happens again. It's going to have a lasting effect on her.
"My nephew is a bit young to understand but he was a bit scared too."
Police Scotland say they are treating the fire as "unexplained" and are appealing for witnesses to come forward.
A spokesman said: "Police in Perth are appealing for witnesses in relation to an unexplained fire which occurred about 5.40pm last Friday evening in a block of flats in the city's Newhouse Road
"The occupants of six flats had to be evacuated from their homes as the Scottish Fire and Rescue Service brought the fire under control.
"A 63-year-old woman was conveyed to hospital following the incident but was released without treatment.
"Anybody who was in the area and / or  has any information in relation to the fire is urged to contact Police via the non emergency telephone number 101, or share information to the confidential Crimestoppers call line on 0800 555111."