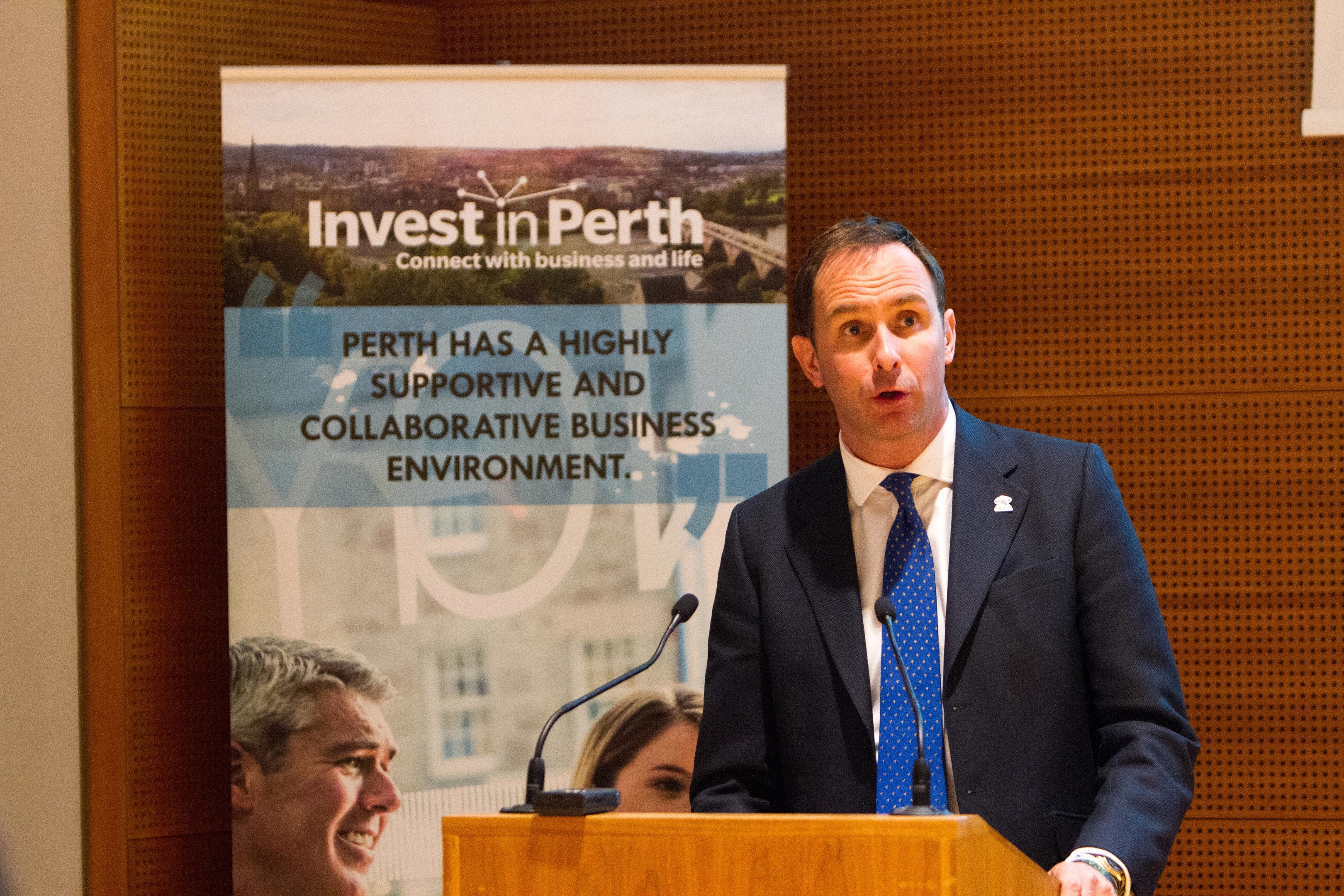 The former boss of crashed department store McEwens will stay on as head of a taskforce set up to oversee Perth's long term future, it has emerged.
John Bullough announced last month that he intended to quit as chairman of the Perth City Development Board, the group behind a now-adopted plan for future growth over the next 20 years.
However, his resignation has been rejected and board members have urged him to remain in place.
The move has been welcomed by councillors and many business owners, but has also raised some eyebrows.
Perth and Kinross Council depute chief executive Jim Valentine confirmed the decision at a meeting of the enterprise and infrastructure committee.
"The board agreed that the chair should continue in his current capacity," he said.
Convener John Kellas said: "It was a decision which was very enthusiastically endorsed by the members of the board.
"He is such a positive ambassador for Perth and has been such an integral part of the Perth City Plan that it made absolutely sense for him to continue," Mr Kellas said. "He has a feeling for Perth that really is second to none."
Councillor Alan Livingstone said he counted Mr Bullough as a friend: "However, I think the public perception of this will be quite different to the perception of the board and I would say that it was a mistake that his resignation was declined."
Councillor Tom Gray disagreed. "This is an appropriate position for Mr Bullough," he said. "No one will understand the problems facing Perth right now better than he does."
The City Plan, which was adopted several weeks before McEwens went into administration, sets out a blueprint to turn Perth into "one of Europe's great small cities".
It proposes a series of "big moves" aimed at attracting fresh investment, building new roads and communities and improving the city centre.
Speaking about the plan in 2015, Mr Bullough said: "Those who do succeed, do so through bravery. It's the confidence, guts and aspiration to deliver plans that a very few, very loud people always complain about. The more ambitious the plans are, the louder the noise."
He said: "There will always be those that would prefer Perth to stay the way it is. Change is going to cause disruption and mess… But the development board are absolutely confident that the quieter vast majority of Perth realise that doing nothing is simply not an option."
At a meeting of Perth retailers last month, Mr Bullough called for action to protect high street businesses and said "disproportionate" city centre business rates needed to change.