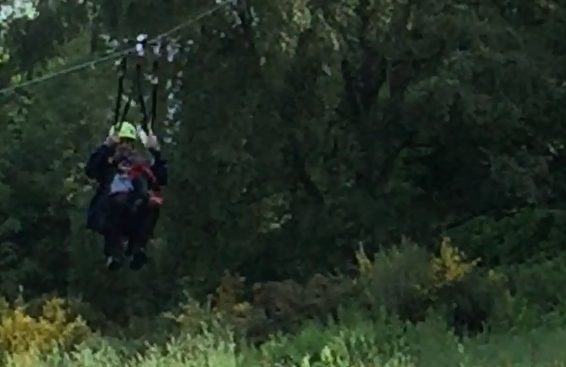 A Perth pensioner is a step nearer to completing his bucket list after "giggling" his way down a zip-wire.
Daniel Gannon, 93, has already ticked off one of his lifelong dreams when he performed a loop-the-loop in a Second World War Spitfire.
After reading about his exploits in The Courier last month, staff at Crieff Hydro's Action Glen stepped up to offer to help tick off one more stunt from the bucket list for the adventurous pensioner — a trip on a zip-wire.
Manager at Action Glen Adam Burns said: "I can't imagine doing anything like that when I'm 93. It's great that he's getting out and doing stuff at his age and is still so active."
Mr Gannon didn't seem nervous at all about the prospect of hurtling down the 235m long wire and said: "I'm really looking forward to it and the sun is shining too."
A small crowd of family members came along to watch the great-grandad tick-off his stunt. Daughter Diane McGillivray said of his recent activities: "It's like he's gone back to his childhood!"
Mr Gannon's granddaughter Tanya Ritchie watched as her dare-devil "gran-pops" sped past overhead and said: "All I could hear was him giggling all the way down!"
Jumping off to shouts of "Geronimo!" the adrenaline ride was over in a matter of seconds.
The sprightly pensioner hurtled down the Perthshire countryside and was still smiling as he dismounted the landing platform.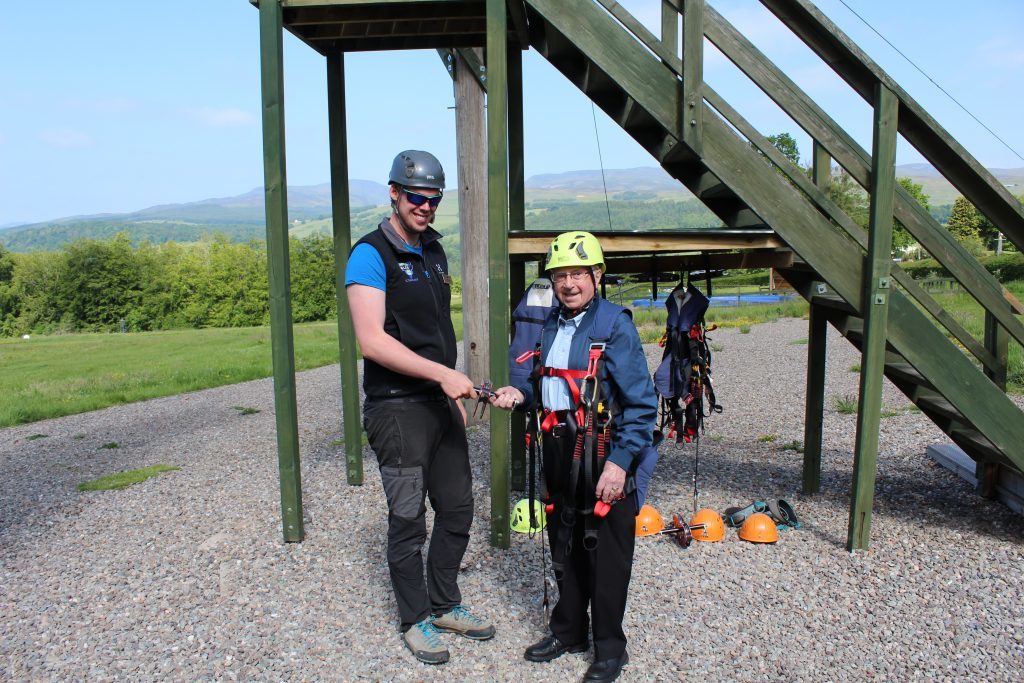 He said: "It was too short, I didn't want it to end. I don't know what speed I was going at, but it was really quick. It was all fine apart from the sudden stop!"
Mr Gannon's list also includes a completing a wing-walk and doing a tandem sky-dive, but he would think twice about a bungee jump.
Proving that it's never too late to start a bucket list, Mr Gannon said: "I thoroughly enjoyed it, but I don't remember giggling?"