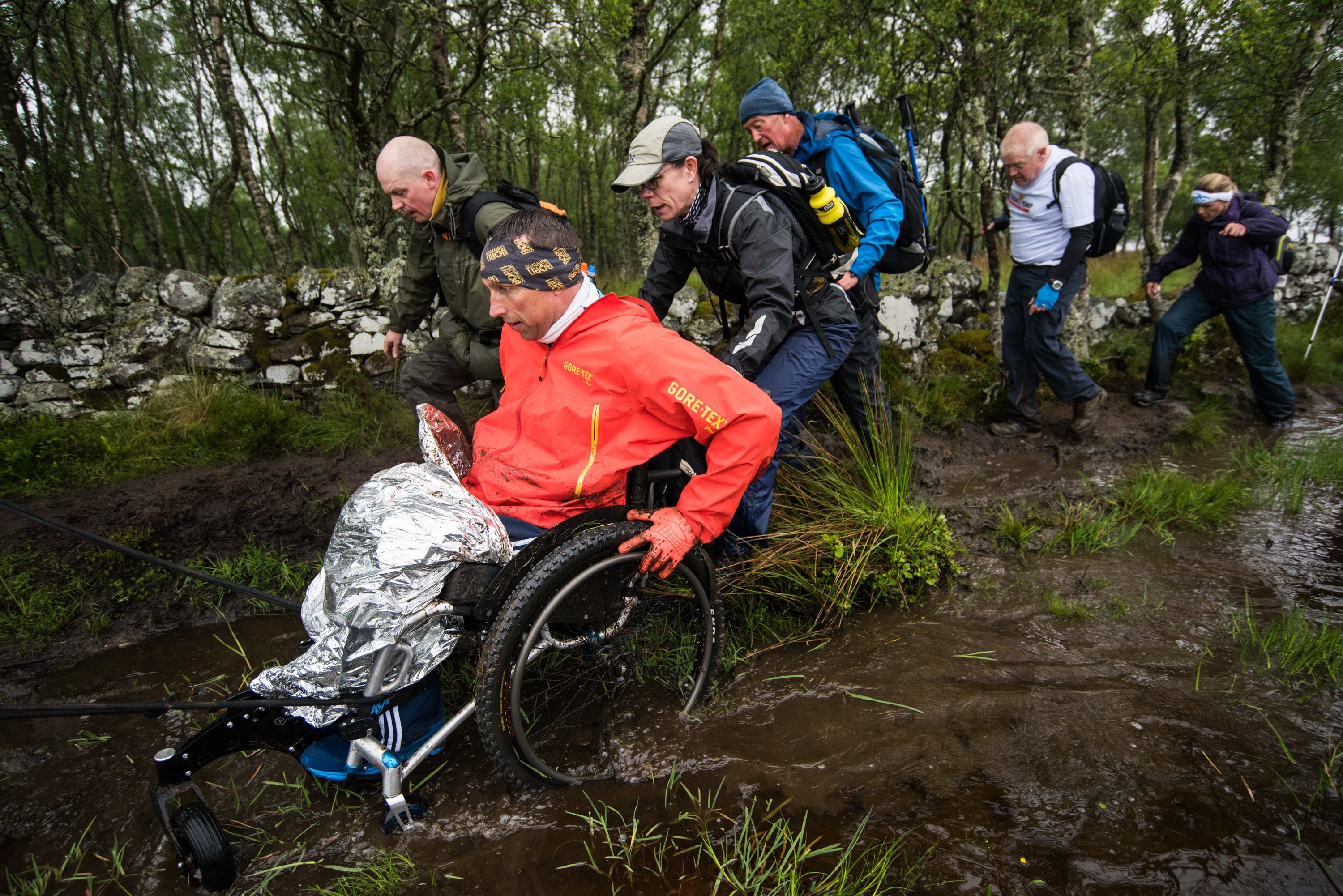 A record-breaking number of charitable walkers took part in the annual Cateran Yomp raising money for soldiers, veterans and their families.
The 2016 Alliance Trust Cateran Yomp attracted 1056 determined trekkers raising a total of £550,000 for charity.
Over six years the Yomp has raised £2.35 million and grown to become Scotland's largest endurance fundraising event.
Civilians and soldiers trekked alongside each other to raise money for ABF The Soldiers' Charity, including 76 wounded and injured soldiers from the United States, Denmark and Georgia.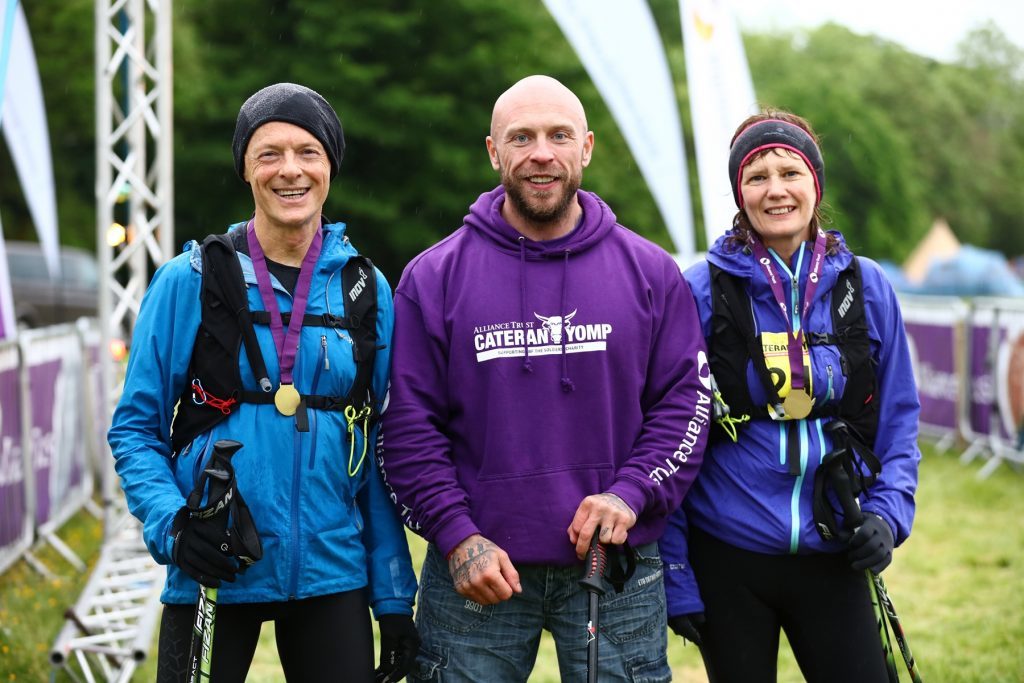 Event organisers had to make alternative transport arrangements for participants after car parking facilities at Blairgowrie were turned into a quagmire due to heavy rain
However, the downpour failed to put a dampener on proceedings as Yompers hiked through the hills and glens of Perthshire and Angus.
First place was awarded to Team Couch Potatoes, Will Stober, Adam Rackley, and Fintan West from London, who completed the full 54 miles in 11 hours and 45 minutes.
Fintan said: "Teamwork got us round this varied course. We've run marathons together before but never a distance like this.
See Tuesday's Courier for full printed results
"The event was really well set up and organised with everything we could need or want. The incredible support can make the all-important difference to a finishing time."
Fastest military team finishing in 12 hours 30 minutes were Army Training Regiment, Winchester made up of Louisa Steer, Ben Gallagher and Matthew Moores.
Louisa said: "Our strategy was trying to catch up with people ahead of us.  Everyone was really encouraging all the way round and that helped a lot too."
Husband and wife team from Dundee, Tim and Jackie Heilbronn from Team Dub n Mire, finished third place in 13 hours 15 minutes and have competed in five Cateran Yomp events since 2012.
Tim said: "We have loved every moment of our time taking part in the Yomps over the years.  The volunteers are superb and one of the reasons we come back every year.
"We have made so many friends doing this event.  We were gutted though to have arrived so early at Auchintaple that we missed the Macsween haggis and bashed tatties."
Scots sporting hero and former soldier Micky Yule, now a paralympian power-lifter training for Rio 2016 was also there for the epic challenge, offering encouragement and motivational advice.
The top fundraising team who raised £15,954.00 was William Grant and Sons.
Next year's Cateran Yomp will take place on June 10. Visit www.soldierscharity.org or the event's Facebook page for more information.