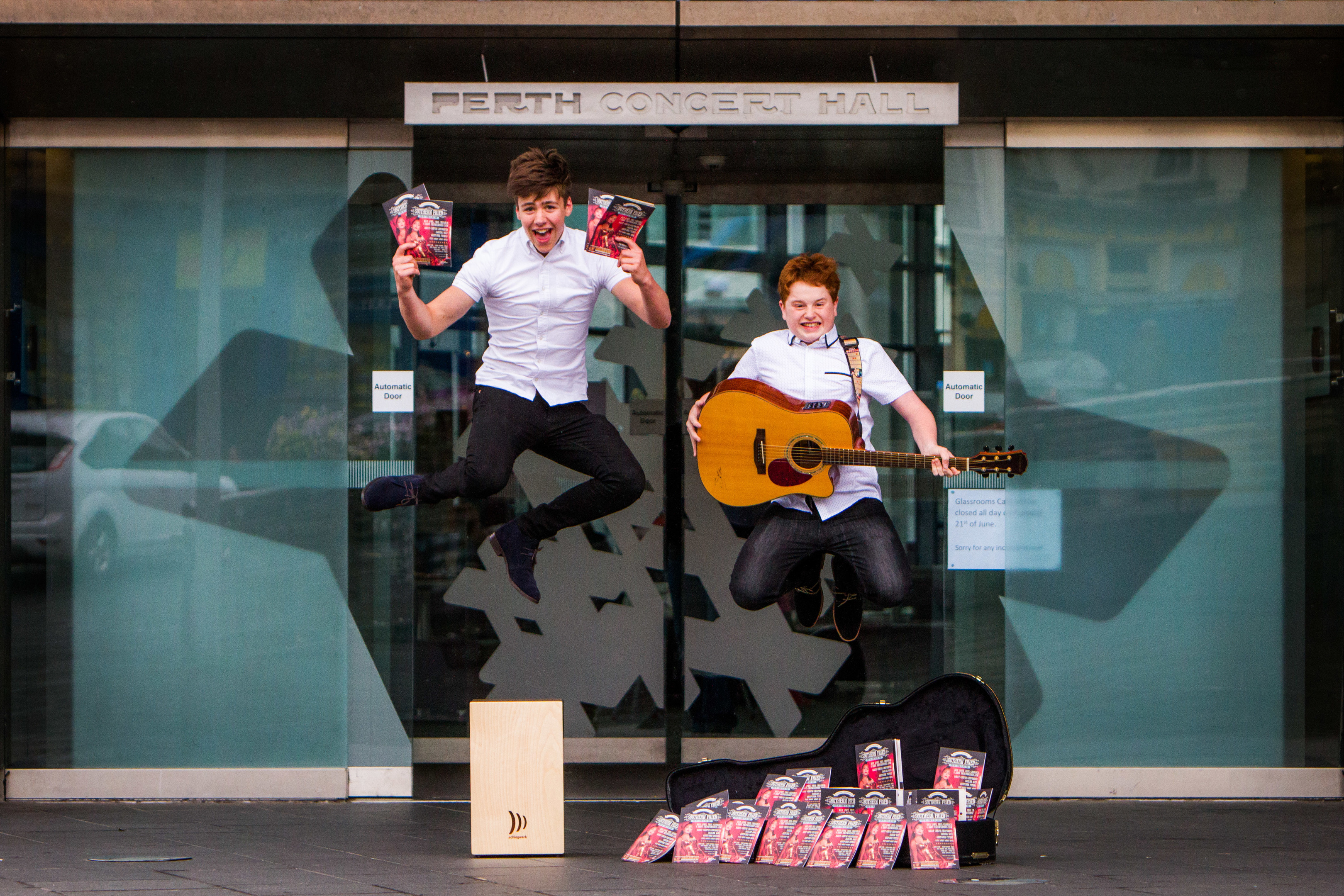 Perth band Løngstay will make their Southern Fried Festival debut on the free outdoor stage on Sunday July 31.
The trio – Callum Campbell, 15, George Hughes, 17, and Malcolm Swan, 17 – will appear directly after the members of Southern Fried Rock Shop, the week-long Americana workshop at Clearwater Studios where the band met.
Løngstay, who produce an uptempo acoustic blend of country, rock and folk that completely belies their tender years, was formed in 2013 after the three band members discovered shared musical tastes and influences at Rock Shop.
The band are often found in Perth High street busking and have played as opening support for Perth's Red Pine Timber Company at Perth Concert Hall and twice at the Byre Theatre, St Andrews.
Guitarist and singer Malcolm Swan said: "We are very happy to be playing at Southern Fried in our own right. It's great to see your own bands' name on the poster."
Southern Fried – Perth's annual Festival of American Roots Music – is organised by Horsecross Arts, the creative organisation behind Perth Concert Hall and Perth Theatre.
Now in its ninth year, the festival offers three days of the very best in Americana, covering all the roots music bases from blues to bluegrass, soul to country, rock and gospel.
Compered by Bruce Fummey, this year's Southern Fried Festival outdoor stage at Perth Concert Hall Plaza kicks off on Friday July 29 from 5pm until 6.30pm.
On Saturday and Sunday afternoons the event will feature an exciting mix of musicians from both sides of the Atlantic, including local guitar legend Pete Caban, rockin' country, blues and rock'n'roll from Texas Martha, Southern Fried Rock Shop, The Andy Gunn band, The Black Diamond Express, The Dreaming Spires and more.
There are still spaces for young musicians aged 13–17 to take part in this year's Southern Fried Rock Shop at Clearwater Studios from Monday 25 to Sunday July 31.
During this packed week of country and Americana workshops the young people will work alongside some of the industry's finest songwriters and musicians, putting together a band, busking, writing, recording and finally performing on the Southern Fried Festival outdoor stage.
Southern Fried, Perth's festival of American roots music takes place in Perth Concert Hall and other city centre venues from Friday 29 to Sunday 31 July.
Headliners include Mary Chapin Carpenter, Nick Lowe, Andy Fairweather Low and Paul Carrack, Imelda May and Gretchen Peters.
For a full festival line-up visit www.southernfriedfestival.co.uk.