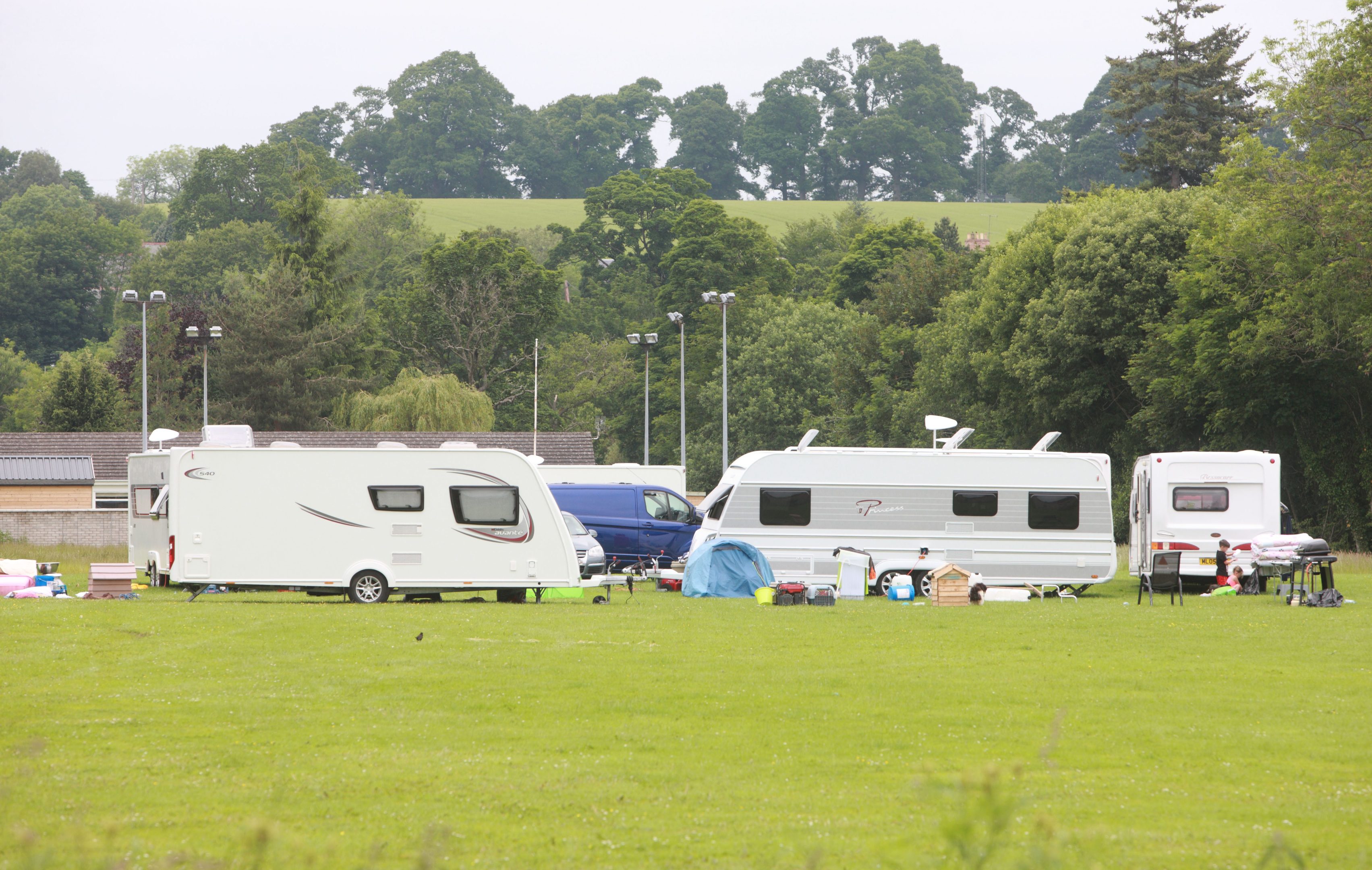 Residents of a Perthshire village are calling for swift action after an encampment of Travellers appeared on the village green.
Over the weekend the group which has half a dozen caravans and various vans and vehicles moved onto the open space in Almondbank.
The unauthorised influx caused some consternation in the village with local people calling for the group to move quickly on.
"This area is used for football training and walking dogs, people are not comfortable with this," said one local man.
"I noticed them on Saturday, there are caravans, washing lines and a barbecue.
"What is annoying is the fact that they just turn up without warning, it's a real cheek.
"It isn't too bad at the moment but people are worried about mess."
There were also concerns that the land, which had recently been reinstated following work on flood measures for the village, would be damaged.
The police have already visited the site but said it was really a matter for the local authority.
"We are aware of the situation and will continue to monitor and liaise with the council," said the police.
A spokesperson for the council added: "The council is aware of a temporary encampment of gypsy travellers on private land in Almondbank.
"We are liaising with the landowner, the group of travellers on site and with our partner agencies in line with normal procedures regarding temporary encampments. We will continue to monitor the situation."
Liz Smith MSP said she hoped that the situation would be quickly resolved and appealed to the travellers to move on.
"Local authorities across Scotland, including Perth and Kinross, have made designated spaces available for travellers and I would encourage them to use these rather than camping out illegally on public spaces," she said.
"I would encourage officials from both Police Scotland and Perth and Kinross Council to liaise with the group and I would call on the travellers to be respectful of residents who use the park before moving on to a location more suitable."