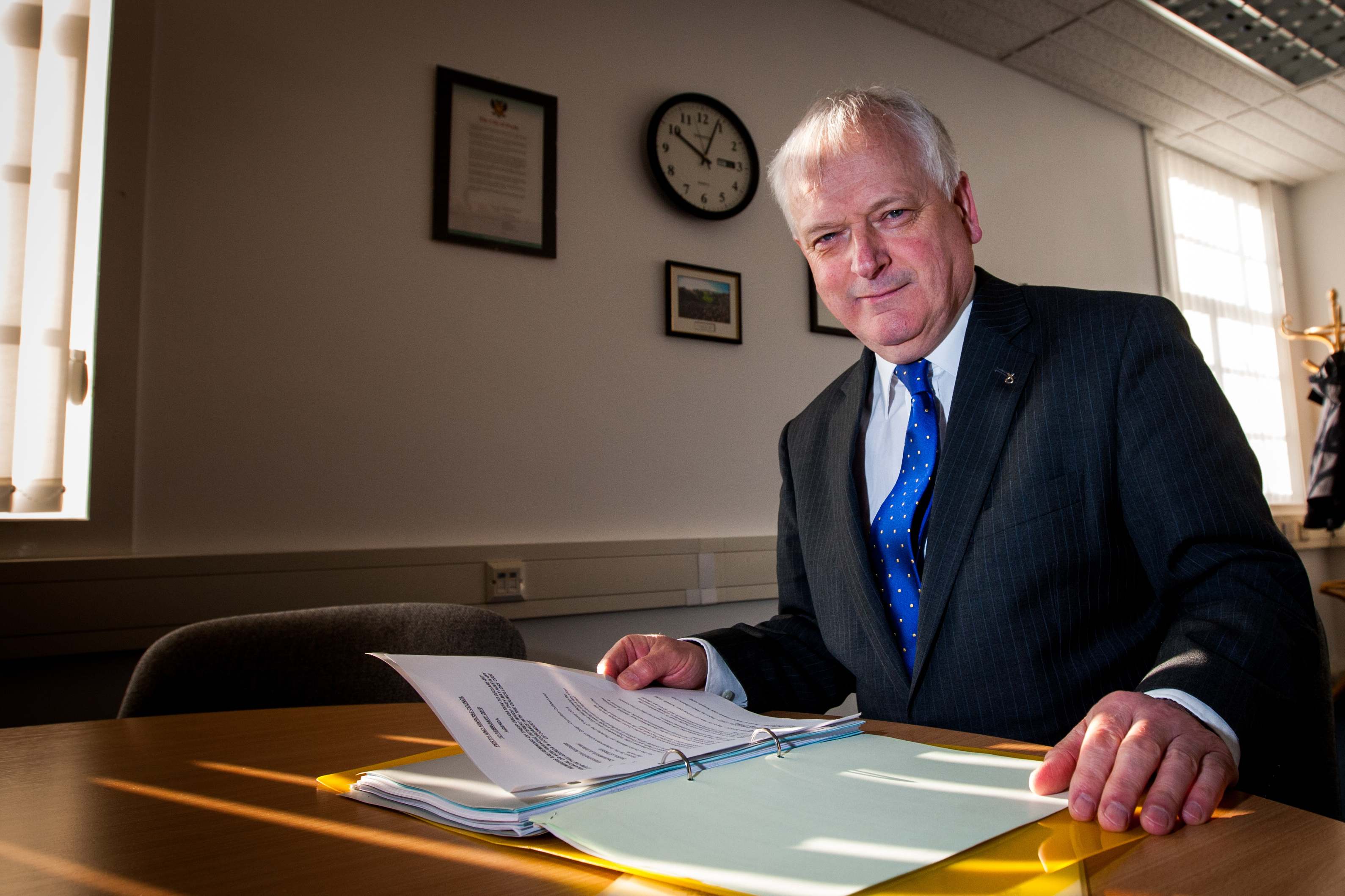 A move to cut one of Perth's councillors will be fiercely contested by the local authority.
They have rejected a recommendation by the Local Government Boundary Commission for Scotland to reduce the number of representatives in Perth city north and will write to Scottish Ministers advising them of their position.
A meeting of the full council endorsed the stance that "given the projected population increase for Perth and Kinross over the coming years, the council feels that there is insufficient basis for a reduction in councillor numbers".
Council leader Ian Miller spoke of his incredulity when the recommendation was first made.
"It's no exaggeration to say that my first reaction to the boundary commission proposals was utter astonishment," he said. "The proposals for Perth and Kinross came as a shock and complete surprise. I'm sure that was the same for everyone in this room.
"At no time during the months of consultation was there any mention of the possibility of reducing the Perth north ward to three members.
"All of the consultation centred around their proposals to alter the Kinross ward and therefore all of the council response was focussed on that. Now we have this bombshell dropped on us that no one had even considered as a possibility.
"If the commission had any credibility they have completely lost it now. I have to ask why they even bothered to consult us. I have never encountered anything so outrageous in over 21 years in local government.
"This idea, which has come completely from left field, is incomprehensible as we were asked to comment on a completely different proposal.
"To my mind the only possible way out of this mess will be to retain the number of councillors in Perth and Kinross at 41 and thereby recognise the fast growing population of our area.
"I recommend to council that we totally reject this utterly absurd and ill-considered idea and revert to the status quo."
Mr Miller also congratulated the members from Kinross on the success of their campaign to stop the division of Kinross-shire which was the original proposal from the commission.