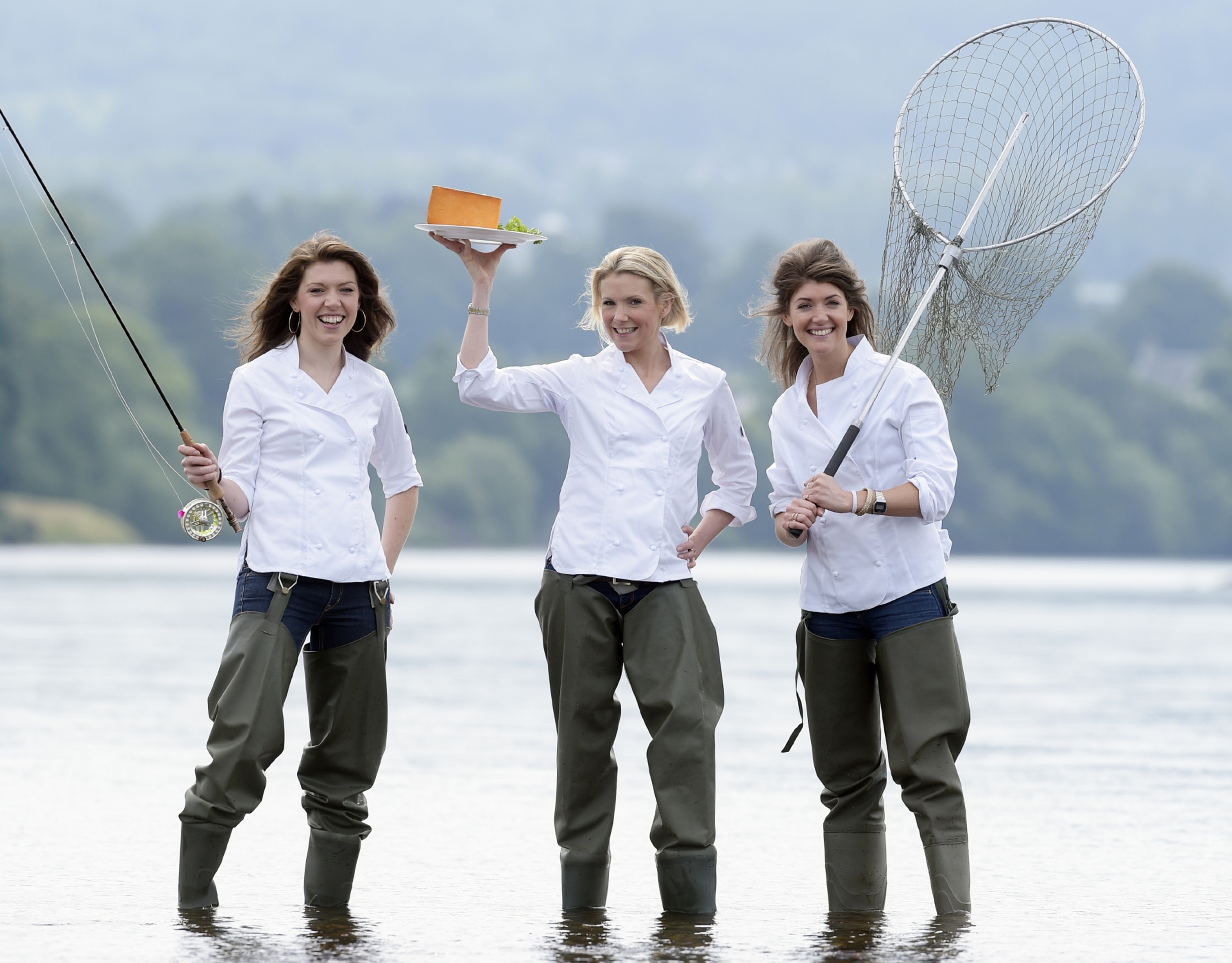 Scotland's biggest outdoor country sports event got underway on Friday drawing thousands of visitors to historic Scone Palace.
The ever-popular Scottish Game Fair is expected to attract more than 30,000 people during its three-day run.
This year's programme is packed with events and activities including a headline show by the Royal Marines Unarmed Combat Display Team.
More than 450 traders are on site, backed with music from pipe bands and a welcome selection of culinary treats and displays.
Day one of the fair got off to a soggy start with heavy showers in the morning. After lunch, the dark clouds parted for an afternoon of blue skies and sunshine.
The large attendance was a double boost for Scone Palace, which celebrated a prestigious new status.
The estate was presented with Wildlife and Game accreditation at a ceremony on Friday morning.
The accreditation from Wildlife Estates Scotland (WES) highlights Scone Palace's commitment to best practices when it comes to maintaining species through conservation and collaborative work.
A certificate was presented to John Greenshield of Scone Palace by Fergus Ewing, cabinet secretary for rural economy and connectivity.
The award was given to Scone after a recent visit by judges scores the Perthshire Estate highly in all aspects of land management.
Sarah Butler, chief executive of Scone Palace, said: "We are very proud that our commitment to the preservation of the land and incredible wildlife we have here on the estate has been recognised.
"The Scone Estate, from the farms to the forestry management, is dedicated to ensuring that we preserve the national landscape and species that call Scone Palace their home, and to be scored so highly by Wildlife Estates Scotland is a real testament to their hard work."
Scone Palace is also celebrating 50 years since launching as a visitor attraction.