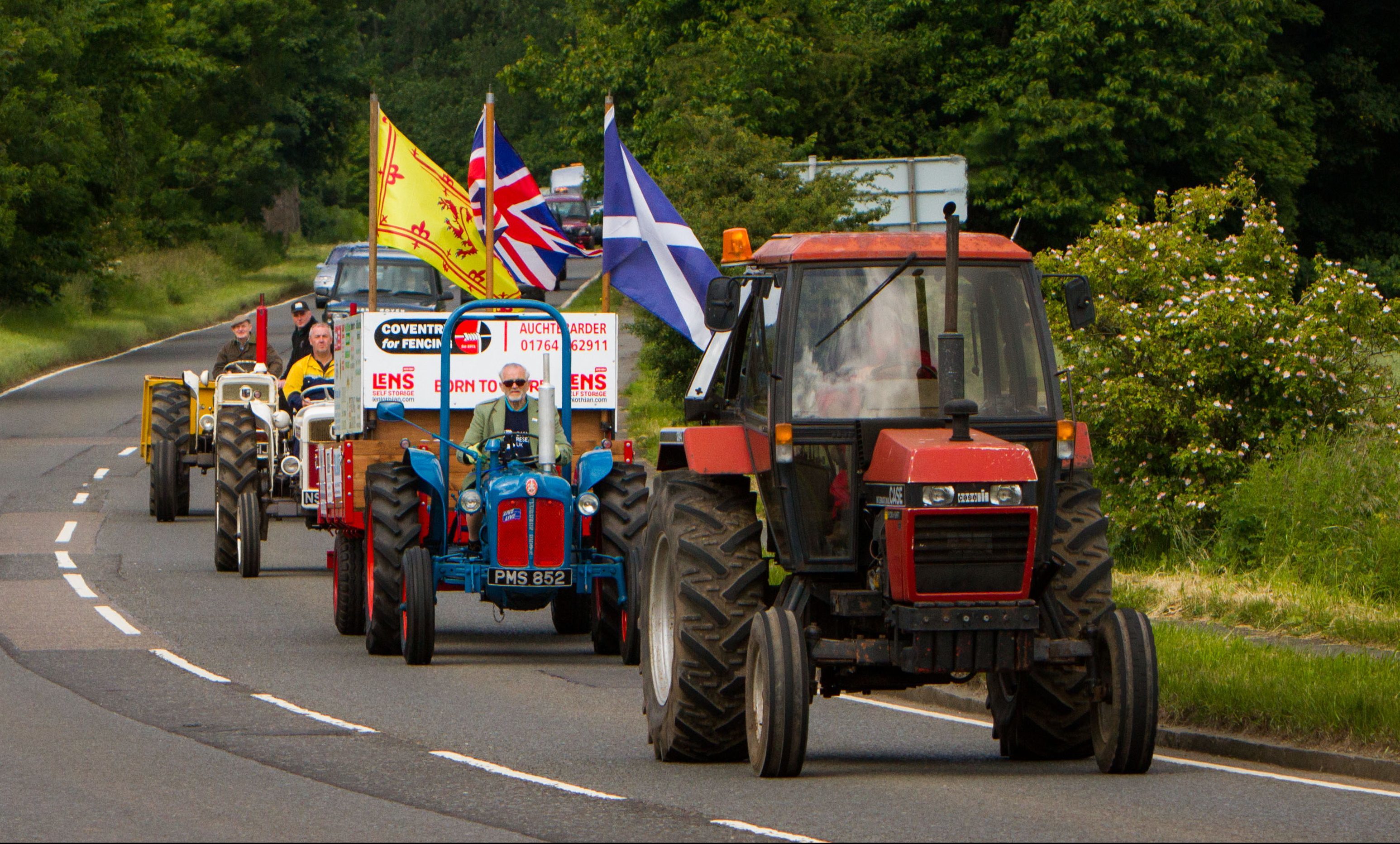 A convoy of vintage tractors joined a retired farmer as he set off on a round Scotland charity challenge.
David McLaren will travel 1600 miles round the coast of the country in a 1960 Fordson Dexta to raise cash for Cancer Research UK and Friends of St Margaret's Hospital in Auchterarder.
The 78-year-old is undertaking the challenge in memory of his late wife Elizabeth, who died of cancer in 2014.
The couple had previously completed a run from John o' Groats to Land's End in the same tractor, raising over £14,000.
David set off from Perth's South Inch on Sunday morning and was joined by members of the DRM Machinery Club on the outskirts of Bride of Earn.
During his run, David will be towing a restored trailer, which has been covered in advertising boards, and in which he will sleep at night.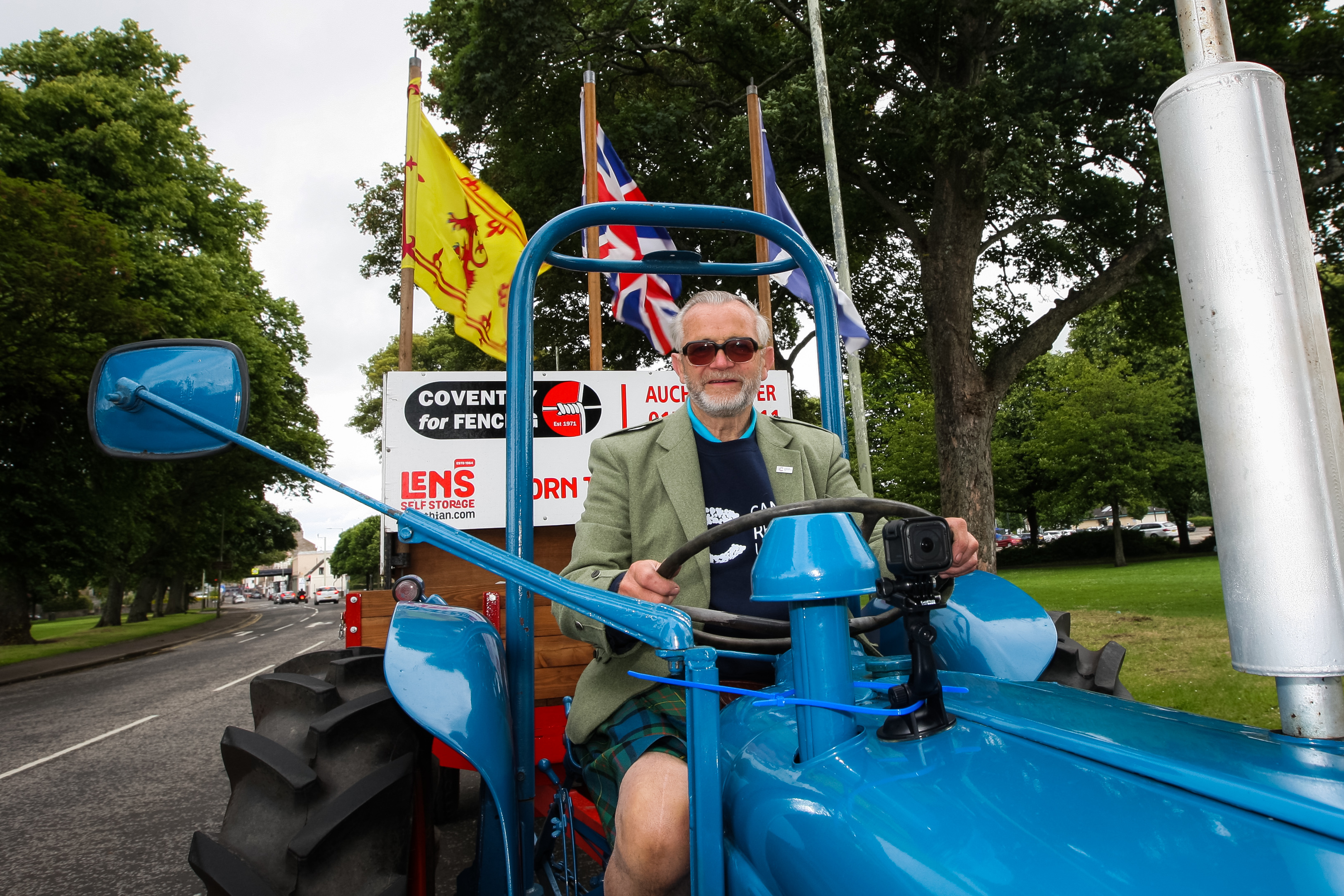 Prior to setting off on the three-week journey, David said he was "looking forward to it" and was prepared for anything the weather had to throw at him.
He said: "I have a poncho to keep me dry. If there's a thunder storm, or it gets really torrential,  then I may have to stop.
"The first leg of my journey is around Fife and into Clackmannan, then I will work my way down to Eyemouth on Sunday."
Niven Bell, of the DRM Machinery Club, was among those who met up with David near Bridge of Earn.
He said: "We gave him a good send-off.  We didn't want to steal his thunder when he was leaving from Perth, so we met him at the Baigle roundabout.
"We travelled all the way through to Newburgh with him. His tractor does a steady 23mph, whereas our top speed was 18 or 20mph with the wind behind you, so we didn't want to hold him back."
To donate to David's charity fund, transfer funds to Bank of Scotland 80-22-60, account number 14359061.