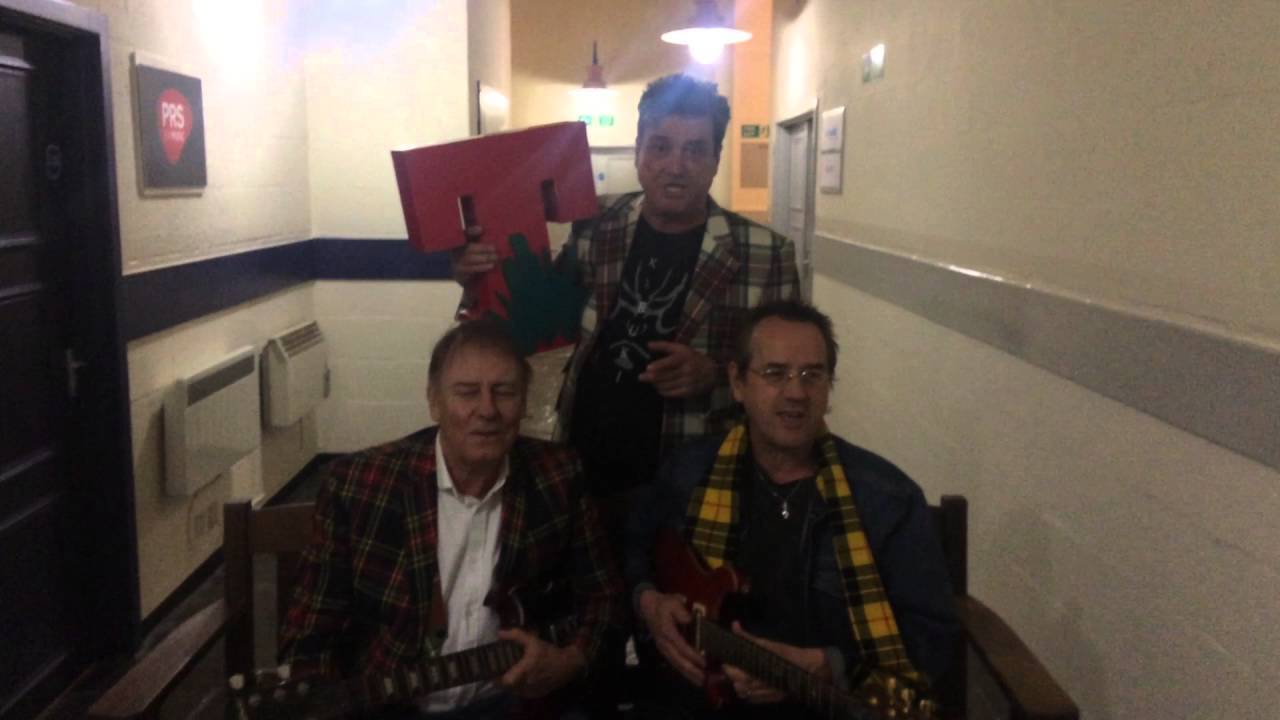 The Bay City Rollers played a poignant final set at T in the Park, taking to the stage just hours after guitarist Stuart "Woody" Wood announced his departure.
The band, who were at the centre of a massive pop phenomenon in the 1970s, had reformed for a series of shows last year.
On Saturday afternoon, Wood announced to fans on his Facebook page that he the Strathallan Castle gig would be the bands last. "Disappointment is an understatement, but outwith my control," he wrote.
The trio played to a packed crowd at King Tut's Wah Wah tent on Saturday night.
Their hit-packed set included classics like Bye Bye Baby and Shang-a-Lang.
Speaking afterwards, singer Les McKeown said the current climate had been right for a Rollermania revival.
"We were bumped up the bill through popular demand," he said. "And who can blame the public?"
McKeown said: "It has been an amazing journey for us since our renuion shows last year.
"If I think about why our reunion has been so successful, it's been suggested that there's a mood of austerity right now, it's similar economic conditions to the early 1970s, which made everybody a bit miserable. The Rollers were a breath of happy, fresh air."
Despite Wood's sudden departure, he added: "The future's bright, the future's tartan."