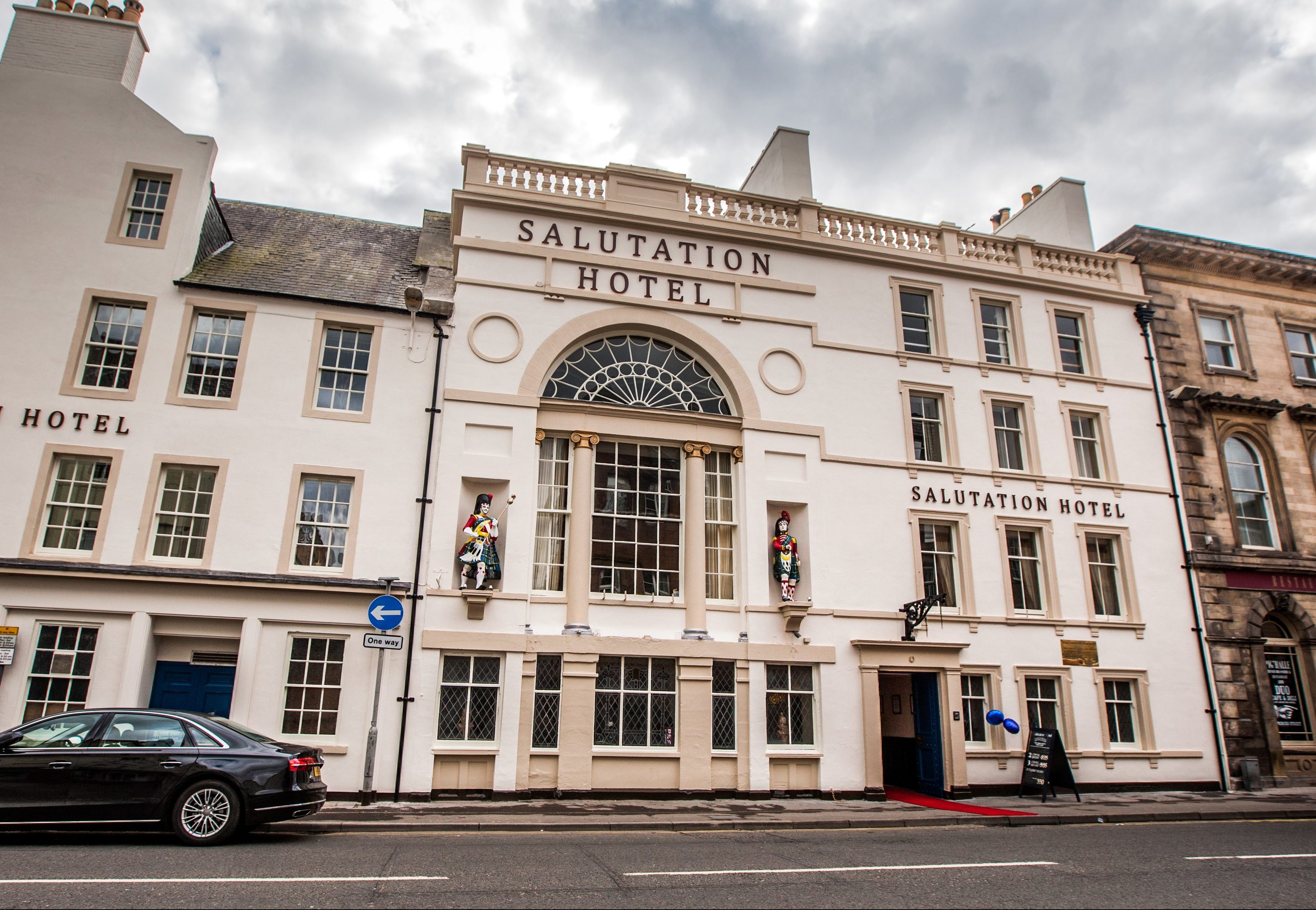 A Perth hotel which has welcomed famous visitors from Bonnie Prince Charlie to The Beatles has been recognised for ensuring that all guests get the star treatment.
The Salutation Hotel – reputed to be Scotland's oldest hotel – has become the latest organisation in Scotland to gain national recognition for its commitment to customer service, after being awarded WorldHost recognised business status.
Already widely used as the benchmark for training for tourist providers throughout the world, the recognition is achieved when more than 50% of frontline staff have received the appropriate training.
Established in 1699, the Salutation Hotel is part of the family owned Strathmore Hotel Group which has just had the building's landmark façade refurbished. After altering many parts of the hotel and spending money on the property it was felt that it was equally important to spend some money on staff training.
On receiving the recognition, Gordon Paterson, hotel manager, said: "We are passionate about service standards and are incredibly proud to have achieved WorldHost recognised business status.
"When our customers see the WorldHost logo displayed in our business, they'll know that we have made a commitment to delivering an exceptional experience for them.
"Not only does this generate a positive buzz about the service we offer, but it helps to promote Perth as a friendly and welcoming tourist destination."
Councillor John Kellas,  convener of the council's enterprise and infrastructure committee, said: "Well done to the staff at the Salutation Hotel, this is a great achievement.
"The Salutation Hotel is iconic here in Perth for both its history and the standards it sets for its guests.
"Being recognised by WorldHost further adds to the great reputation held by this hotel and demonstrates that Perth aims to offer the best experience to visitors to our area."
The hotel's recognition will count towards Perth's campaign to achieve a level where 25% of businesses in the city are of  WorldHost level.