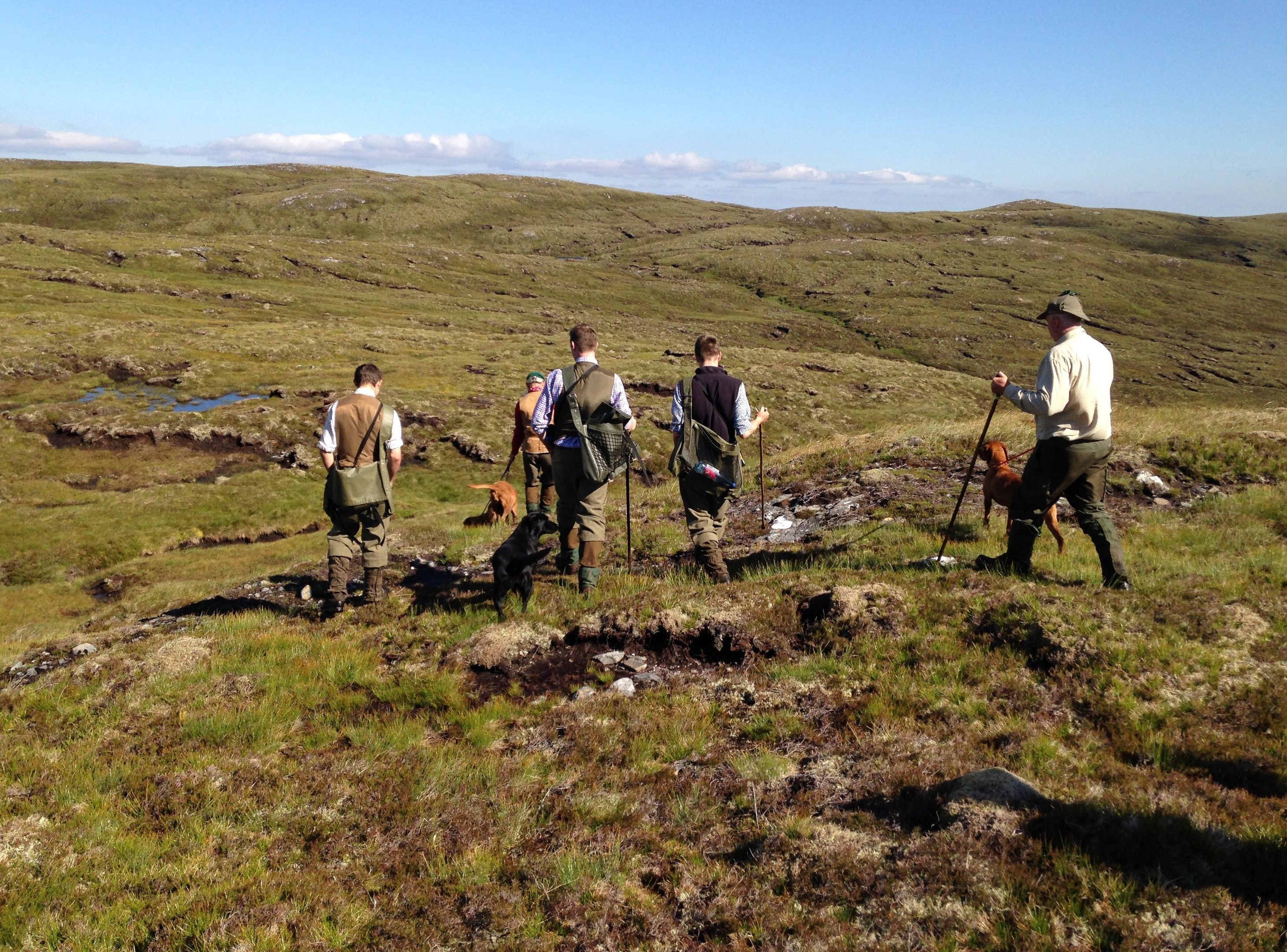 Torrential rain over the last few months has left  grouse moor owners across Perthshire and Angus concerned that the imminent shooting season may not be a vintage year.
The season traditionally opens in August on the "glorious 12th" but Ralph Peters of Perth-based property consultants Bidwells is apprehensive.
He said: "As usual it is a mixed picture and, with grouse counts still to even start on many estates, it will not be until it gets underway that the success or otherwise of the 2016 grouse shooting season can be judged.
"Up until mid-July there appeared to be a reasonable level of optimism across the country that this season would be a good, if not record-breaking, one.
"However, now there is a feeling that it will be far from a great year despite the fact that in many areas there was a good, healthy stock of grouse remaining to breed after last season.
"Although May was a reasonably warm month for much of the country, the weather during the crucial hatching period and since has been far from ideal with significant snow falling and lying on the higher ground – in some areas well into May and beyond. There have even been anecdotal reports of grouse hens laying their clutch of eggs on top of snow.
"Much of the rest of the country's grouse areas have suffered as a result of deluges of rain.
"That said, there are a number of reports from across the country of very young birds which have been the product of second clutches which is likely to result in a delayed start to the season for some  but a shoot programme going ahead nonetheless."
Some well-known grouse moors, are rumoured to already be cancelling a significant number of planned driven days, if not entire shoot programmes, but more optimistic reports say a  respectable level of birds were left over from 2015 and came through the winter relatively unscathed.
"It is clear that despite the hard work of the gamekeepers and their use of modern grouse moor management techniques such as tick control, there is nothing anyone can do about the weather and if this is bad then grouse – being a truly wild game bird – will suffer, particularly in the harsh environment that they inhabit," said Mr Peters.