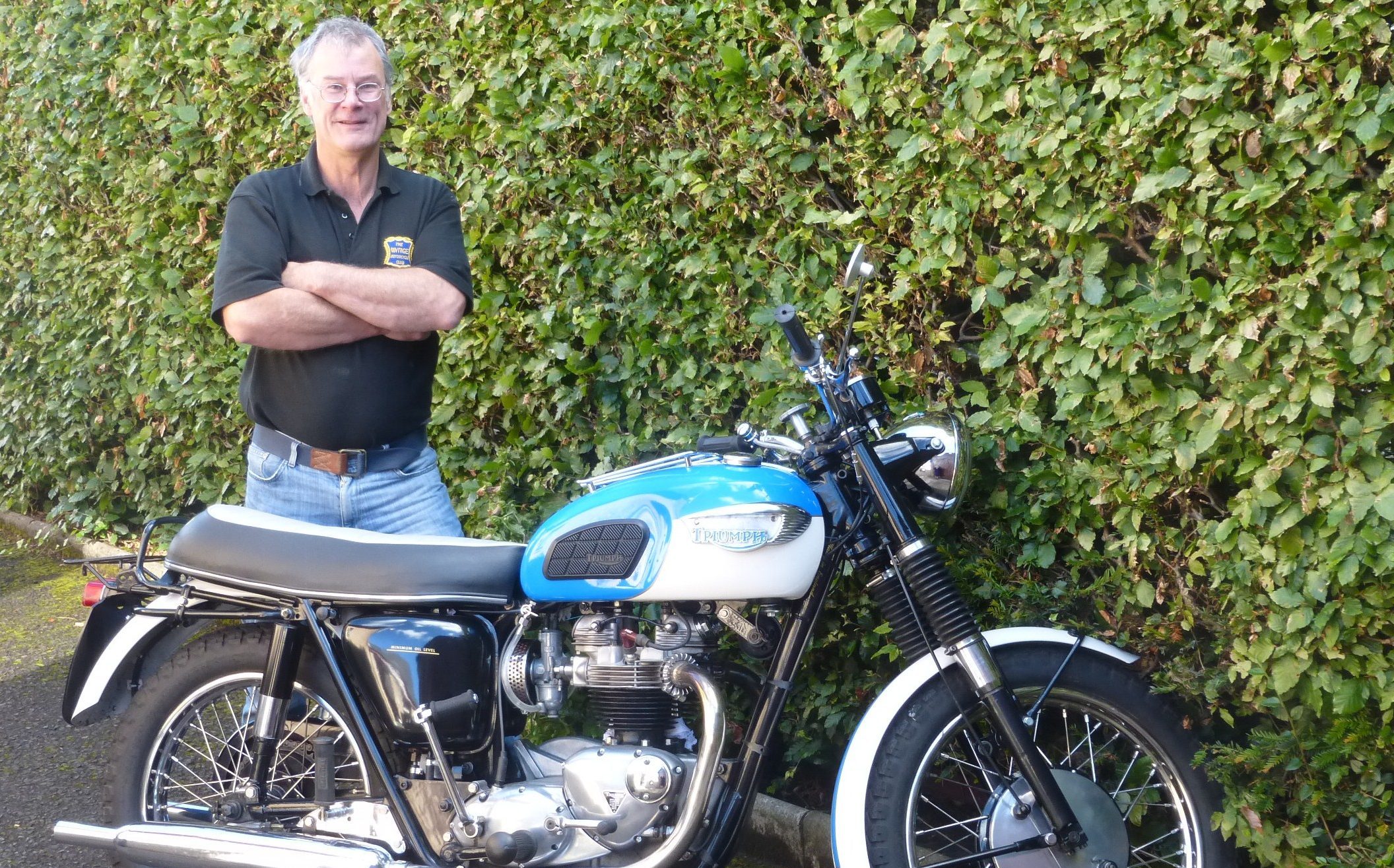 Images of the legendary former actor Steve McQueen scaling a prisoner of war (POW) fence will come to mind for those attending a vintage motorcycle rally this weekend in Perthshire.
McQueen famously tried to jump the fence in a classic bike in 'The Great Escape' and memories of that will be rekindled at Cultybraggan – the former Second World War (POW) camp, near Comrie.
Local members of the Vintage Motor Cycle Club (VMCC) have organised around 90 vintage bikes and three-wheelers to set off from Cultybraggan on Saturday. The vehicles will be based at the former POW camp for the whole weekend, with the bikes gathering at 9am on Saturday.
William Levack, a retired senior army officer who once had Cultybraggan under his command during its latter days as an operational base, will be the guest starter.  He is vice-chair of the Comrie Development Trust and is regarded as an expert on the camp's history.
The bikes will set off from Comrie at one minute intervals from 10am on Saturday and will pass through the Sma' Glen and Aberfeldy in the morning and Glen Ogle and Loch Earn in the afternoon.
Doug Cowie, of Crieff, is part of the event organising group and he said: "While it is hard to think of motorcycles and prisoner of war camps together without recalling images of Steve McQueen jumping the fence on his bike in the film 'The Great Escape,' I will be doing my best to ensure that all rally participants leave Cultybraggan by the main gate of the camp in an orderly fashion.
"Our preparations are almost complete and, in contrast to the last few years, we hope that we are blessed with lovely sunny weather so that our guests can see Perthshire at its very best."
Iain McLaggan, rally coordinator, explained why organisers looked for a new venue for the event.
"Our most successful period for this rally has undoubtedly been during the years we based our activities in Crieff," he commented.
"However, partly because of that success, we outgrew the site and we were absolutely delighted when the Comrie Development Trust suggested the possibility of a move to the Cultybraggan Camp.
"The former POW camp offers better facilities for our rally guests, and for spectators. This year we will all have the opportunity to enjoy the sight and sound of historic motorcycles in a unique and truly historic setting."
He continued: "Taking part will be examples of some of the once familiar names in British motorcycle manufacturing ranging from an early ABC machine to a clutch of very well presented Vincents.
"It's great to see that Italian, German and Japanese marques will be well represented and there is bound to be something of interest for everyone. The sight and sound of these motorcycles will, no doubt, remind many of the times when they rode similar machines, or else knew a relative or neighbour who did."
The main event takes place on Saturday, with an organised social bike run being held on Sunday over a 'mystery' route. As an added attraction for all visitors on Sunday, the Comrie Development Trust will be offering guided tours of Cultybraggan Camp throughout the day.
For more information phone 01738 633453.