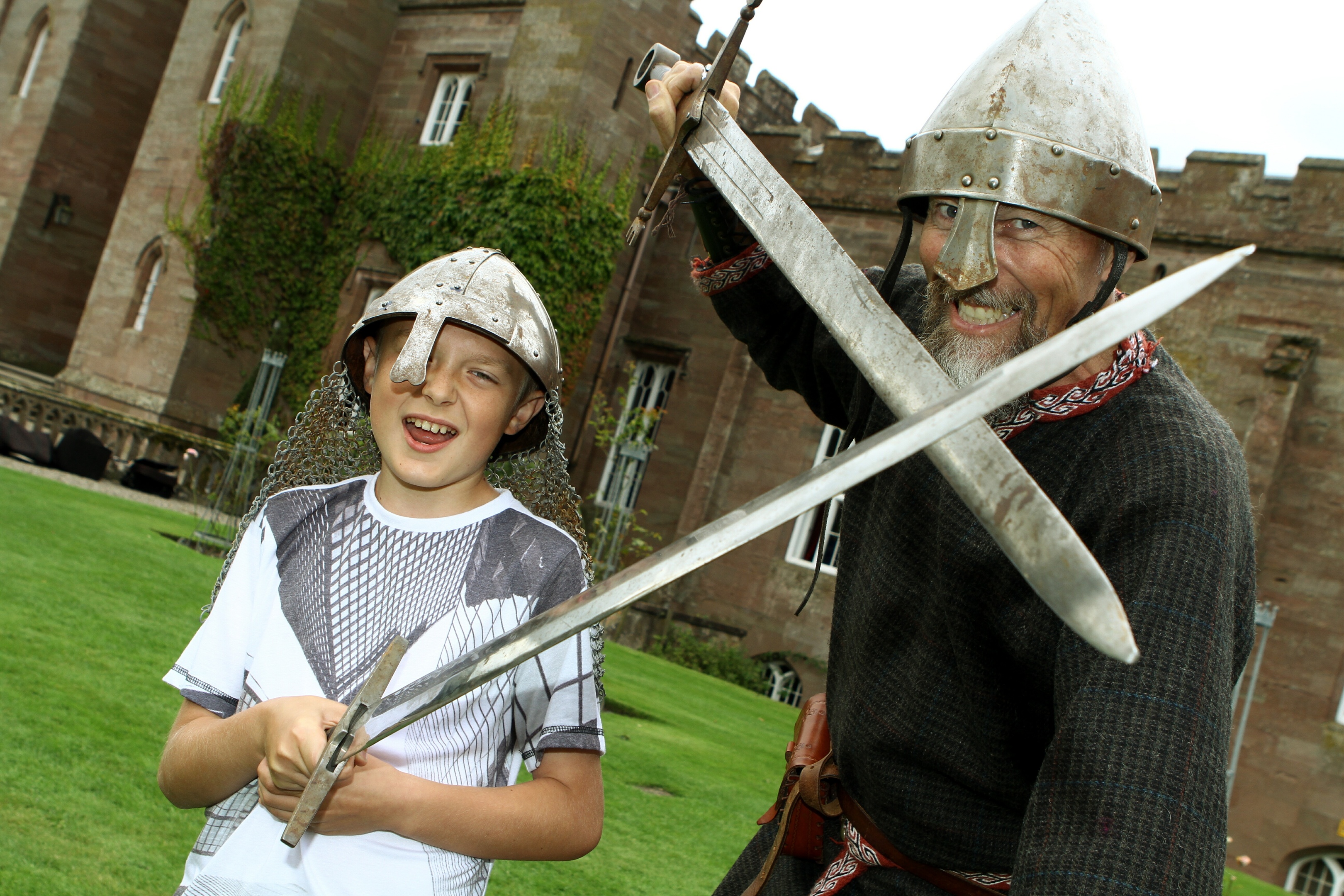 History was brought to life in the grounds of Scone Palace with a recreation of a royal coronation which took place at the palace more than 700 years ago.
The Strathleven Artizans, a Scottish historical group who celebrate historical links to King Robert the Bruce, led a day of royal activities on Sunday including reenactments of him being crowned king of Scotland, mirroring the events of 1306.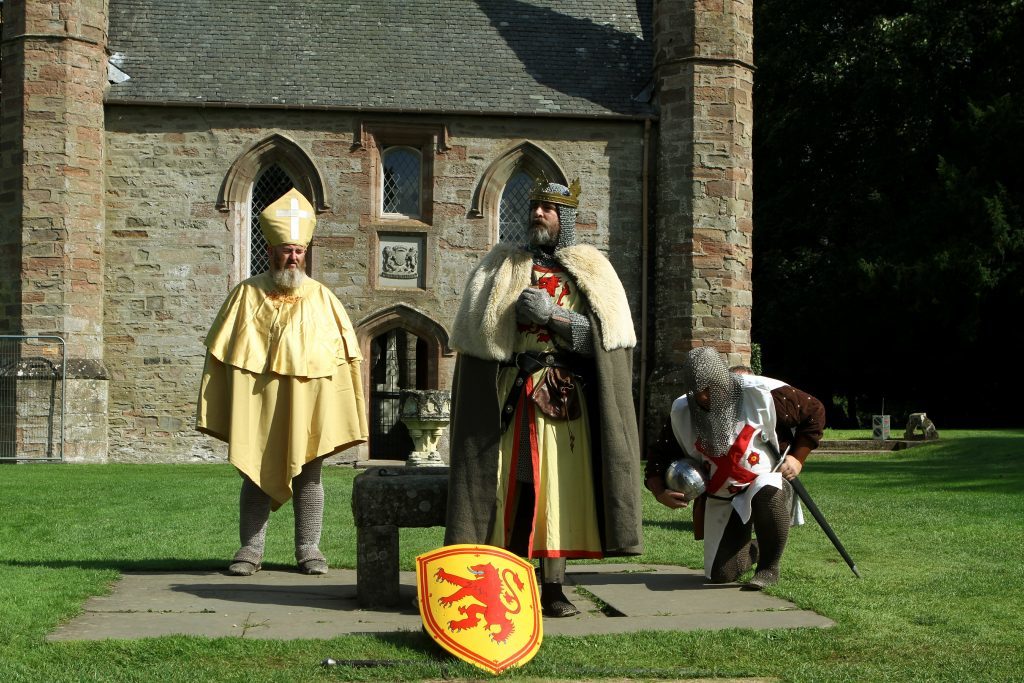 As part of the day a hand crafted replica of King Robert the Bruce's throne, which was created by the Strathleven Artizans, in partnership with Historic Scotland, to mark the 700th anniversary of the Battle of Bannockburn and celebrate King Robert's identity and vision for Scotland, was brought to Scone.
The throne was constructed using timber from across Scotland including pieces from Scone Palace.
Dressed in traditional costumes and chain mail, the historical group demonstrated the weaponry used by King Robert the Bruce and his men centuries ago and visitors joined in the fun too, with costumes for both children and adults to try on.
The reenactments of King Robert the Bruce being crowned and dramatic battle reenactments entertained the visitors while Clann An Drumma, one of Scotland's most popular tribal bands, performed atmospheric drum-based music throughout the afternoon.
British axe-throwing champions were also in attendance, demonstrating their unusual sport for spectators to enjoy. There was also a special creative workshop for children to decorate their toy swords, inspired by the weaponry used by King Robert the Bruce.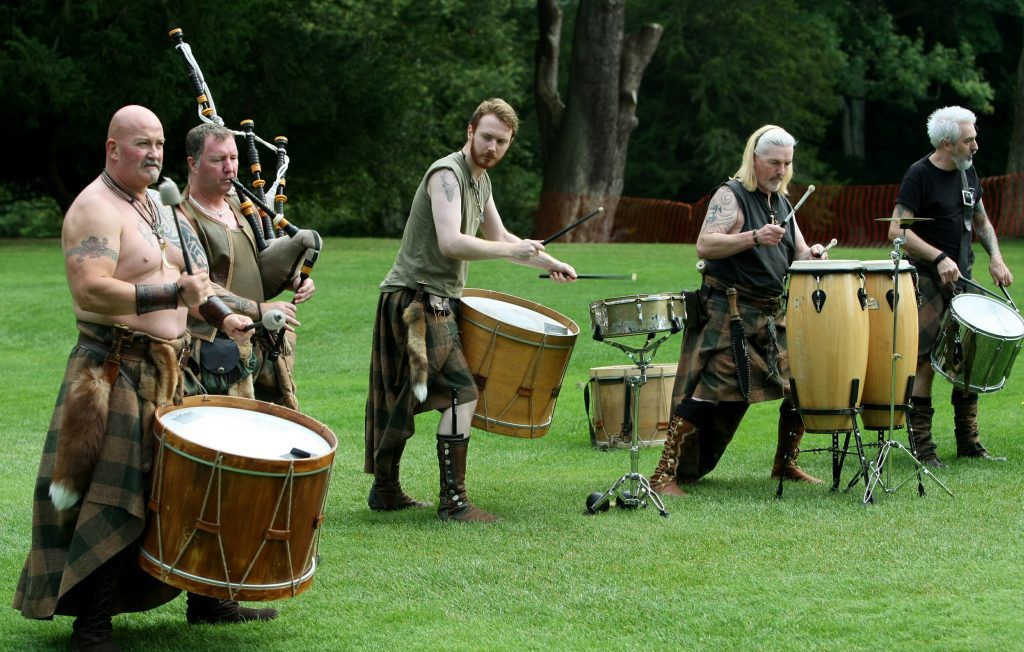 Heather McArthur of  Scone Palace  said: "We are delighted to welcome the Strathleven Artizans back to Scone Palace to help us create a wonderful afternoon of events to celebrate King Robert the Bruce and his historical connections to the area.
"It is also fantastic to exhibit the incredible hand crafted throne which I'm sure visitors enjoyed admiring."