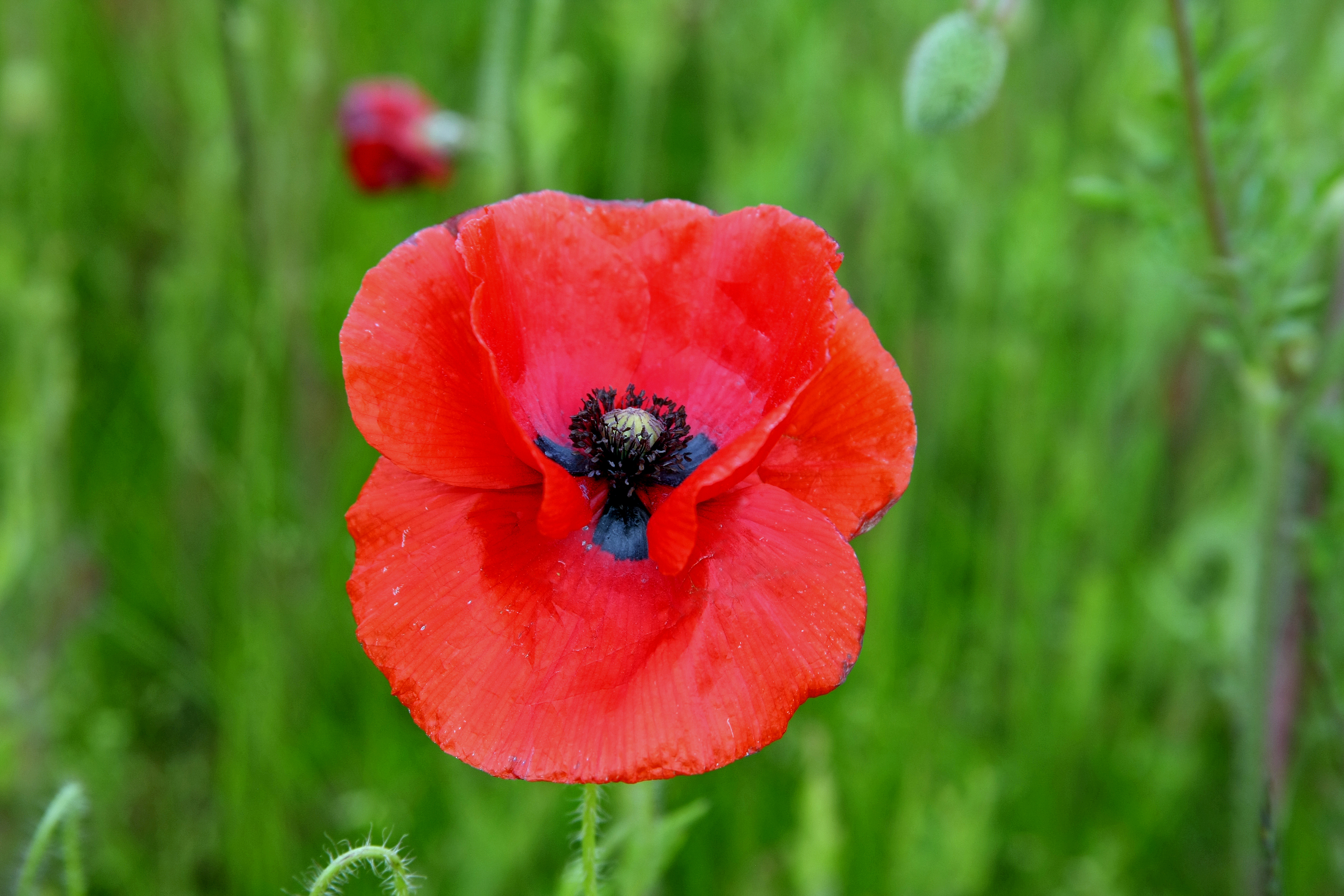 France has bestowed its highest military honour to two Second World War veterans in Perthshire.
Donald MacIntosh and David Flint were presented with the Legion d'Honneur at a ceremony at the Scottish Royal British Legion in Crieff.
The National Order of the Legion of Honour was established by Napoleon Bonaparte in 1802 and is the highest decoration in France.
The ceremony on Friday afternoon was attended by friends, family and well-wishers.
Glasgow-born Mr MacIntosh, 94, joined the police force as a cadet in Clydebank.
He was on patrol when bombs fell on the town, causing widespread devastation and claiming 600 lives.
He then joined the RAF and trained in Florida for two years. When he returned to the UK, Mr MacIntosh led a six-man team of the Bomber Commander IX Squad, flying Lancaster Bombers on 41 missions.
One of his raids was to Hitler's home in Berchtesgadan, razing it to the ground. But the Fuhrer had moved out to another location shortly before the operation.
Mr MacIntosh was awarded a Distinguished Flying Cross for his role in the sinking of the formidable German battleship, the Tirpitz.
His bomber, Cock of the North, was the last one to open fire on the ship, sending it to the seabed.
After the war, Mr MacIntosh spent 35 years flying commercial planes around the globe. He has also written three books, including the autobiographical Bomber Pilot.
Daughter Allyson said: "I am deeply proud of my father and all of his accomplishments. I think his story must be heard: Lest we forget."
Mr Flint, 97, began his wartime career with the Royal Corps of Signals in 1939, stationed in Eaglesham near Glasgow.
In 1941, he was promoted to Lieutenant and was posted to the third division.
He landed on the D-Day beaches on June 6, 1944, coming ashore from a landing craft tank near Hermanville and fighting his way through France, Holland, Belgium and Germany for more than a year.
He was mentioned in Dispatches for his wartime service.
Mr Flint left the army in July 1946 with the honorary rank of Major. He returned to the UK to study as a chartered accountant.
He became president of the institute of chartered accountants in Scotland in 1975 and in 1981 he was appointed vice-principal of the University of Glasgow.
He was the first person to be awarded the Institute of Chartered Account of Scotland's lifetime achievement award in December, 2013.
The French government announced in 2014 it would  honour all surviving Allied servicemen who fought to liberate the country in the war with the Legion d'Honneur.
The Ministry of Defence is now processing more than 3,000 applications from British veterans.