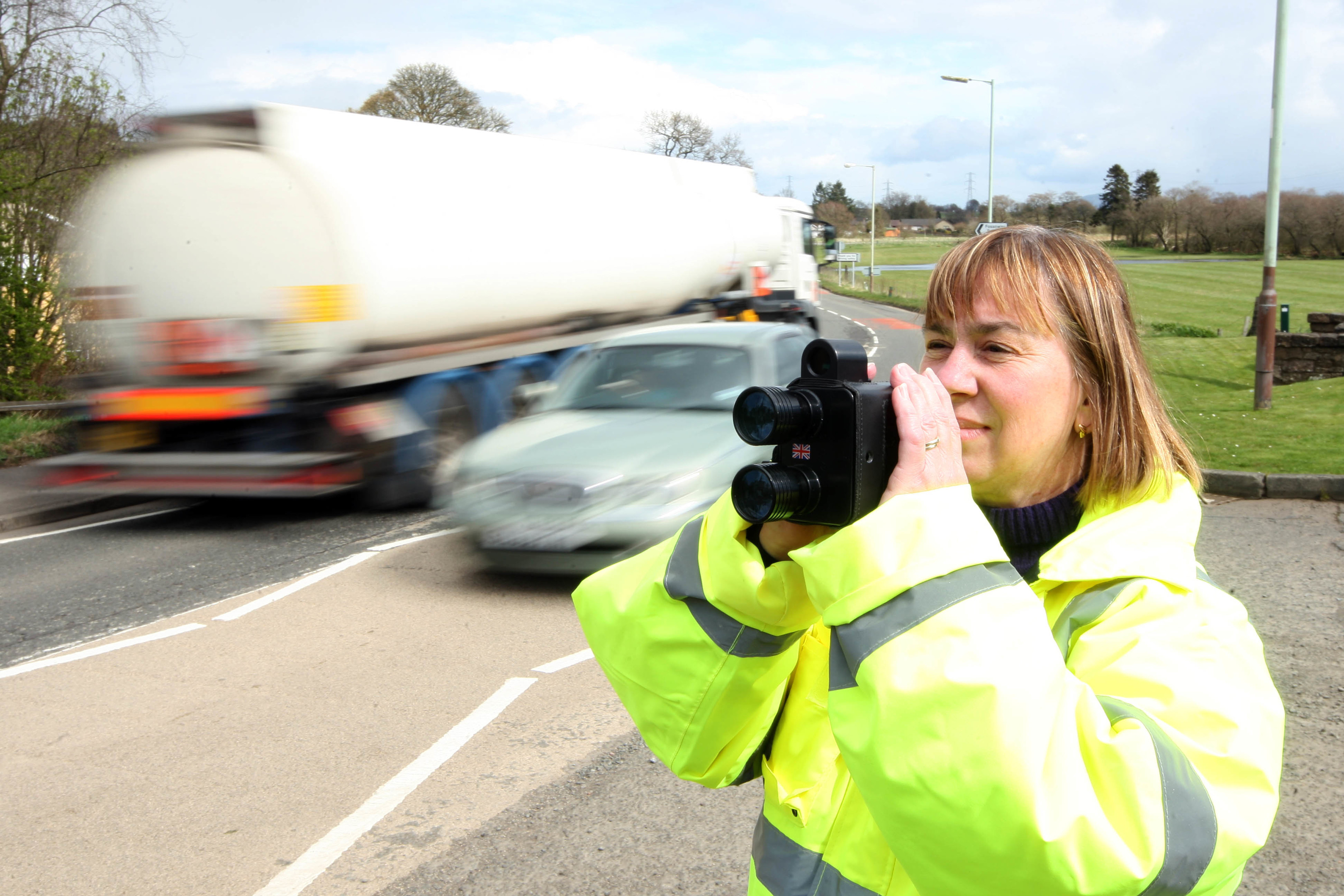 Speedwatch initiatives could be reintroduced across Kinross-shire to curb the speed of thousands of motorists.
Country roads such as the A91 and B9097 have become cross country rat-runs, funnelling heavy goods vehicles and commuters through a string of vulnerable villages and hamlets.
Residents have long called for the speed limit to be reduced from 40 to 30mph in an effort to improve road safety.
That has been rejected by roads chiefs, however, despite evidence many motorists vastly exceed the higher limit.
A speed survey was carried out on the A91 around a decade ago, when the average speed through communities on the route was found to be 52mph.
Members of the public believe speeds have since increased and have begun to write to elected members, the police and community councillors in greater numbers to call for action.
Local councillor Willie Robertson said he had been contacted by the residents of a string of villages, including Cleish, Blairadam, Portmoak, Fossoway and Carnbo.
He believes that the return of the community Speedwatch scheme could be one solution to their problems.
It saw community volunteers trained in the use of speed cameras.
It was trialled by residents of Crook of Devon in 2012 and was about to be rolled out when it was scrapped by the previous Chief Constable.
Robertson said: "Our local police are unable to respond to the numerous requests from people concerned about traffic speeding through our rural villages because of lack of resources.
"If we can establish community Speedwatch schemes in areas where speeding traffic is a problem local people can gather evidence on this.
"This evidence will allow the police to direct their limited resources to the worst affected areas and also help people like me to argue for funding to provide vehicle activated speed signs and other road safety improvements for these locations."
In a letter to Mr Robertson, Assistant Chief Constable Bernard Higgins wrote that: "Police Scotland is beginning the process of establishing a national community Speedwatch scheme, which will be managed local by community officers."
A spokeswoman for Police Scotland said officers regularly monitor the route.
She said: "We will continue to work with our partners to ensure that the roads there are as safe as they can be.
"This may include speed monitoring and additional enforcement activity where appropriate."
Perth and Kinross Council said: "We have not received any correspondence yet. If we do, we will investigate the points raised and respond to the community council directly."