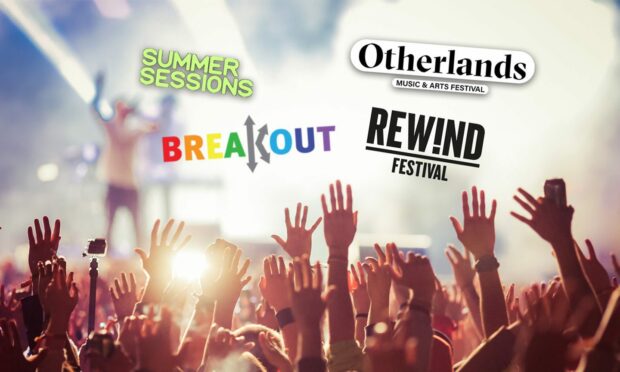 Live music made its return to Tayside in 2022 with the region hosting a series of major concerts and festivals.
After a two-year hiatus for most shows, fans enjoyed performances from legends of pop, rock and dance across the summer months.
But events planned for Perth and Kirkcaldy fell victim to poor ticket sales as people were more careful about how to spend their money.
Just one major festival is left for 2022 – but you can enjoy all the best images from the various events that took place throughout the year.
---
Otherlands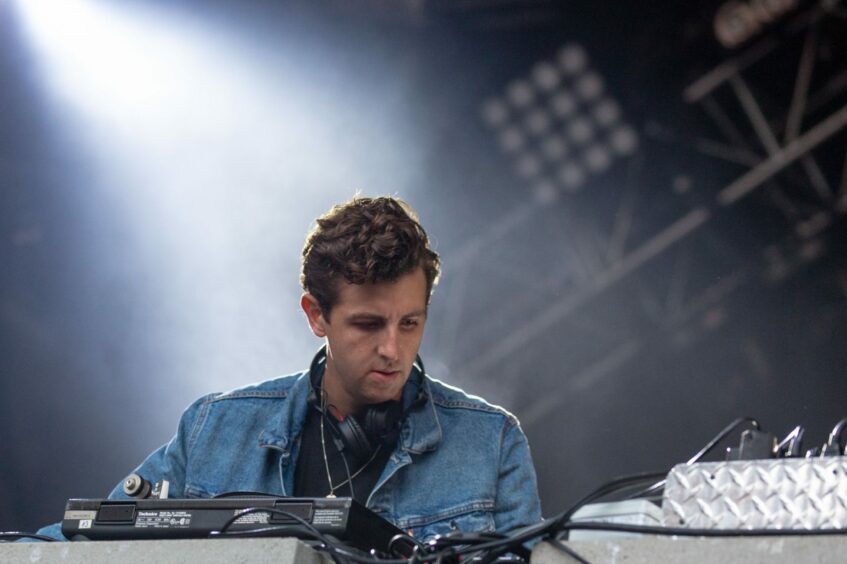 Where? Scone Palace, Perth.
When? August 19-21.
What? Organised by Fly Promotions, which is behind other similar events, Otherlands promises to be a celebration of culture when it makes its bow at the Perth venue.
The festival will feature a host of different music styles including dance and electronica, and revellers will be able to camp at the site.
Otherlands have also partnered up with BBC Introducing, Sub Club, the Boiler Room and Sneaky Pete's who will host their own stages at the festival.
Who? Acts announced include Jamie XX, Honey Dijon, Tom Misch, Bicep and Maverick Sabre with a host of other artists also set to appear.
---
Best images from 2022 concerts and festivals
Bonfest
Kirriemuir was flooded with AC/DC fans as the annual Bonfest returned on May bank holiday weekend.
The event, which sees a series of small shows taking place around the town, is in tribute to the band's former singer Bon Scott – who was born in Kirriemuir.
VIDEO: Kirrie Rocks! Bonfest return is worth the wait for AC/DC's global family
Dundee Dance Event
Thousands of people packed into 28 venues across the city for the return of Dundee Dance Event.
About 200 DJs performed to revellers with organisers hailing a "fantastic buzz" at the event – which ran throughout all of Sunday May 1, and into the small hours of bank holiday Monday.
Pictures: Party-goers flock to city as Dundee Dance Event makes May Day return
Dundee Sausage and Cider Festival
Sausage and Cider Festival – which has toured to 50 locations across the UK – brought revellers eating competitions, live music and DJ performances on Friday May 20.
Tribute bands such as Oasus and Biffy McClyro played to crowds as they sampled a range of bangers and ciders at Slessor Gardens.
PICTURES: Crowds flock to 'world's biggest sausage party' in Dundee
Ibiza Orchestra Live
Thousands of people turned out at Slessor Gardens to enjoy a 26-piece orchestra playing hits normally heard in Ibiza nightclubs.
DJs and singers also entertained the crowd on Saturday May 21.
PICTURES: Party-goers head to Ibiza Orchestra Live in Dundee
Dundee Summer Sessions
DF Concerts brought the Summer Sessions festival to Dundee for the first time – attracting some of the biggest names in music.
Noel Gallagher's High Flying Birds kicked things off on Saturday June 11 with support from Inhaler, Dylan John Thomas and Theo Bleak.
32 best pictures of Noel Gallagher at Dundee Summer Sessions: Were you there?
The following night saw Welsh legends Stereophonics taking to the stage at Slessor Gardens.
They were joined by Jake Bugg, Circa Waves and Voodoos.
'Beautiful evening': Best pictures as Stereophonics bring Dundee Summer Sessions to a close
Westfest
One of Dundee's biggest community events returned to the calendar after a three-year hiatus.
Thousands of people headed for Magdalen Green to enjoy a series of musical performances and other attractions.
Rewind Festival
The 80s-themed festival returned to Scone Palace in Perth after a Covid-enforced absence.
Acts included Holly Johnson (formerly of Frankie Goes to Hollywood), Wet Wet Wet, Billy Ocean, Heaven 17, Nik Kershaw and Bananarama.
Best pictures from Saturday as thousands enjoy 80s Rewind Festival at Scone Palace
Simply Red
The pop legends appeared at Slessor Gardens after releasing their last album in October.
The group, formed in 1985 and led by the iconic Mick Hucknall, belted out hits like Holding Back the Years and Fairground.
Simply Red: Best pictures as pop legends rock Dundee's Slessor Gardens
Paloma Faith
The Brit Award-winning singer, whose hits include Only Love Can Hurt Like This, made her Dundee debut with her jazz-tinged, soulful pop music.
Thousands of fans lapped up her performance despite the rain.
---
Slessor Gardens: Does Dundee City Council make any money from Waterfront concerts?