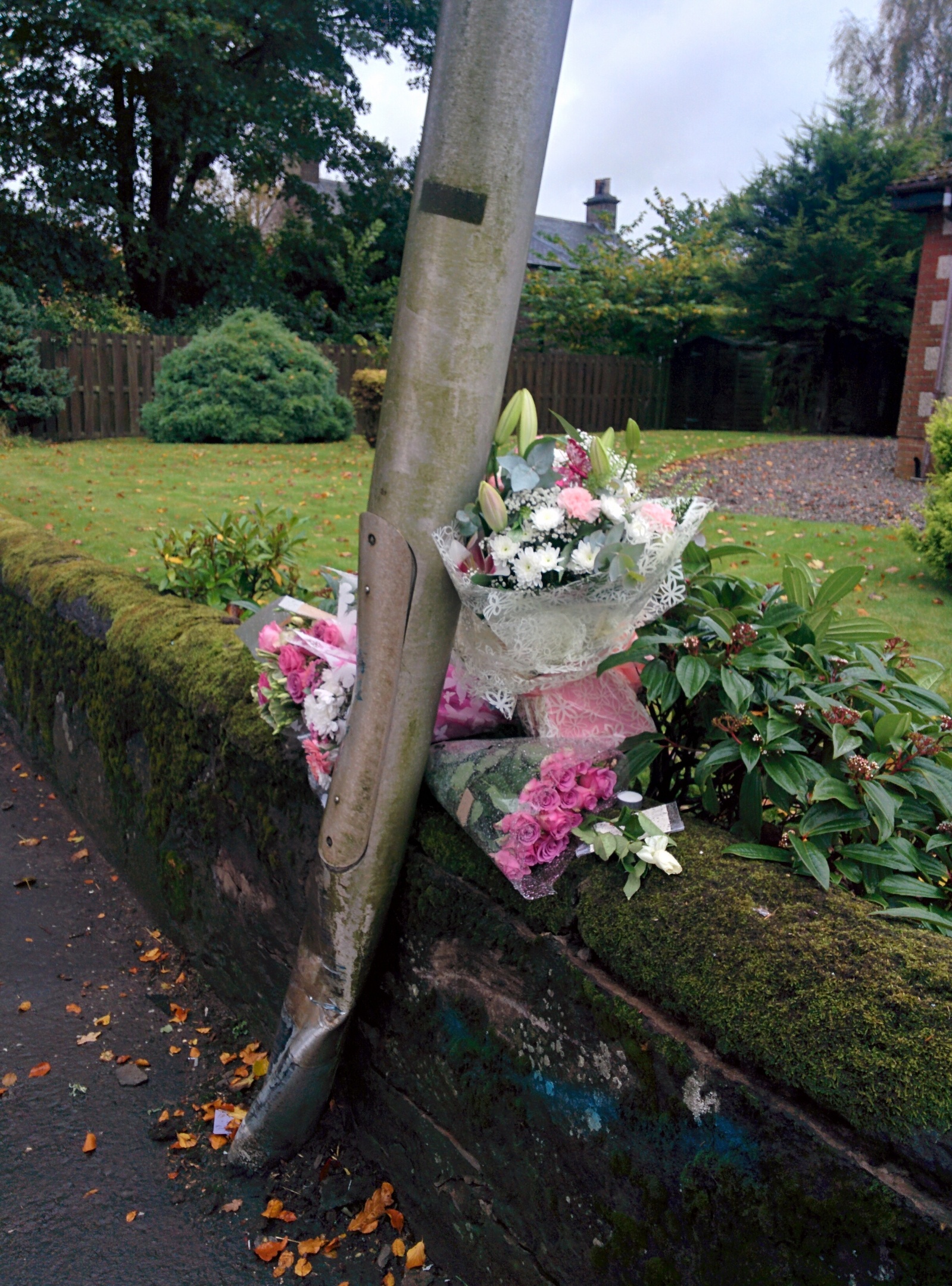 Floral tributes and a poignant note have been left in memory of a toddler, who tragically died after being struck by a car in east Perthshire.
Residents who live in the Larghan View housing estate, near the scene of the incident, spoke of their sadness and sorrow after hearing a two-year-old girl died and her brother and sister were seriously injured following the incident which took place on Forfar Road, Coupar Angus, at 3.15pm on Thursday.
It's believed a black Ford Focus and a silver Citreon people carrier were involved in a collision. One of the vehicles then struck the siblings.
Floral tributes have been left at the scene of the fatal incident and a poignant note has been placed alongside the flowers, along with a candle.
The note reads: 'Sleep tight little one in the arms of your angels. So sad.'
The sombre mood was also reflected by residents in Larghan View.
Elsie Howarth, 62, said: "I did hear a lot of commotion at the time and could see lots of flashing blue lights nearby from one of my windows. I don't know all the circumstances but it must be unbearable for the family to lose a child so young like this.
"My heart goes out to them."
A neighbour of Mrs Howarth's, who wished to remain anonymous, added: "It's so sad. We moved here recently and it's awful to hear of this tragedy."
Another female resident, who also didn't wish to be named, commented: "It's a real tragedy. We don't know what happened but there is a lot of speeding on this stretch of Forfar Road.
"The 30mph speed limit was extended when Larghan View was built but it hasn't made much difference."