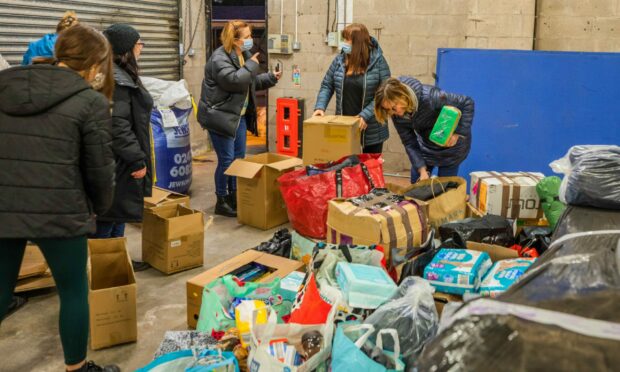 A number of places across Tayside and Fife set up donation drop-off points for people affected by the crisis in Ukraine last week.
Businesses, organisations and community centres were all inundated with offers of help.
Most places were looking for warm clothes, blankets, sleeping bags, baby milk and nappies.
They also wanted tinned and dried food.
But many of the collection points have now closed.
That's because they are either full or the goods have already been transported to the Polish border to help refugees arriving from Ukraine.
However, there are other ways to donate to help those fleeing the Russian invasion.
Donating money
One of the best ways is to donate money to charities already working on the ground.
Several organisations have set up online donations pages.
And we've gathered a few reputable appeals together here: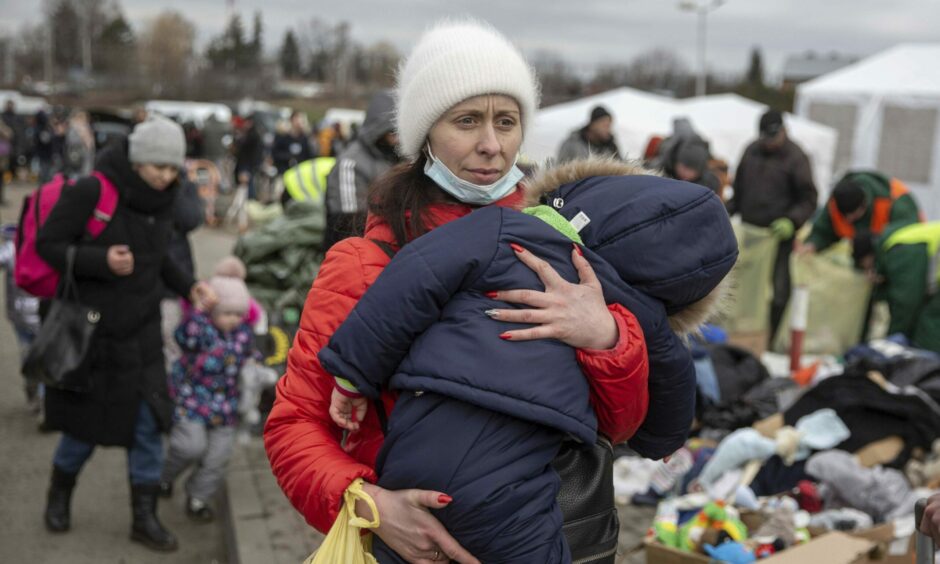 The Disasters Emergency Committee (DEC)  unites 15 charities to provide food, water, shelter and medical assistance.
And the UK Government will match donations to this appeal pound for pound.
The British Red Cross, is working with the Ukranian Red Cross Society.
The International Rescue Committee  has launched an emergency response.
And Unicef  is working to protect children in Ukraine.
Meanwhile, Fife Voluntary Action is keeping an up-to-date list of donation points in the region.
Other useful information
For anyone concerned about relatives in Ukraine, the British Red Cross has a family tracing service.
And the Scottish Refugee Council has information for people in Scotland affected by the Ukraine crisis.
This includes how to donate aid and how to sponsor a family or offer accommodation to refugees.
Meanwhile, immigration advice for people fleeing Ukraine is available here.
How people in Tayside and Fife have helped so far
Collection points were set up across the area.
The Perth Polish Saturday School collected a lorry-load of goods, which was sent to Poland on Wednesday.
Organiser Wioletta Hass-Lipińska said: "I really appreciate the help from Scottish people.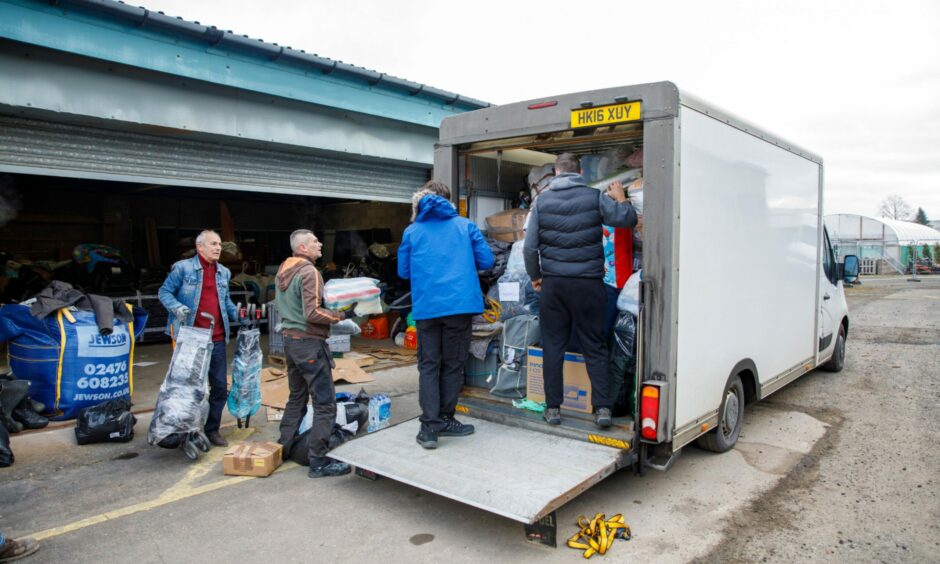 "These women are coming to Poland because they want to get away from war but they only have one suitcase.
"The people in Poland – they are waiting for these things."
Polish shops in Dundee, Perth and Fife also organised collections.
And libraries across Perth and Kinross were packed with donations.
In Kirkcaldy, the Linton Lane Centre had to stop accepting goods after just two days when they became overwhelmed with generosity.
Meanwhile, in Crossgates,  Acorn Aid is still accepting monetary donations. Bank account details can be found here.
And in Monifieth, Covers and Candelabras in Maule Street, is collecting donations of hygiene products and medicines.
Tayside people send 200 tonnes of supplies to Ukraine but more donations are needed – here's where to take them
---
Do you know of anywhere else accepting donations? Please let us know at community@thecourier.co.uk so we can include them.