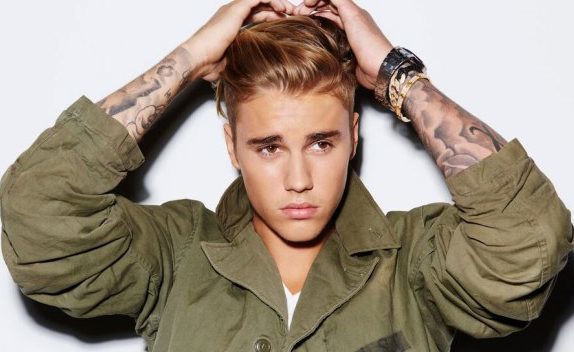 Vandals have targeted the stately home that music star Justin Bieber made his base for a series of sell-out Scottish gigs.
Large numbers gathered outside Kinross House when the Canadian singer and his entourage stayed there last week.
The 22-year-old was pictured walking the grounds in his pants and enjoying rides on a golf cart while relaxing between sell-out shows at the Glasgow Hydro.
Since his stay ended, however, Police Scotland has released a witness appeal after damage to the ornamental perimeter gates was reported.
Eyewitnesses said that the vast majority of fans were really well behaved when they gathered at the 17th Century mansion house on Friday October 28.
There were "a couple of boys" who were seen climbing on the ornamental gates leading to the estate.
They also climbed a nearby gated door to scale a wall to gain a better vantage point over the grounds.
Police Scotland said they were not aware of any direct link between the damage and the pop idol's stay in Kinross-shire.
The damage to ornamental gates and to a door on the perimeter of the Kinross House estate – on the town's Avenue Road – is said to have taken place sometime between October 24 and 31.
A spokeswoman for the force subsequently said the focus of inquiries was falling on the latter part of that period.
It is also thought that the estate may have targeted a couple of weeks earlier.
Anyone with information about the vandalism is asked to call Police Scotland on 101 or Crimestoppers anonymously on 0800 555 111.
Other than attracting crowds and being pictured strolling the grounds and taking a selfie while in nothing other than his pants, Bieber's visit to Kinross-shire passed-off without incident.
The star was photographed enjoying a boat trip to Loch Leven Castle, where Mary Queen of Scots was imprisoned.
He also made the day of staff and customers at a Glasgow chip shop after popping in for a haggis supper following one of his dates at the Hydro.