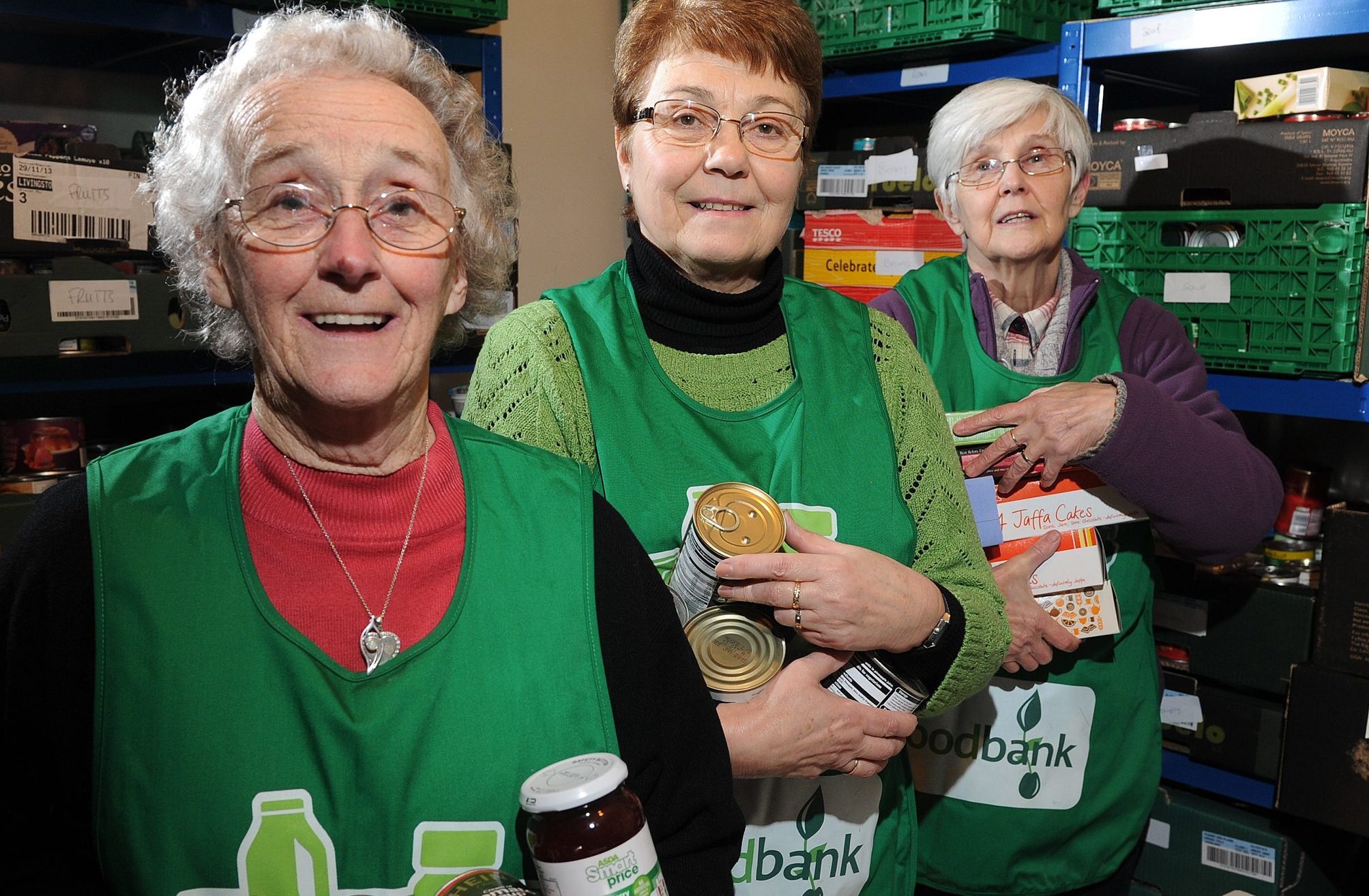 Perth and Kinross has experienced one of the largest jumps in people relying on the "safety net" of foodbanks over  the last six months.
Rising figures across Scotland revealed 63,794 emergency three-day supplies were distributed to families in need by the Trussell Trust who claimed this represented "an epidemic of hunger".
Across Courier Country the picture varied with Angus reporting a rise over the past six months in referrals of 21%,  while Dundee was 4% up and Fife recorded  a 7% decrease.
Despite the overall increase, the Trussell Trust say there are "positive signs" within the statistics with areas where statutory and voluntary support is linked seeing decreases in demand.
The Perth and Kinross rise has, in part, been attributed to a move of premises to the centre of Perth which has made it easier for people in need to access help.
Opened in Cutlog Vennel in March, the latest statistics reflect the success of the move from Bridgend.
"It is a major reason why we have seen such a huge increase but I think it has peaked now," said local foodbank chairman Michael Archibald.
He said they were expecting more surges of requests just after Christmas and New Year, and they would be opening up on both Mondays to help meet this seasonal demand.
In the longer term the new premises have space to help teach people to cook but he didn't see the need for foodbanks receding anytime soon.
"I had hoped we would only be going for one year but that is now three years," he said.
The fall in Fife has been assisted by Scottish Welfare Fund advisers having been placed within Trussell Trust foodbanks to help raise awareness of, and increase access to, crisis grants. This is reported to have been positive as the vast majority of applications for crisis grants are successful, reducing the number of foodbank referrals.
The new figures also highlighted a disproportionately higher number of people being referred to foodbanks in Scotland than any other part of the United Kingdom.
Commenting on the trends behind the statistics, Ewan Gurr, Scotland Network Manager, said: "On one hand, we are still experiencing an epidemic of hunger in Scotland.
"Benefit delays and changes together are still the primary reasons underpinning the increased number of referrals to foodbanks.
"What is more concerning, however, is that hunger is also clearly and consistently being driven by low income. A decrease in the cash in people's pockets leads to an increase in the use of foodbanks and is now the reason for almost a quarter of all referrals in Scotland."