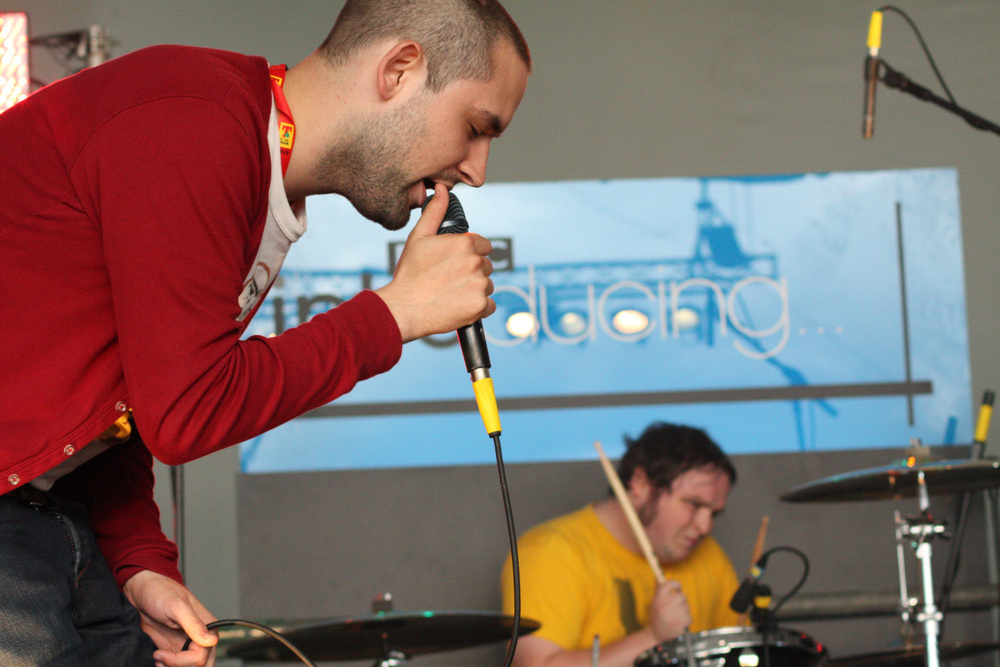 As the biggest music festival in the land bows out for 2017 and Scotland's youth works out what to do with itself next summer, we've canvassed The Courier's T in the Park veterans to bring you a few of our fondest memories from its 23 year history.
Spoiler alert: 2009 was a banner year, it would seem.
Rage Against the Machine (main stage, 1994)
I was at the first TiTP at Strathclyde Country Park in 1994. I was, of course, a child. It was an incredible lineup including Björk, Cypress Hill, Primal Scream, Rage Against the Machine, Teenage Fanclub and more. I was well chuffed when I managed to catch half of the drummer for Rage's drum stick. I have it to this day. Watching it back on TV, I was in the front row during Take The Power Back. [Gayle Ritchie]
Black Grape (main stage, 1995)
Shaun Ryder and Bez post-Happy Mondays return accompanied by rapper Kermit, who was in a wheelchair with his leg in plaster after breaking his ankle earlier in the day. [Stefan Morkis]
Oasis (main stage, 2002)
Spent much of the weekend in a haze, but seem to recall the weather was brilliant and that made the weekend so much better. No Doubt, The Polyphonic Spree and Primal Scream were cracking warm-up acts, but you can't beat a bit of Liam and Noel in their prime. [Craig Smith]
The Strokes (main stage, 2004)
Never in the history of T in the Park has a headliner been as drunk as Julian Casablancas. That year also saw The Darkness fill in for David Bowie after illness forced him to pull out of his headlining slot. Not quite the same. [SM]
James Brown (King Tut's Wah Wah tent, 2005)
The first T in the Park I'd been to since 1997 and it didn't disappoint. 'Guitar' hadn't become a dirty word at mainstream festivals yet so the likes of Queens of the Stone Age, New Order, Malcolm Middleton, Super Furry Animals and a short-lived Glasgow swamp blues band called Dead Fly Buchowski rocked it.
James Brown claimed man of the match, playing what turned out to be his first and last set in Balado. 72 years old, still sequined up to his chin and bringing more funk and energy than all the young bucks. [Dave Kerr]
https://www.youtube.com/watch?v=rtf7MhAWoIA
The Who (main stage, 2006)
Big fans of them at university and never thought I'd get the chance to see them, but can vaguely remember – a few sherbets had been taken by the time they took to the stage – highlights like Behind Blue Eyes, Baba O'Riley and My Generation. It was a real moment and what T in the Park used to be renowned for – different generations coming together.[CS]
The Twilight Sad (T Break tent, 2008)
The T Break stage has always been a unique proving ground for Scottish bands that the general public had yet to hear about, including the likes of Snow Patrol and Biffy Clyro over the years. Perversely, The Twilight Sad had already toured America (twice) by the time they debuted there. They've worked their way up the ranks since, but seeing them ignite the wee tent with Talking With Fireworks/Here, It Never Snowed was a righteous moment. [DK]
Nick Cave and the Bad Seeds (Radio 1/NME stage, 2009)
The greatest band in the history of the world finally graced the T in the Park stage, even if most people went to see Kings of Leon instead. [SM]
Edwyn Collins (King Tut's Wah Wah tent, 2009)
Grown men were seen wiping tears from their eyes as the former Orange Juice singer returned to the stage after a stroke. One of the most uplifting hours in T in the Park history. [SM]
The Killers, main stage, 2009
Probably my favourite year of the lot. Kings of Leon headlined the Friday night, and Saturday you had the likes of Lady Gaga and Katy Perry – when they were first becoming household names – plus Calvin Harris, Paolo Nutini and then The Killers on the Saturday night main stage. Brandon Flowers had the crowd in the palm of his hand. I seem to remember it was pretty windy on that Saturday night and half the stage seemed to be coming down, but it was a real highlight for me. Blur on the Sunday night topped off an unforgettable weekend. [CS]