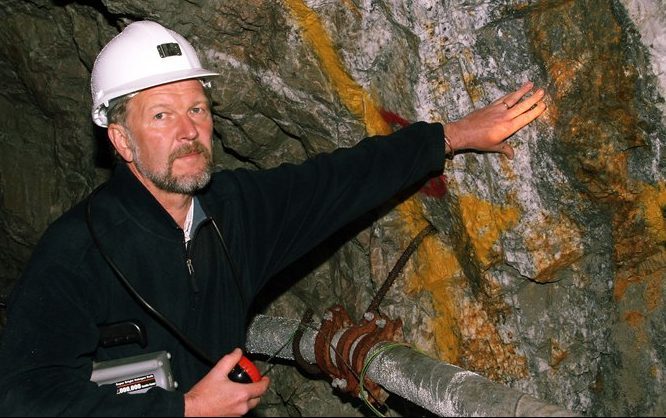 The first gold from a Perthshire mine has sold for more than £45,000.
The 10oz from the Cononish mine, near Tyndrum, is the first commercially mined gold extracted in Scotland and attracted intense interest from investors who were prepared to pay a massive premium for the metal.
Scotgold Resources released 10 limited edition 1oz gold rounds which sold for an average of £4,557 per oz — a premium of 378% over the current price for the metal of £953.
Each round was stamped with the Scottish gold mark of the stag's head and has a unique serial number from the Edinburgh Assay Office and round number one was sold in the sealed bid auction for £21,003.
Richard Gray, CEO of Scotgold, said: "This unique and historic event is the first demonstration of our ability to attract a premium for Scottish gold.
"The next opportunity to show the continued support for this precious metal from the Highlands will be the conclusion of agreements with members of the Scottish jewelery trade, who appreciate the value that can be added to their products by the proven provenance of the stag's head Scottish gold mark.
"We expect to release news of these sales in the New Year."
It has been predicted that the Cononish mine will recover an average of 23,000oz of the precious metal over its planned eight-year life.
Australian-owned Scotgold produced its first gold in August, which was minted into the rounds by Baird & Co Bullion Merchants for the sealed bid auction.
The successful bids were – Round 1, Graham Donaldson, £21,003.03; 2 Anonymous, £3,754.00; 3 Andrew Riley, £3,000.00; 4 Jennifer Riley, £3,000.00; 5 Pat Willis, £2,650.00; 6 Sheila Fleet, £2,517.00; 7 Anonymous, £2,500.00; 8 Brian Bell, £2,500.00; 9 Anonymous; £2,355.00; 10 Ingrid Anderson, £2,300.00.