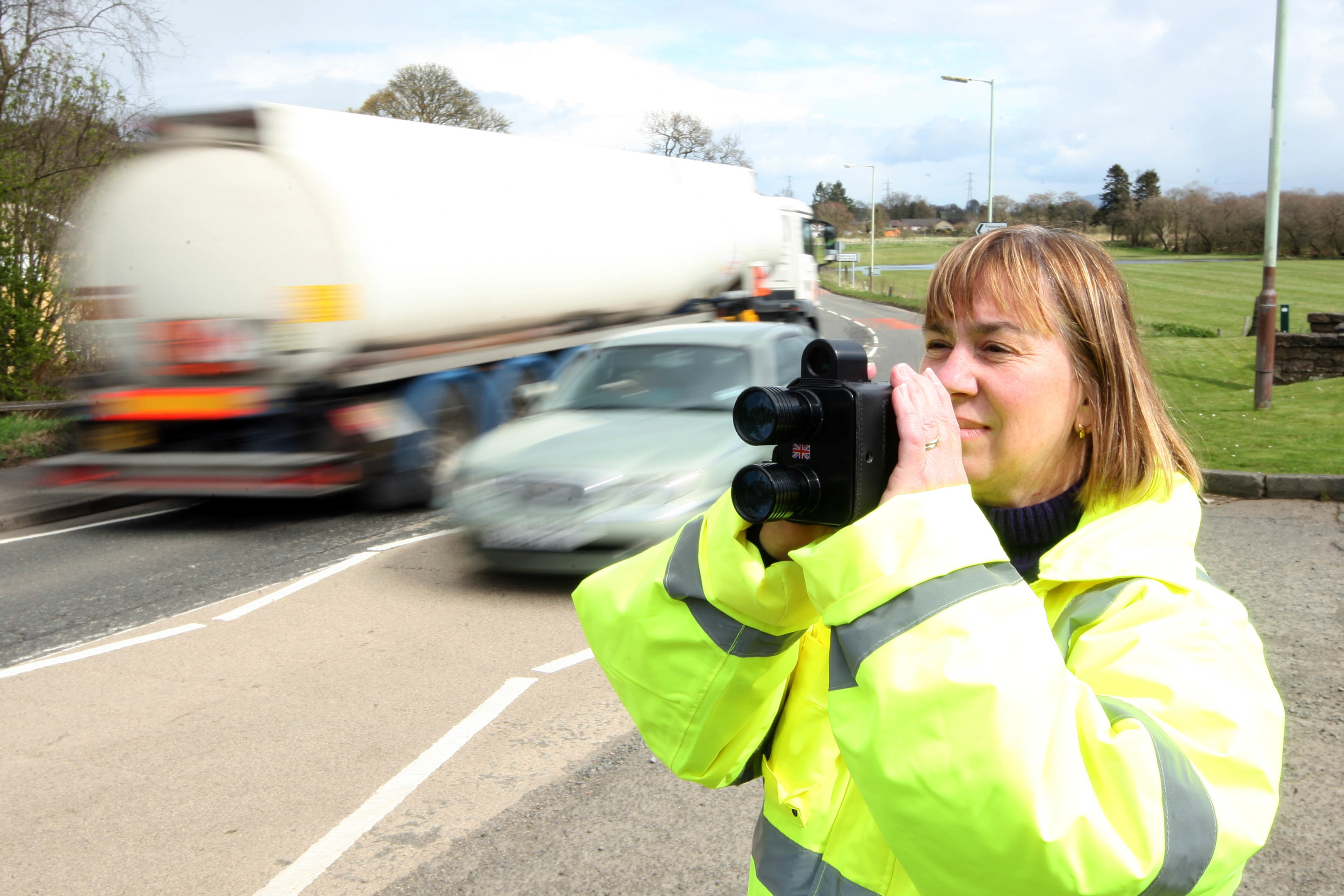 Villages across Perth and Kinross are clamouring to take advantage of the reintroduction of the community speedwatch initiative.
Police Scotland intends to stage widespread trials of the scheme in the New Year in an effort to gauge its effectiveness.
Already convinced of its success in curbing speeds, communities in Kinross-shire are keen to be involved.
Residents in Cleish, Blairadam, Portmoak, Fossoway and Carnbo have expressed an interest, while Strathallan villages may also be open to participation.
Speedwatch sees community volunteers trained in the use of speed cameras and then deployed at sensitive locations in an effort to curb speeds, supplementing finite police resources.
The scheme was scrapped on a national level by a previous chief constable but is now in favour once more.
It was always popular within Kinross-shire where roads such as the A91 and B9097 – on which many villages and hamlets sit – experience heavy cross-country traffic.
A Police Scotland spokesperson said: "Community Speedwatch continues to be piloted in the Fife area and feedback to date has been positive.
"It is our aim to develop a scheme that is suitable for implementation across Scotland.
"This would enable communities to engage in efforts to improve driver behaviour and prevent vehicles travelling at excessive or inappropriate speeds in built up areas across the country."
Kinross-shire Councillor Willie Robertson said: "Before the Speedwatch scheme was scrapped by a previous chief constable, Chief Inspector Mike Whitford – then head of policing in the Perth and Kinross Council area – was in favour of the idea.
"He envisaged all council wards having access to the equipment necessary for community groups to carry out speed checks and report their findings to the police.
"Hopefully we will get to that point in the not too distant future."
Aberuthven resident Doreen Farmer believes the speedwatch scheme could be one solution to her own community's problem with inconsiderate motorists.
"We in the village of Aberuthven have a problem with speeding through the village," she said.
"Through our community council we have requested measures such as speed bumps or flashing signs display your speed but these pleas have fallen on deaf ears.
"Perhaps our residents could also be trained in the use of speed cameras."