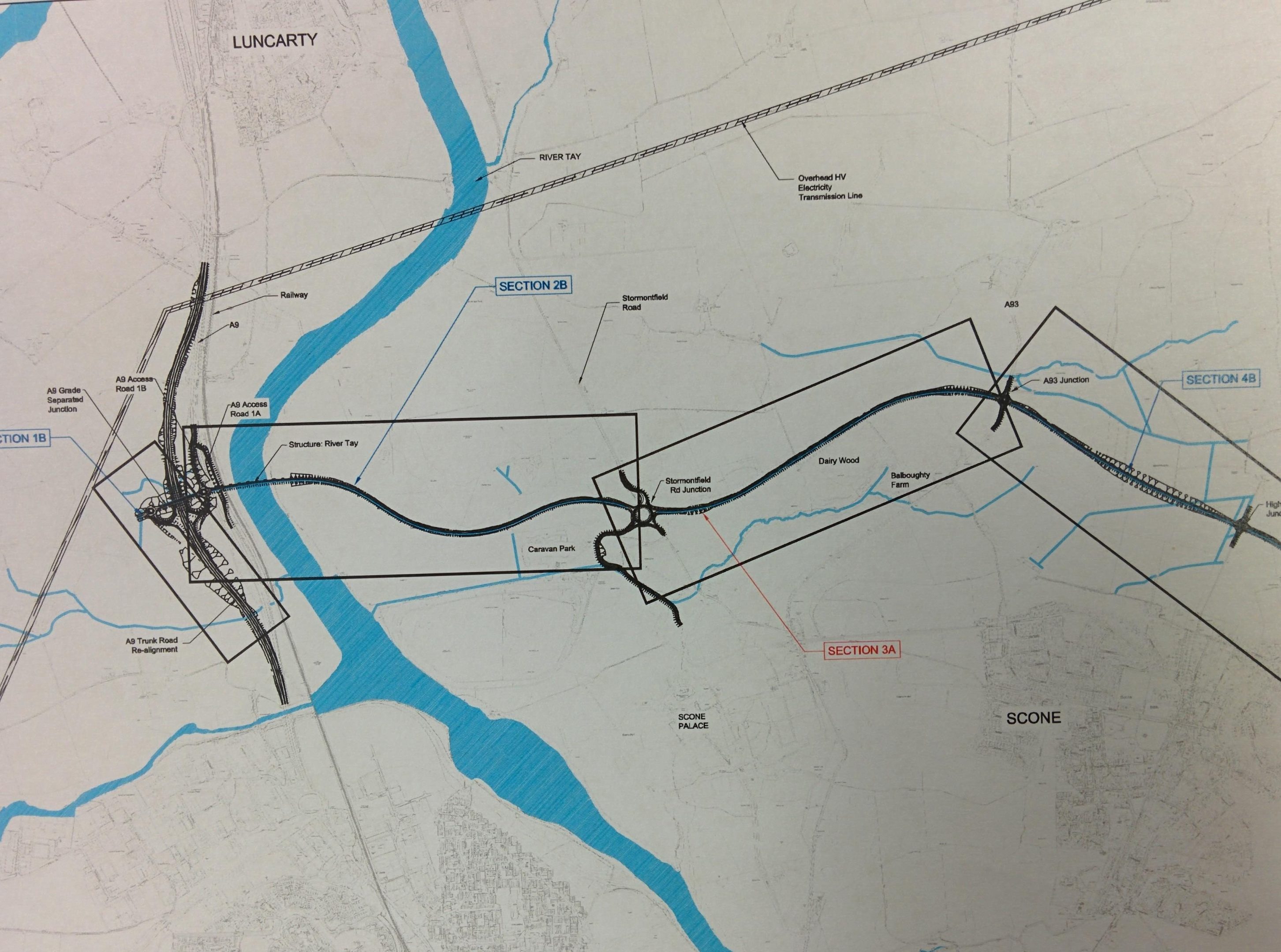 A last ditch attempt to secure a ban on house building in Scone until the completion of the Cross Tay Link Road has been thrown out.
Campaigners and opposition councillors had called for a moratorium on construction to avoid worsening air quality and congestion.
The bid was rebuffed by the SNP administration and officials at a stormy meeting of Perth and Kinross Council.
The preferred route for the £113m Tay crossing and link road around Perth was unanimously approved by councillors, although a number asked for their "dissent" to be recorded.
The road will cross the River Tay from west of the A9 and link with the A93 and A94 north of Scone, paving the way for investment, new business, between 3,000 and 5,000 new jobs and housing, according to backers.
It is expected to be delivered by 2022, though the project still relies upon a £35 million funding shortfall being addressed by the Tay Cities Deal.
That deal is still being formulated in consultation with the UK and Scottish governments and construction cannot begin until it is in place.
The link road is also seen as the key to easing congestion and improving air quality at pollution hotspots such as Bridgend, Perth city centre and Scone.
Until it is complete Scone Community Council is that large housing developments will further exacerbate the problems.
Councillor Lewis Simpson told colleagues it was "outrageous that property developers and landowners continue to propose large scale plans without the completion of the link road".
He called for an embargo on developments until it is operational but was told by council officials that was "too significant a constraint" upon developers.
Liberal Democrat colleague Peter Barrett then pushed for a block on development until "two years after the commencement of construction" but that too was thrown out.
Council leader Ian Miller admitted he had concerns over the current level of traffic congestion from Scone through Bridgend.
He said it was important that council members take the issue "fully into account" when considering future planning applications for homes.
He stressed the importance of the council pushing ahead with the Cross Tay Link Road, which he said was "the long term solution to congestion in the city".
"It is the largest single investment ever made by this council and provides the key to the future prosperity and growth of the city."
Mr Miller said the crossing would reduce the impact upon city centre traffic from events at Scone Palace and racecourse, allowing them to grow without an adverse impact upon communities.
Both he and Councillor John Kellas stressed the importance of the link to the Perth's future economic development, opening up land to the west of the city for development and job creation.
Annual figures released by Friends of the Earth have regularly identified Bridgend and Atholl Street in Perth as amongst Scotland's most polluted streets.
A recent study in Scone has for the first time recorded pollution levels that are above EU limits.