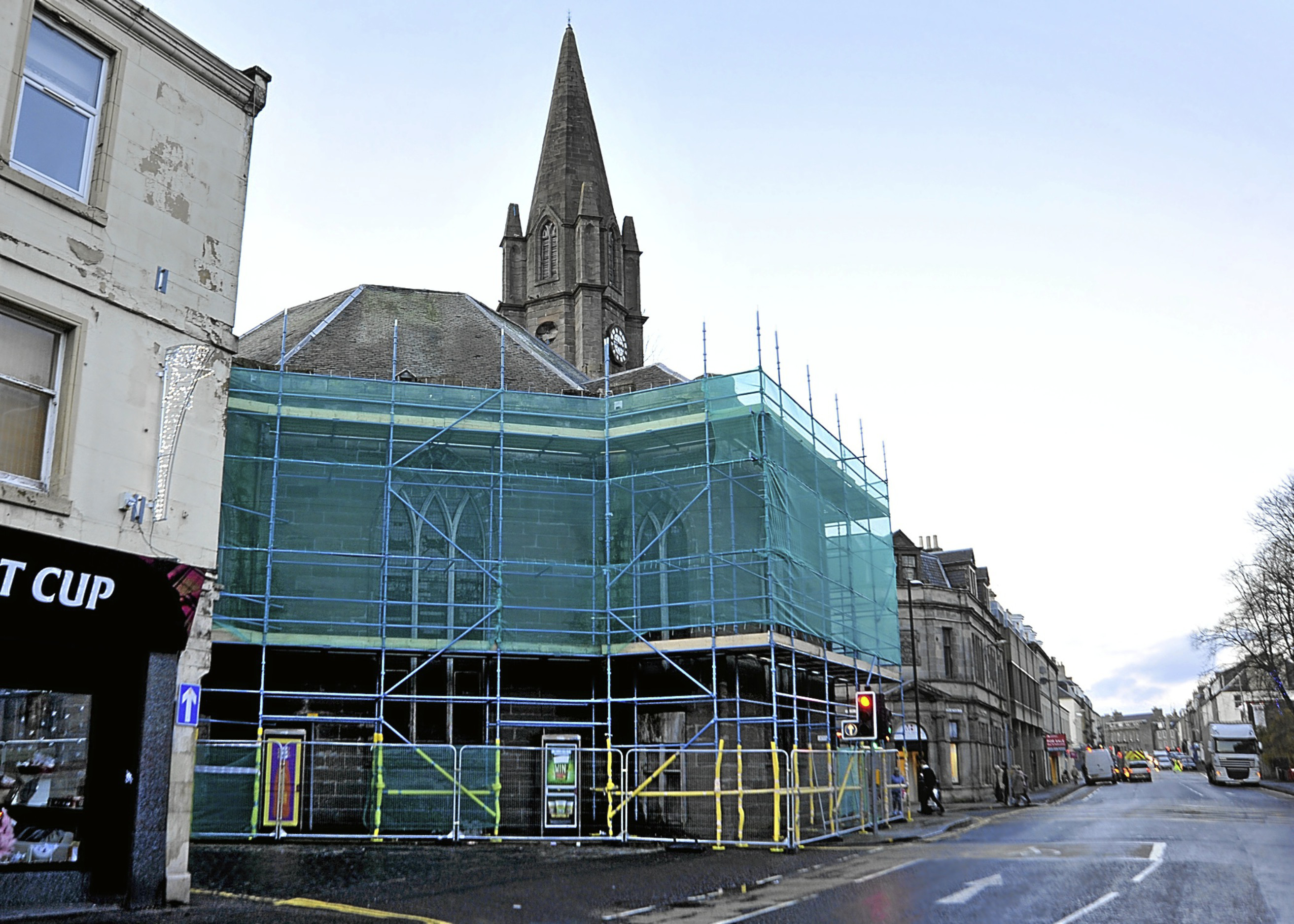 As congregations across Britain dwindle, one church a week closes its doors for good.
Aside from the implications for the future of the Christian faith, it poses a significant challenge for the wider community.
Often historic imposing buildings which define the fabric of our cities, towns and villages, churches – whether in use for worship or not – require expensive maintenance if they are not to rot and decay, becoming eyesores in our midst.
For 30 years one redundant church lay unloved in Perth, blighting a busy thoroughfare, mirroring a decline in the city's retail heart.
Over the years many potential uses had been suggested for the building from heritage centre to restaurant but all failed to materialise.
More than 200 years old and architecturally unusual, heritage watchdogs would never have allowed the octagonal church to be demolished.
Last week – not before time many would say – councillors grasped the nettle and agreed that they buy St Paul's Church and give it a new future.
In a bold plan the council intend to transform the church into a public performance space which will be used for concerts and other performances.
At a cost of £2 million the roof and windows will be removed, the spire retained and the building stabilised and saved for the future.
Whatever the merits of, or need for, another area of public space, the move will at the very least remove a dangerous blight in a prominent site.
Other towns will no doubt watch with interest as they wrestle with the same problem of what to do with empty churches at the heart of their communities.
Many churches have been reinvented as housing and pubs but some imaginative thinking may be required to keep up with the pace of closures.
In the Netherlands churches have become skate parks and clothes shops while one redundant English church is home to a circus training school.
Surely with some lateral thinking and the input of the brightest and best architects – and a willingness on the part of heritage guardians to consider bold reinventions of much-loved kirks – a secure future can be found for some of our most striking buildings.
A changing world presents many difficulties as High Streets fight to survive and reinvent themselves.
This week it was revealed that closing churches may not be the only problem facing the secular society – nearly one in four Scottish pubs has closed its doors in the past ten years…which reminds me of the Perth pub which was taken over by an adjoining church.