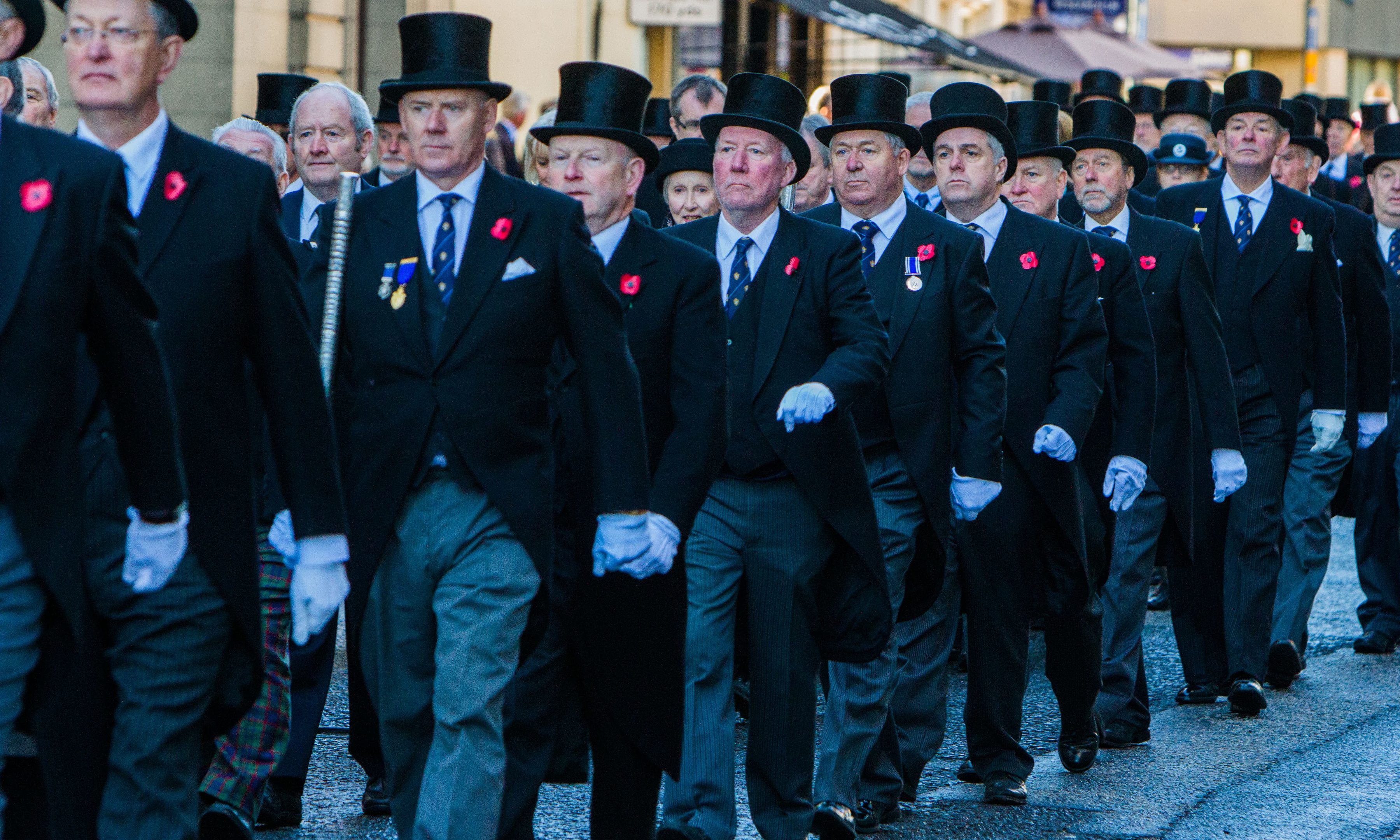 There is no doubt that a little bit of tradition can be a pleasing source of reassurance in an ever-changing world.
One venerable institution is the Society of the High Constables of Perth which gathered recently for its annual dinner, an event so steeped in tradition that if a high constable time-travelled from 1830 or 1930 it wouldn't seem too unfamiliar territory.
From the ram's head snuff mull adorning the top table to the piping in of the society's moderator and guests and the various toasts punctuating the speeches, the dinner is a choreographed evening shaped over the decades.
As with all the best clubs, membership is carefully controlled with 100 men — just men — making up the contingent.
The thorny question of whether both sexes should be allowed to become members seems not to have been much of an issue. How many women would fight for the right to wear a top hat, tailed coat and parade through the streets with a baton aloft? Not many, seems to be the general consensus.
The society heads off claims of chauvinism by inviting a distinguished selection of the brightest and the best female speakers. That tradition continued this year with Liz Grant in her role as provost reflecting on the year's highlights and the way ahead while Sheriff principal for Tayside, Central and Fife Marysia Lewis gave an entertaining account of her journey through the legal profession.
Personally, the dinner has become my own annual tradition, dusting down a dinner suit so old that it could have belonged to a founding member of the high constables.
I have attended as a guest of the society for more than 20 years. Always a Wednesday, always December, the convivial gathering comes round with the regularity of the passing seasons.
Some might question whether the society is an obsolete anachronism or a mainstay of community life. The answer is probably a bit of both and none the worse for that.