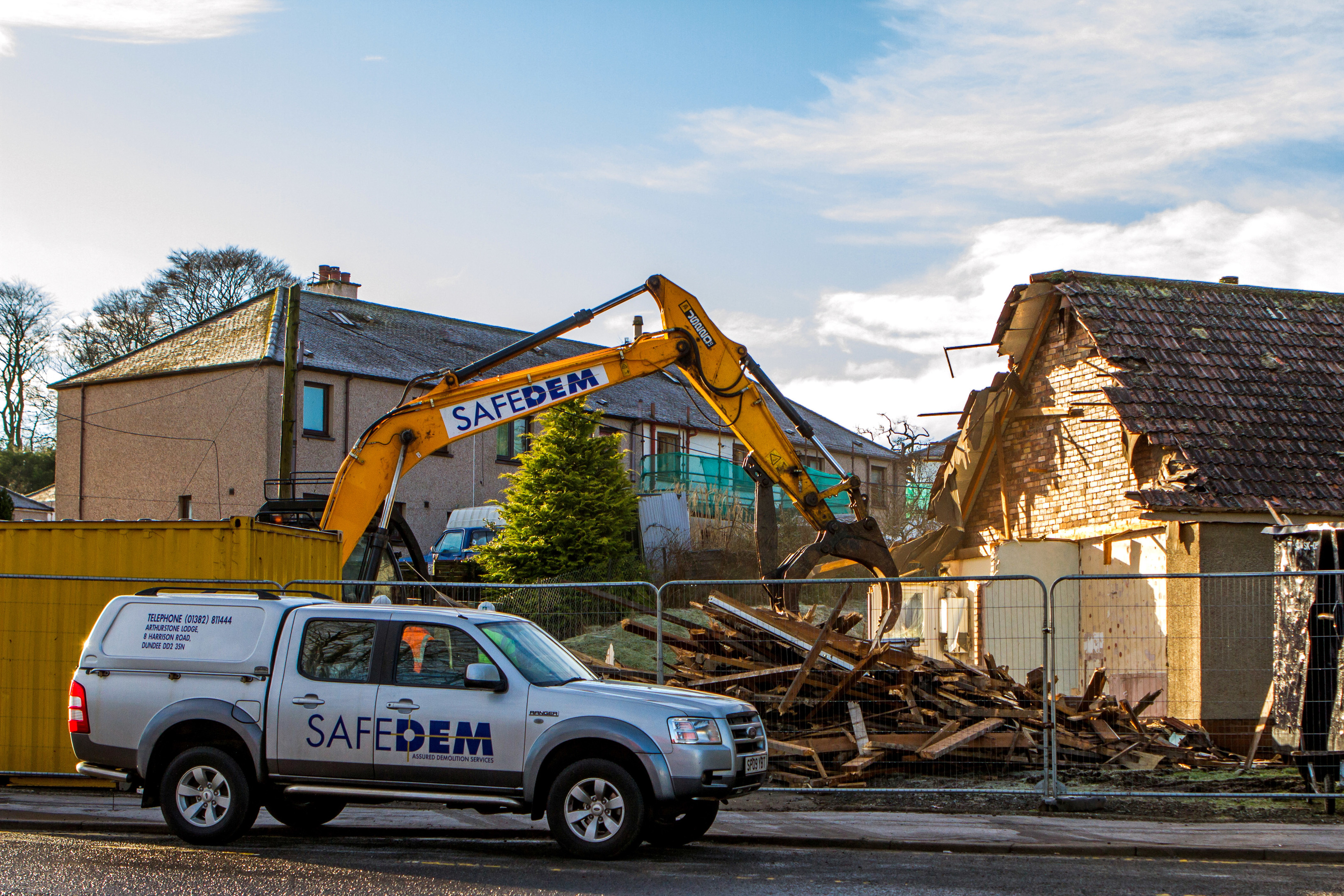 New council housing could soon take shape in heart of Perth's Craigie area as the council comes to grips with an area of prime but contaminated land.
The site on Glenearn Road was cleared in February after it was discovered the existing bungalow properties were structurally unsound.
Specialist teams have been on site to deal with "non-hazardous deposits" in the ground, which relate to previous disposal of waste materials.
Once complete, Perth and Kinross Council aims to create two blocks of flats, with the hope that work may begin as early as March.
For almost a quarter of a century, ground settlement and subsidence had led to a running repair bill for the local authority, afflicting homes on the site with all manner of cracks.
The issues were perhaps not surprising as a check of the city's historical records detail a mixed history for the land.
It was a former quarry, from which building materials for the region were once sourced, and had also been used by the city as a landfill site. In fact, it may also once have served as a mine.
Those complicating factors – together with the presence of waste material – led experts to finally decide that the homes must go.
That news came as a devastating blow to residents who, despite the woes caused by subsidence, loved the homes and bemoaned the loss of a rare community spirit, built up over many years.
In October 2014 they spoke of their desire to stay and see the homes underpinned to protect them from damage.
Perth and Kinross Council, however, was forced to conclude that option was neither practical nor financially viable and that demolition was the only way to deal with the combination of subsidence and contamination.
Wrecking balls moved in on February 20 2016, with local councillors expressing hopes that the new properties to be created in their wake would enhance the area.
Work to make the site ready for new development has been a lengthy process, but a council spokeswoman said construction could soon begin.
She said: "Work is currently ongoing on Glenearn Road to deal with the contaminated land issues in question.
"Once these works are complete the Council will be moving forward with the planned new build council housing project to create two blocks of four flats comprising one and two bed properties.
"It is anticipated the construction works would begin in March 2017 once the contaminated land has been cleared and piling works have been carried out."