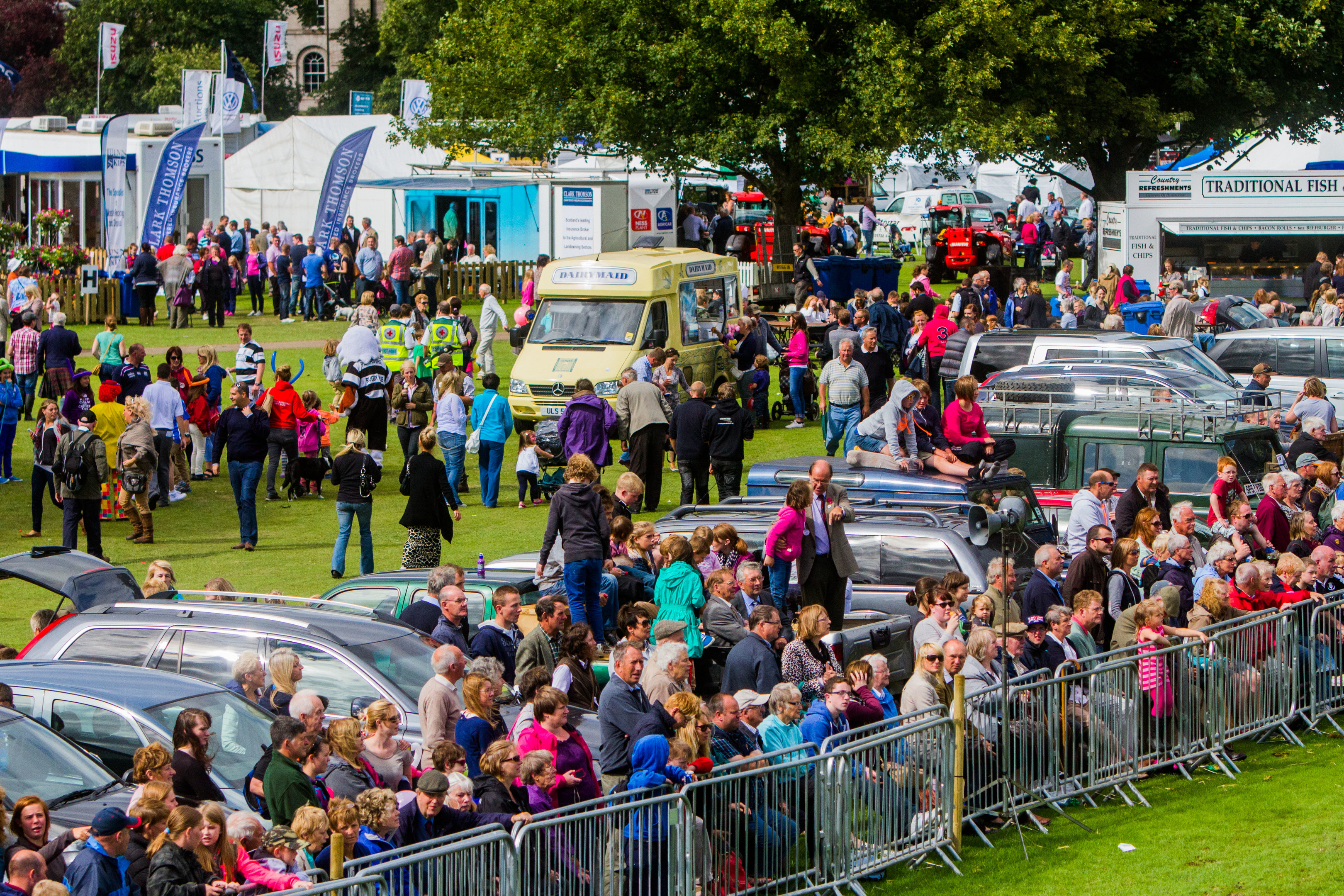 Event organisers could be made to pay a £5,000 bond if they want to stage their shows in Perthshire.
The new demand is being considered by Perth and Kinross Council after previous events left sites damaged, leading to costly restoration work.
But councillors have raised concerns that the up-front payment may discourage some organisations to set up in the area.
The security bond is part of a new package of proposed charges which will be put forward at this year's council budget next month.
A proposed increase in charges for using council-owned football pitches has also raised concerns, with suggestions it could force some local clubs to fold.
Members of the environment committee were told that the £5K bond would be repaid to operators if they maintained the ground to an acceptable standard.
Council officer Bruce Reekie said: "The bond will be up to £5,000 and if there is no damage to the actual ground, then the money will be returned.
"It is very much geared towards larger events such as the Perth Show and Highland games."
He said: "The reason for this is that in the past we have had event organisers who have not returned the ground to a suitable standard."
Councillor Grant Laing said: "Are there any reservations that this might put events off coming to Perth given this financial burden being imposed on them?"
Referring to the council claiming a quarter of all car park costs from such events, he added: "The bond of £5,000 and the 25% for parking appear to be fine, but if they lose the bond that ends up being a double take from the council."
Councillor Kate Howie added: "I really do think that the committee of bigger organised events might see the bond and the 25% share as not fair."
Charges for using council-operated football pitches could rise by between 2-3%.
For example, fees for 11-a-side hire for adults per season could go from £435 to £450.
Councillor Callum Gillies said: "Having spoken to some of the local clubs, I am a bit concerned that these rises could make the difference between clubs continuing or having to disband.
"That would be unfortunate because we are trying very hard to increase activities for our young people and get them out of the house."
He said: "I just feel that this could tip some clubs over the edge."
Mr Reekie said options would be available for clubs to pay in instalments.