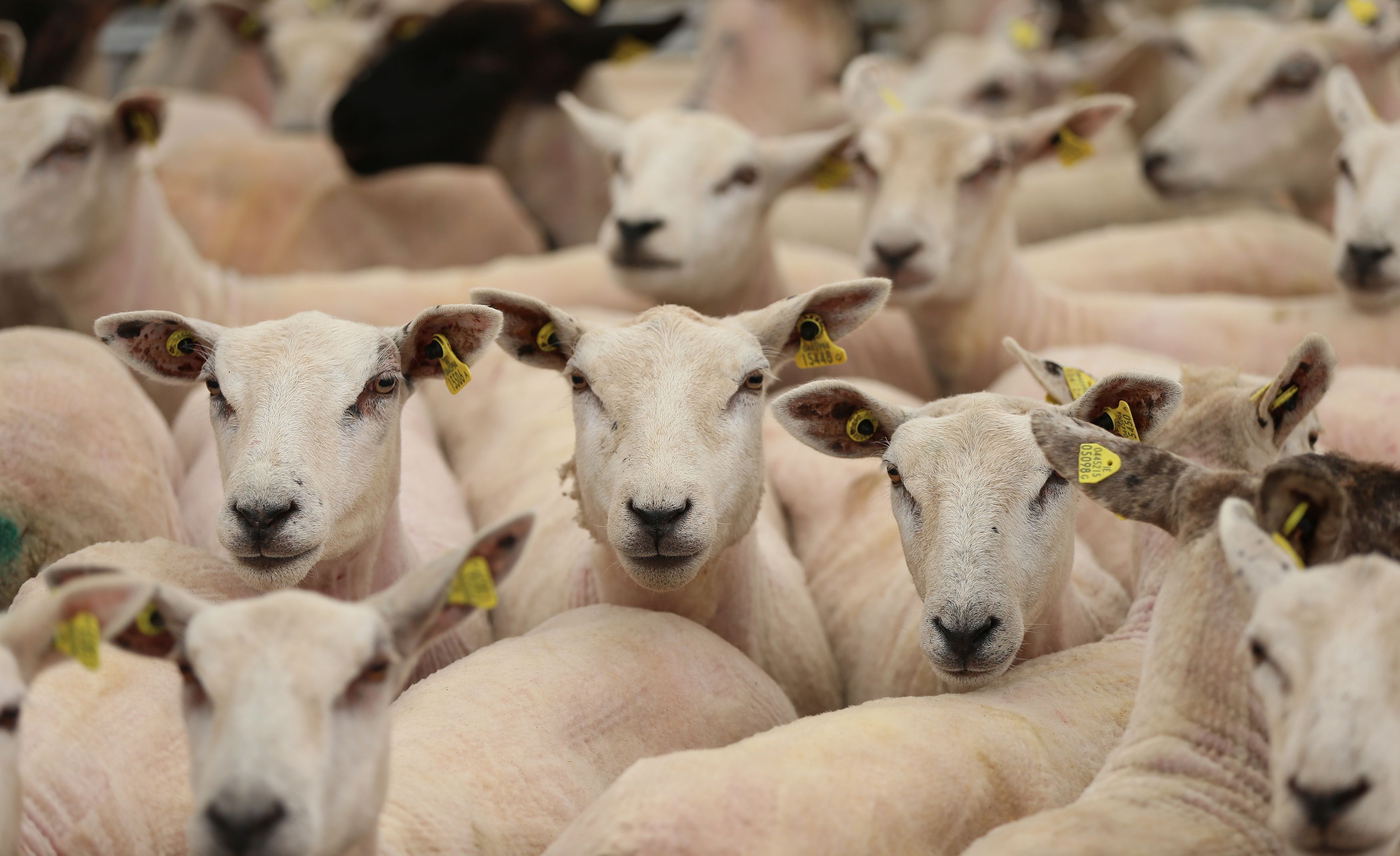 Sheep have been killed in what police have described as a "livestock worrying" incident at a farm in Kinross-shire.
Dogs are believed to have spooked the flock at Vane Farm, near Balado, over the weekend. Two Beltex rams died as a result, Police Scotland said.
Investigators have appealed for witnesses to the incident, which happened sometime between 8am on Friday and 2pm the following day.
The appeal follows the launch of a new campaign by the Scottish Partnerhship Against Rural Crime. The drive aims to raise awareness amongst dog owners about the devastating effects of livestock worrying.
It has been set-up in partnership with police chiefs, Scottish Natural Heritage, NFUS, Scottish Land and Estates and the Kennel Club.
Dog owners who live or walk their pets in the countryside are urged to act responsibly and keep their pets under control.
Results from a similar campaign last year showed that two-thirds of all reported crime involved a dog which was either local to the area or allowed to roam free, or had escaped from a house or garden.
A dog attacking, chasing or even being at large in a field where sheep are kept can lead to significant injury and often leads to the animals being killed or destroyed.
Police Scotland said such attacks have a financial and emotional impact on the farmer and can cause "immense suffering" to the livestock.
Inspector Jane Donaldson, Scotland's rural crime coordinator, said: "The worrying of livestock can have devastating consequences for farm animals and has an obvious financial and emotional impact on farmers and their businesses."
The campaign is being launched to coincide with the spring lambing period.
"The vast majority of livestock worrying incidents involve sheep and can occur when a dog attacks, chases or in the case of sheep, is at large – ie. not on a lead or otherwise under close control – in a field where livestock is kept.
"The devastating effect of a dog attack are evident and cannot be understated, but significant damage can also be caused by a dog simply being present in a field.
"Pregnant ewes can abort their lambs or lambs can be separated from their mothers, causing distress and in some cases malnutrition."
She said: "The advice to dog owners who live in rural areas or anyone walking and exercising their dogs in the countryside is to ensure they are under control at all times and avoid going into fields where livestock is grazing.
"We are encouraging farmers and landowners to engage with dog walkers and to put signs up on gateways and on key roads and paths, alerting them to the presence of sheep and lambs in their fields."
An earlier version of this story stated four sheep had been killed. It has been corrected in light of new information from Police Scotland.