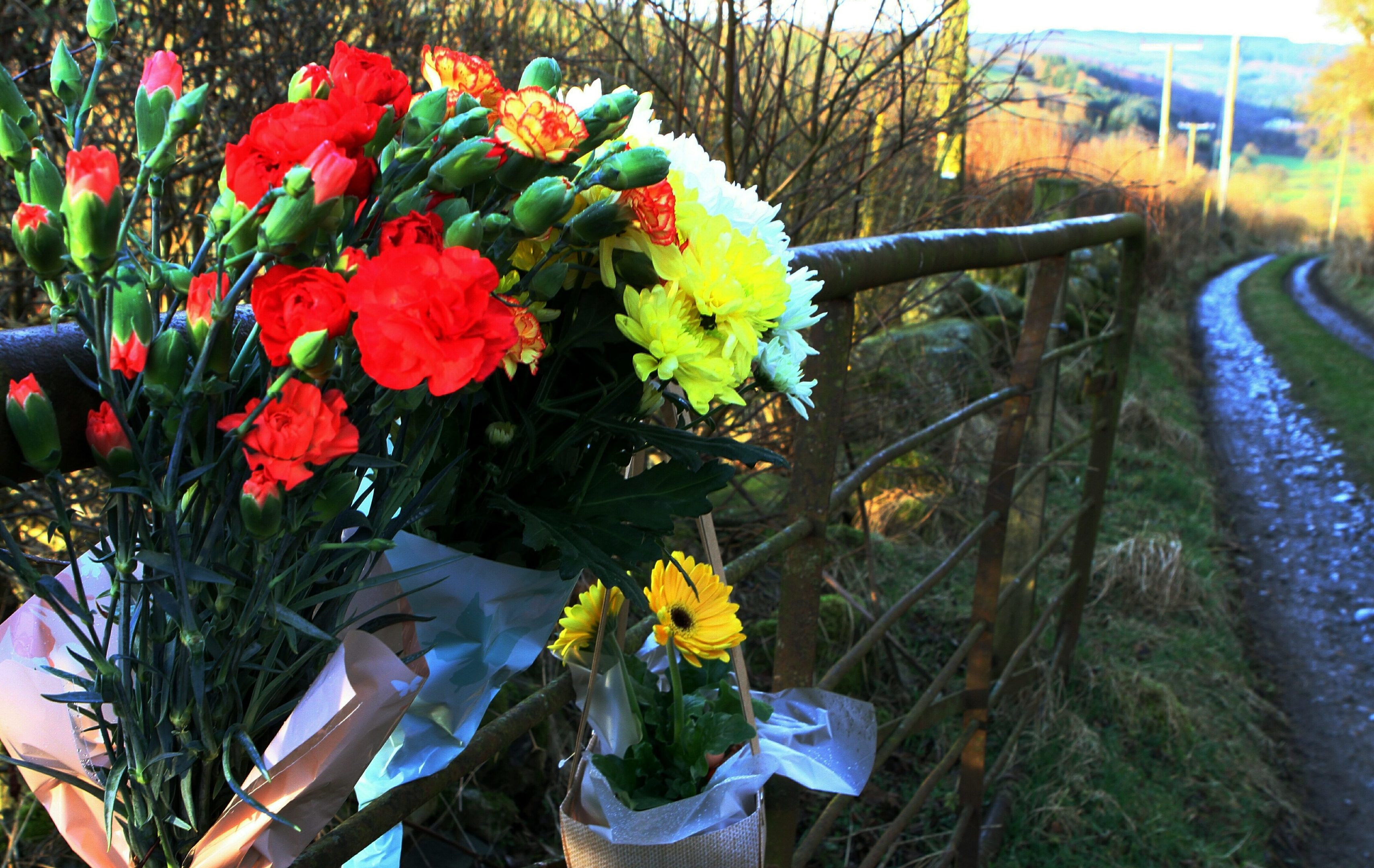 The Perthshire river which claimed the life of a two-year-old boy was flowing faster than normal due to recent melting snow, according to the local councillor.
Bob Ellis, who represents Blairgowrie and the Glens, said the death of Jacob McIntyre on Sunday in the River Ericht near Bridge of Cally had devastated the close-knit community.
"Everyone knows each other, it is a great farming community," he said on a visit to the scene.
"It is very, very sad and the whole community will be behind the family at this time."
The youngster's parents, Alasdair, 51, and mother Lesley Anderson, 25, are understood to be staying with family.
Mr Ellis said that the weather conditions would have added to the difficulties faced by the emergency services who were alerted after the boy was reported missed from a house in the Milton of Drimmie area at around 11.15am, with the child located just over an hour later.
"The River Ericht is a fast river," said Mr Ellis. "There are lots of small rivers feeding into the Ericht and with the snow melt we have had over the last four or five days it will have led to a rise in water levels."
Helen Brawn, who runs the nearest Post Office in Bridge of Cally, said: "The whole village has been taken aback by this tragedy.
"People are very upset – it could have been anyone's child.
"Sad news always goes round faster than good news and the whole community is thinking of the family at this time."
There was no sign of the child's family at their home and it wasn't known if they were being comforted elsewhere.
Bunches of flowers and a Peppa Pig cuddly toy had been left by local people as a mark of respect.
This is a truly tragic event
MSP John Swinney said of the tragedy: "This is devastating news and my heart goes out to everyone involved.
"This is a truly tragic, heart-breaking event but I hope that family and close friends are able to find some peace at this desperately sad time.
"I would also like to pay tribute to the work of the emergency services who attended the scene, and quickly undertook the challenging rescue and recovery operation."
MP Pete Wishart also thanked the emergency services adding: "The loss of life at any age is a very painful experience for any family, but to lose a young child in such a tragic chain of events must be the worst pain imaginable for any parent.
"I extend my deepest sympathy to the family at this very difficult time."