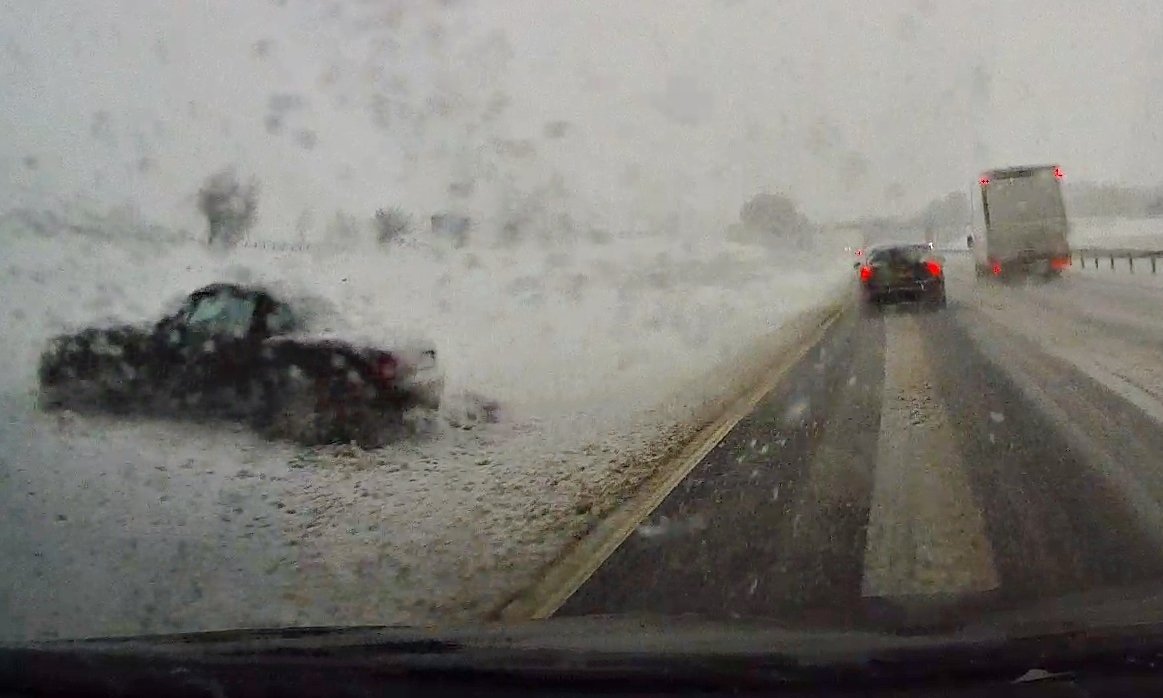 Living in Edinburgh, I make the 86-mile round trip to Perth five days a week, 46 weeks of the year – but this morning was one of the worst commutes I have had in more than four years as a Courier reporter.
In the city a thin layer of sleety snow covered my car but gave no hint of what lay just a short distance up the road.
The change was quite dramatic – at around Halbeath on the M90 the road turned from dull grey to white within a few seconds.
As I wound my way northwards the traffic speed fluctuated between 20mph and 40mph, with the outside lane unusable for most of the journey – though that did not prevent some more foolhardy drivers from trying.
Despite a number of cars having clearly skidded off the road – with one poor motorist losing his bumper at Kinross – some motorists drove as though it were a sunny day in July, darting up the white outside lane and leaving me in fear that they would skid into the other cars on the road.
Thankfully after Glenfarg the snow subsided a bit, with the remaining miles slightly less of a white-knuckle ride.
For more on Storm Doris, click here.