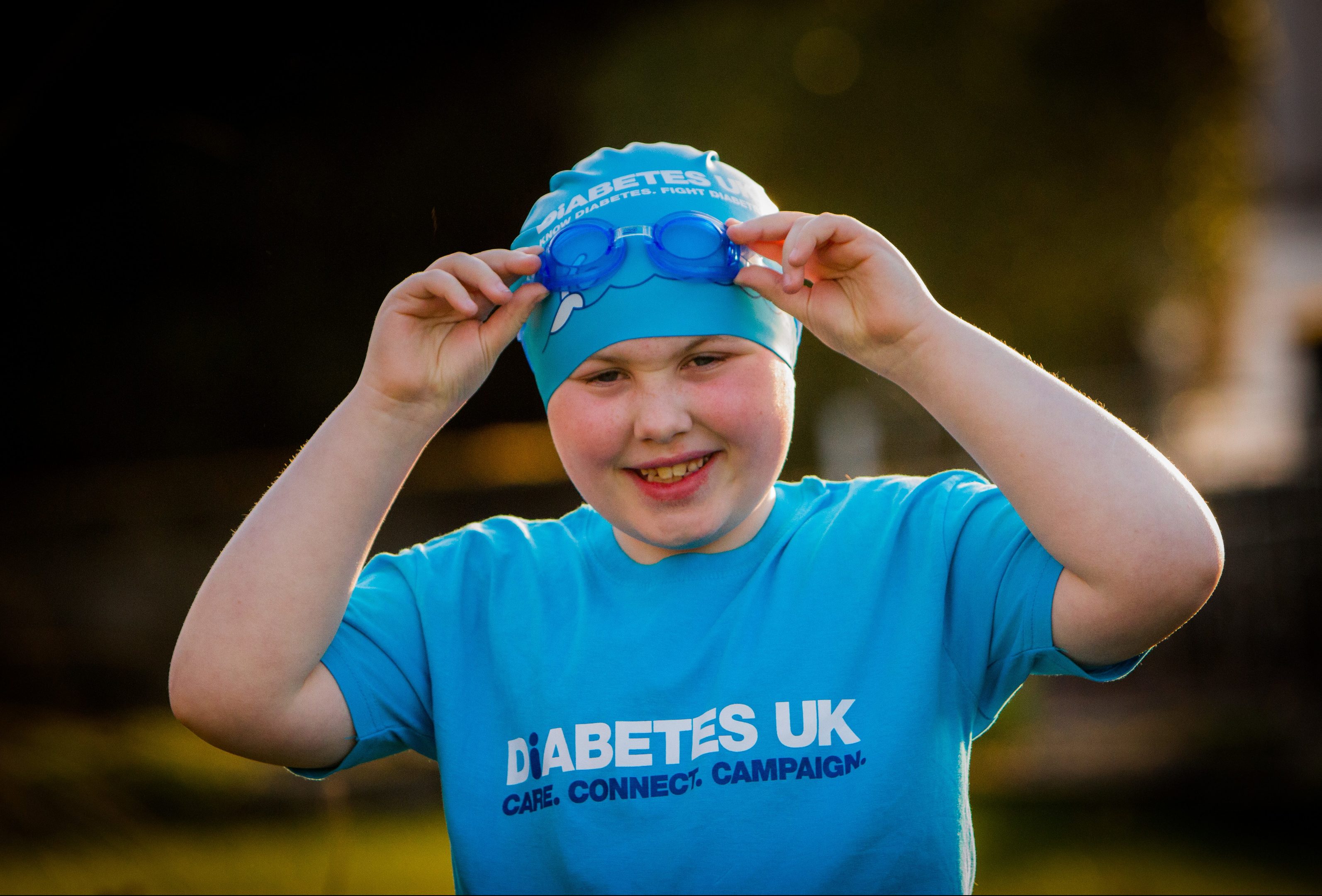 A Perth schoolboy is taking the plunge to help fight a potentially deadly disease.
Jamie Thomson has roped in seven friends to swim the equivalent of the English Channel in aid of charity, after being diagnosed with type 1 diabetes two years ago.
The nine-year-old, who goes to Oakbank Primary School in Perth, is undertaking the Swim22 challenge in aid of Diabetes UK.
The group, which is made up for friends Aaron McPhee, Euan Richardson, Jack Alan, Ben Lackie, Max Carling-Steer, Chloe Bloice and Natalia Rennie, have until May 22 to complete the challenge. Also taking part is Jamie's sister Abbie and his swimming coach Scott Graham.
Jamie said: "I really like swimming and when I saw Swim22 on the Diabetes UK website I just wanted to put a team together because I knew my friends would want to do it too.
"I am just trying to help the researchers and other people with diabetes."
Jamie's mum Amanda said he was determined to help find a cure for the condition, which requires sufferers to inject themselves with insulin daily.
She said: "Jamie was diagnosed with type 1 diabetes and we are trying to embrace this as much as we can. We are keeping a positive spin because the doors and windows are open, not closed, for him to live his life.
"Jamie is trying his hardest to raise as much money as he can to help the scientists find a cure.
"He was in the Diabetes UK website and read up on Swim22 and said: 'Mum, I really want to do this.' You don't want to curb their enthusiasm but I thought how could you possibly swim 22 miles?"
Jamie has previously held events to raise money for the charity.
Amanda said: "The idea has kind of grown arms and legs.
"Last year Jamie's dream was a coffee morning and it turned into a Christmas fair. This year when he saw it on the website he said it would only be the first thing he will do this year – he is going to do more fundraising after.
"He put on his JustGiving page that he wants to raise £500, but personally I think he can get more than that when last year's Christmas fair took in £1,000."
The group will swim their final length together at Perth Leisure Pool on May 21, with their pool entry fee also being donated to the fund.
To donate, visit www.justgiving.com/JamieThomsonSwim22.