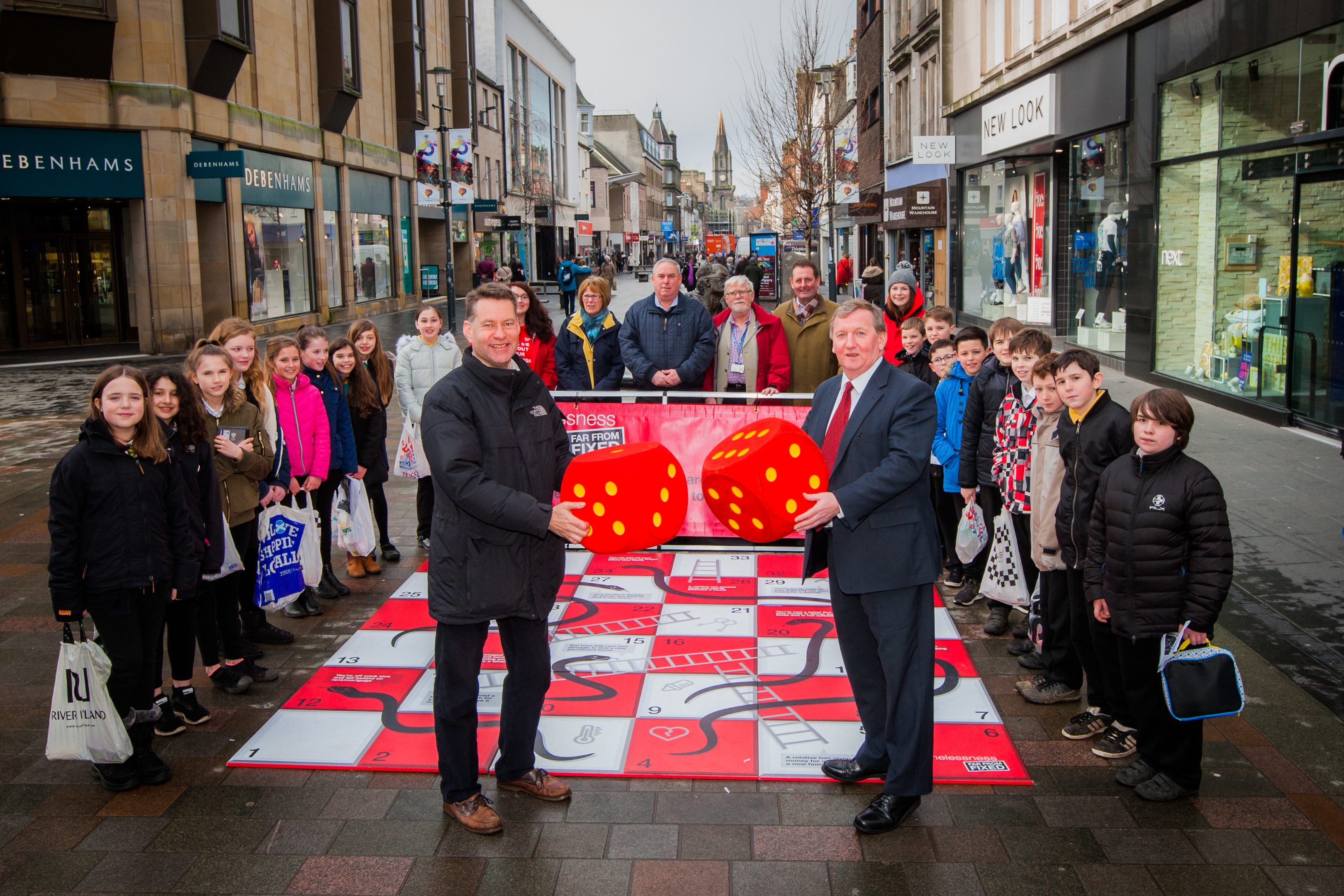 Crisis care has been offered to almost 600 "homeless" children in Tayside and Fife in just six months.
The shocking figure comes despite significant efforts by councils to tackle the root causes of homelessness.
During the same period last year, councils across the two regions were approached by 2,670 households seeking help with homelessness.
The charity Shelter says the figures are illustrative of "Scotland's shame", with more than 30,000 households seeking help nationally during 2016.
Charity bosses visited Perth this month as part of a national campaign to focus attention on the issue and encourage the Scottish Government to take greater action.
Speaking in the wake of a day of action in Perth by her charity, Shelter Scotland's deputy director, Alison Watson, said: "It is frankly a disgrace that homelessness still exists in Scotland today.
"Last year in Scotland nearly 30,000 households became homeless and more than 65,000 households approached their local authority for help with housing.
"It's shameful that each year there are thousands of people sleeping rough on our streets, that there are thousands more hidden homeless people sofa surfing with friends and that tomorrow morning more than 5,700 children in Scotland will wake up in temporary accommodation without a permanent home of their own."
In just six months of last year, 417 households approached Perth and Kinross Council for help with homelessness and 54 children were living in temporary accommodation.
Within Dundee, there were 648 applications from families and 140 children in temporary accommodation, while in Angus there were 358 families seeking help and 22 youngsters in the council's care.
The numbers were even greater within the larger geographical area overseen by Fife Council, with 1247 applications for help and 354 children in temporary homes.
A further 519 families and 217 children sought assistance in Aberdeenshire.
A spokeswoman for Perth and Kinross Council said: "The council takes a very proactive approach to homelessness and focuses on intervening early to support people.
"We offer a comprehensive housing options service to more than 2,000 people every year, providing information, advice and assistance to access affordable and sustainable housing.
"We currently have the lowest ever number of individuals and families who are homeless and waiting for permanent accommodation and have also significantly reduced the average time people wait for permanent housing.
"At the moment we have the lowest ever number of homeless people in temporary accommodation.
"Within the current year, we have been particularly successful in preventing families and single young people becoming homeless through targeted prevention work and as a result, the number of homeless presentations from these groups has reduced."
Perth and Kinross Council said significant efforts had been made to find sustainable accommodation for people who present as homeless.
In the past it and many other local authorities have been forced to resort to housing people in expensive temporary accommodation, such as bed and breakfasts.
"Through our Home First initiative, the council is helping people who experience homelessness to move straight into secure and sustainable accommodation, avoiding the instability and uncertainty of living in temporary accommodation.
"Individuals and families who experience homelessness in Perth and Kinross also benefit from a Support Service recently rated as 'Excellent' by the Care Inspectorate."