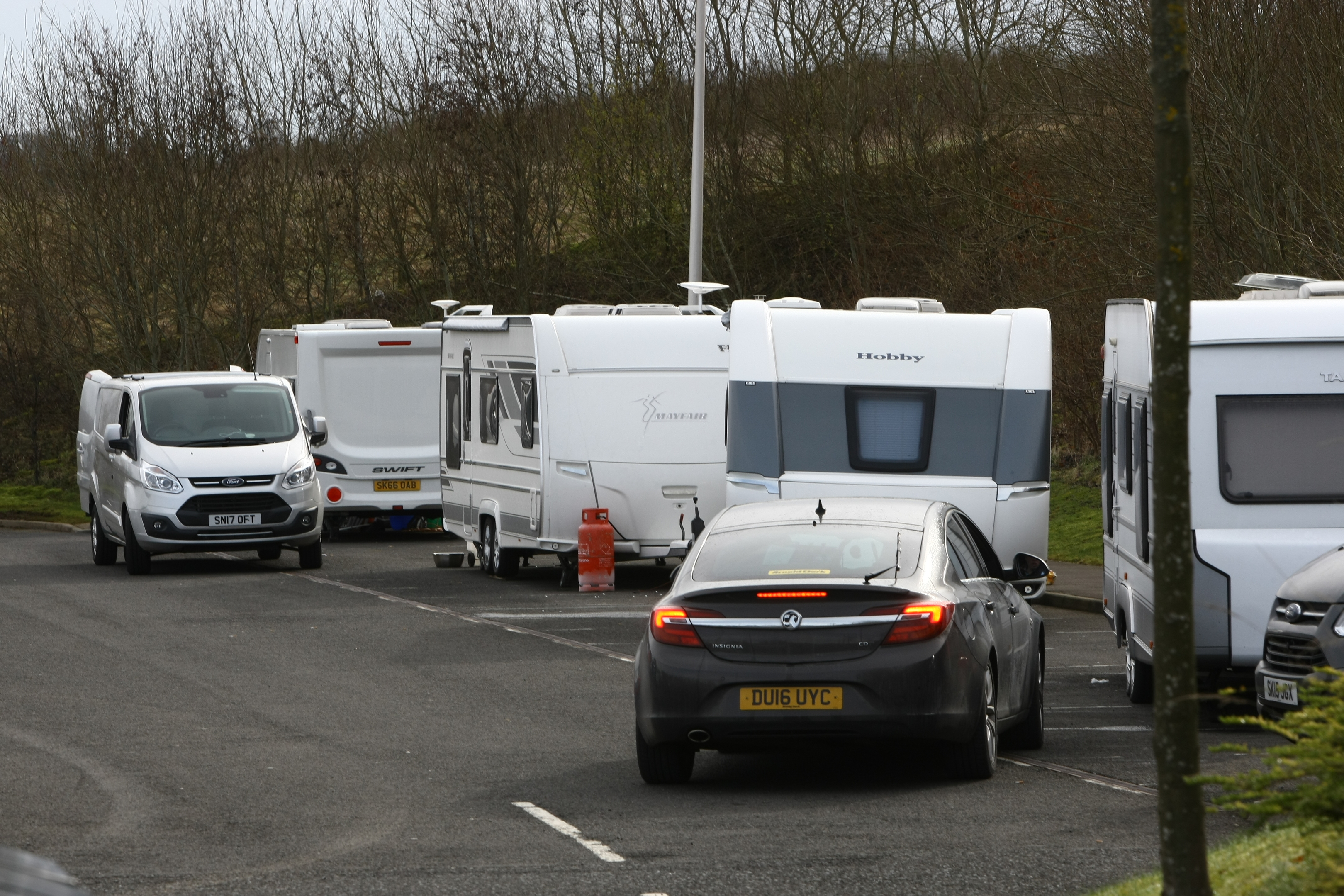 Travellers have taken over dozens of parking spaces by pitching their caravans at a Perth car park.
Seven luxury mobile homes and several transit vans have made camp at the Park and Ride facility at Broxden.
The group arrived at the site on Tuesday night and told council officers they will be staying until Thursday evening. If they remain past that time then Perth and Kinross Council will take steps to evict them.
The encampment rendered a large section of the facility out of bounds, with the caravans parked at 90 degrees to the marked spaces, and several motorists could be seen scrabbling to find a parking space in the remainder of the tightly-packed car park.
Power cables were run across the tarmac, linking several of the caravans, and Calor gas containers could be seen on the ground next to at least one of them.
Local councillor Willie Wilson, whose ward covers the Park and Ride, said the encampment was "inappropriate" at a time when Perth and Kinross Council is trying to encourage commuters to use the Park and Ride facility.
"This is happening on a fairly regular basis now," he said.  "The occupation of the site is not authorised and I will be asking the council to see what measures can be taken to help prevent further instances from occurring in the future.
"The occupation of such a large section of the car park deprives motorists using the Park and Ride Facility of a big chunk of parking space and this is completely unacceptable.
"I have asked officers of the council to visit the site and take appropriate action to deal with the inappropriate parking by travellers."
A spokeswoman for Perth and Kinross Council said: "The gypsy travellers set up camp in Broxden Park & Ride facility last night, Tuesday March 21. Perth and Kinross Council's Parking operations team is continuing to monitor the situation.
"The community has advised that they will be leaving tomorrow evening, Thursday March 23. If they fail to leave Notices to Quit will be served by the council."