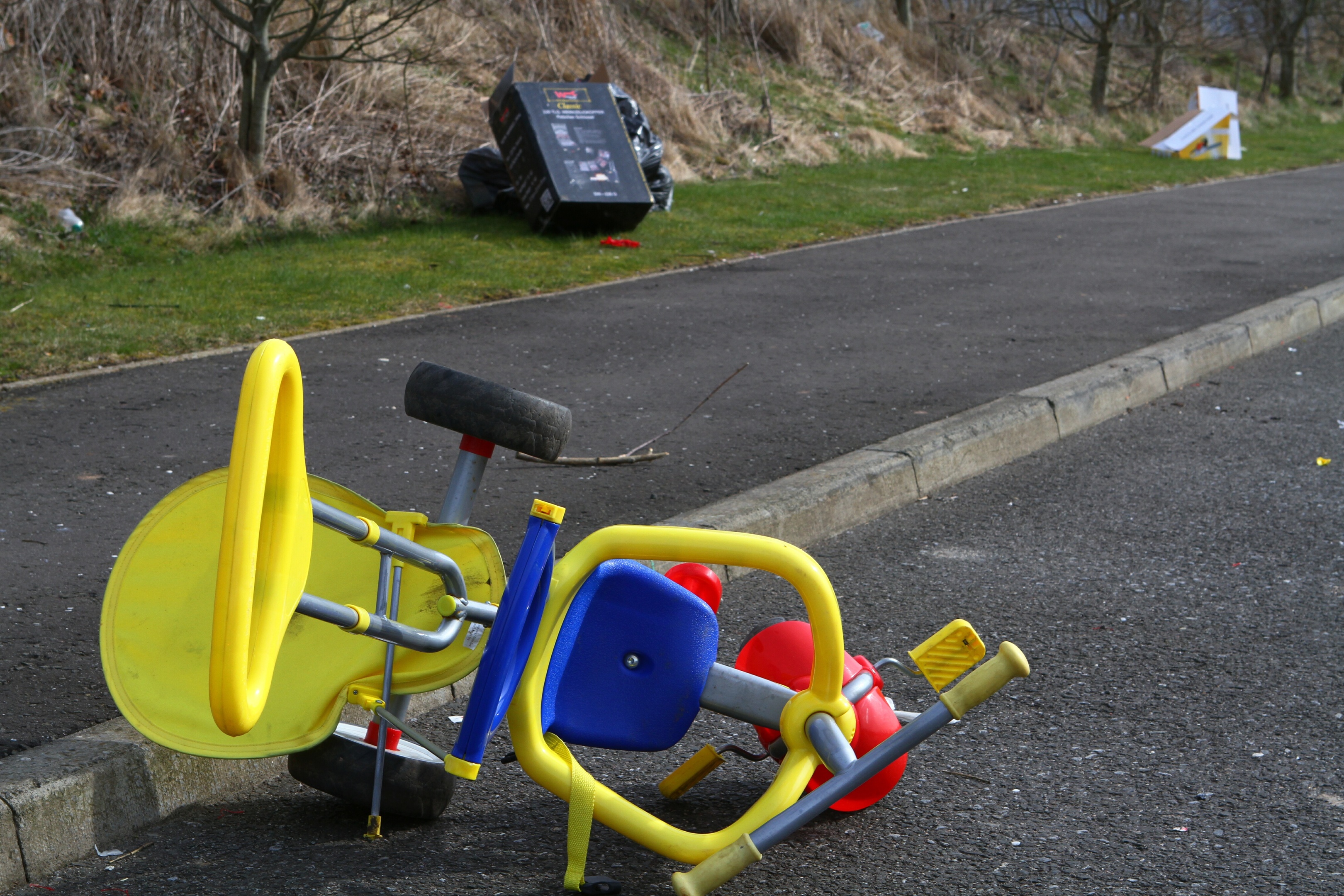 Travellers have been accused of adding "insult to injury" by leaving a Perth car park strewn with rubbish.
Eight caravans pitched camp at the park and ride facility at Broxden on Tuesday, taking over around 40 car parking spaces.
Perth and Kinross Council allowed the group to stay provided they left as promised by Thursday night.
Although the group had moved on by that time, they left multiple bags of rubbish, a calor gas bottle and a broken child's toy littering the tarmac, despite a recycling area being a few metres away from their camp.
Local councillor Willie Wilson has already vowed to try and find ways to prevent travellers from returning to the site.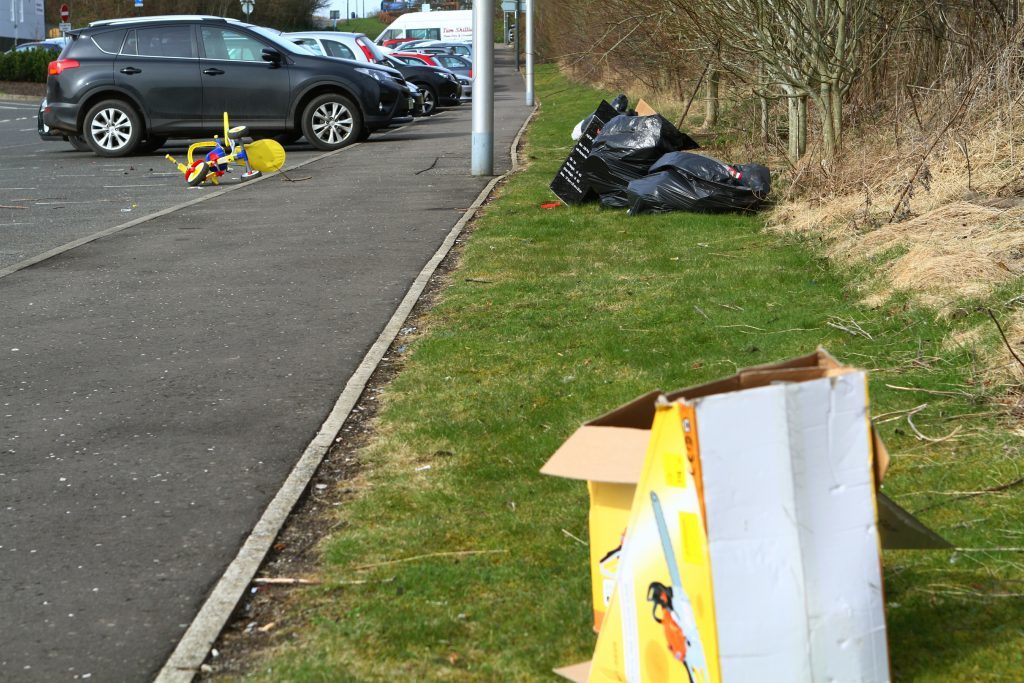 He said: "Council staff moved quickly to deal with the matter and I am grateful for that. It is very annoying the site is left in a mess – the site should be treated with more respect.
"Leaving rubbish behind for many people adds insult to injury and does little to help travelling people be accepted by the wider community.
A spokesperson for Perth and Kinross Council said: "We can confirm that the group of gypsy travellers who set up camp at Broxden Park and Ride earlier in the week have now moved on.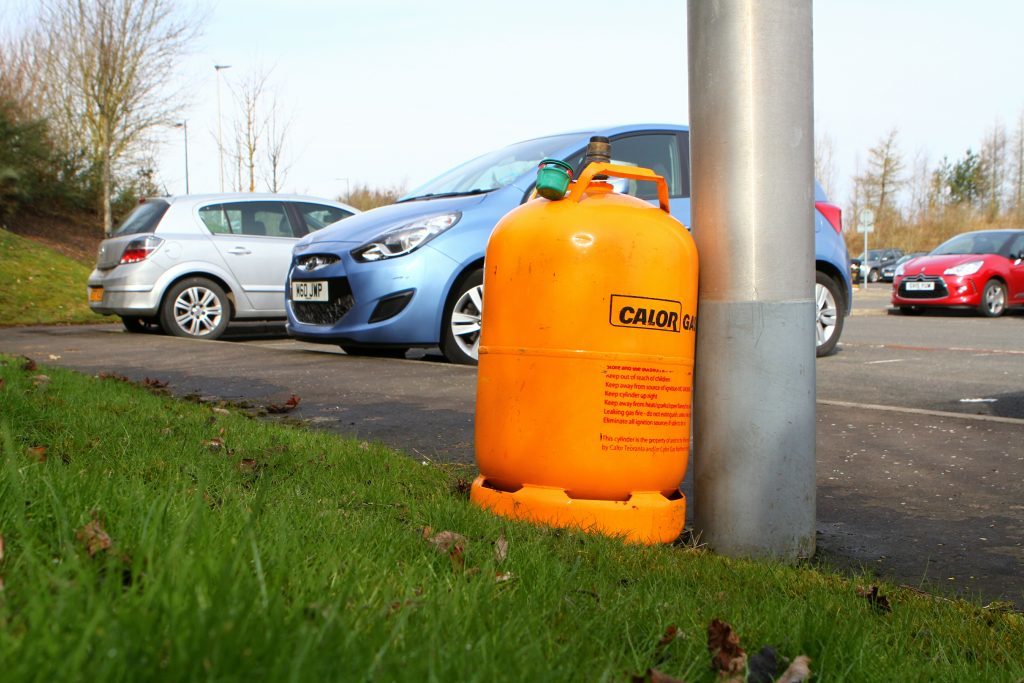 "There was a small amount of mainly bagged litter left behind, and we have arranged for this to be uplifted."
Meanwhile travellers have pitched up at Ballinluig just days after they were evicted from the playing fields, though it is unclear if it is the same group from Broxden.
One local resident, who did not want to be identified, said locals were forced to clear up used nappies following their initial exodus.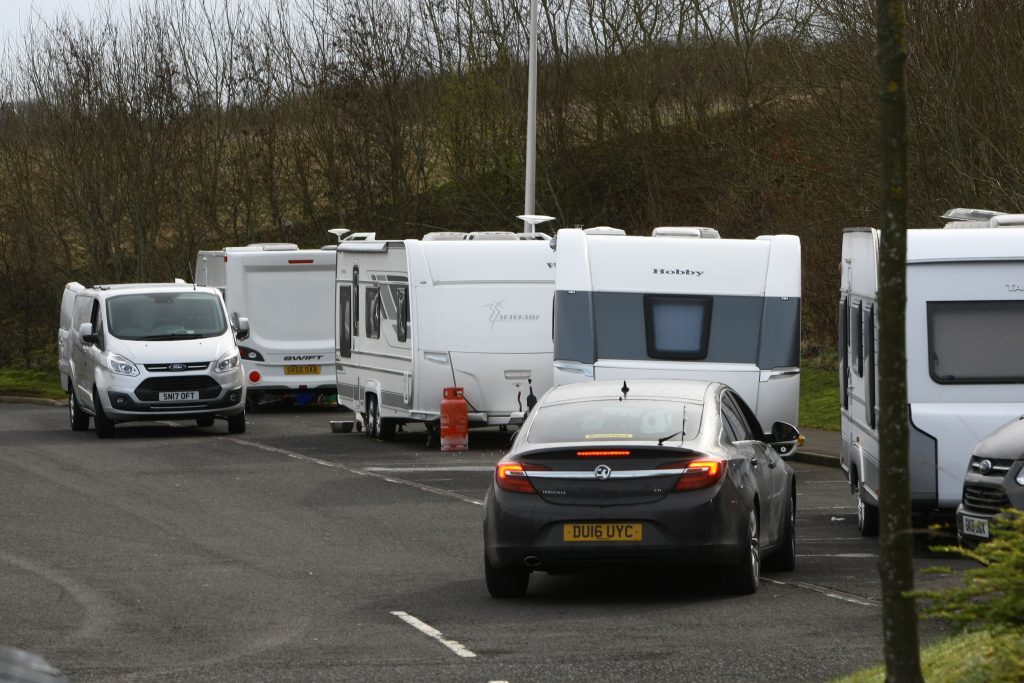 She said: "They had to get out last weekend because we had a football match and moved back again last night.
"It took us four hours to clean up their mess, which included dirty nappies, last time.
"We thought out new barrier would be ready but unfortunately it's not – they broke down the other one.
"I know it's our fault because we don't have anything saying 'keep out', but they'd ignore that anyway.
"They shouldn't be allowed to do this."