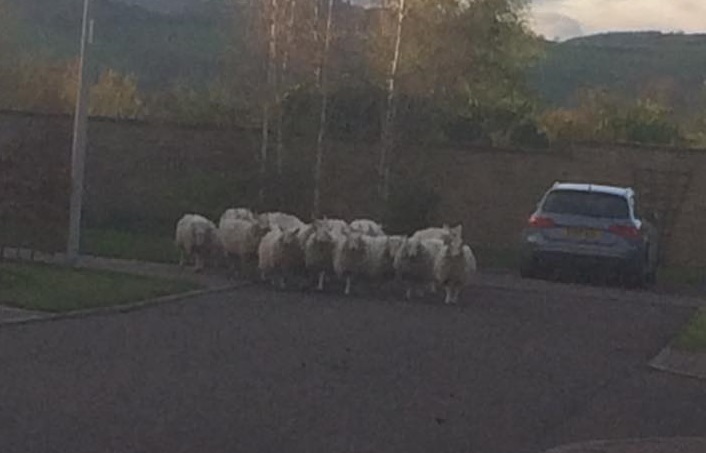 Breakout Perthshire sheep found that the grass was greener on the other side of the fence on Thursday evening.
A small flock escaped their field at Errol and found the spring lawns at The Grange to their liking.
More than a dozen animals were spotted, prompting one observer to suggest that the unexpected guests would cut down on grass-cutting duties for locals.
News of the breakout swiftly spread on social media before their farmer owner turned up to avert a ram-page and completed a ewe-turn for the flock by getting the woolly wanderers back home.