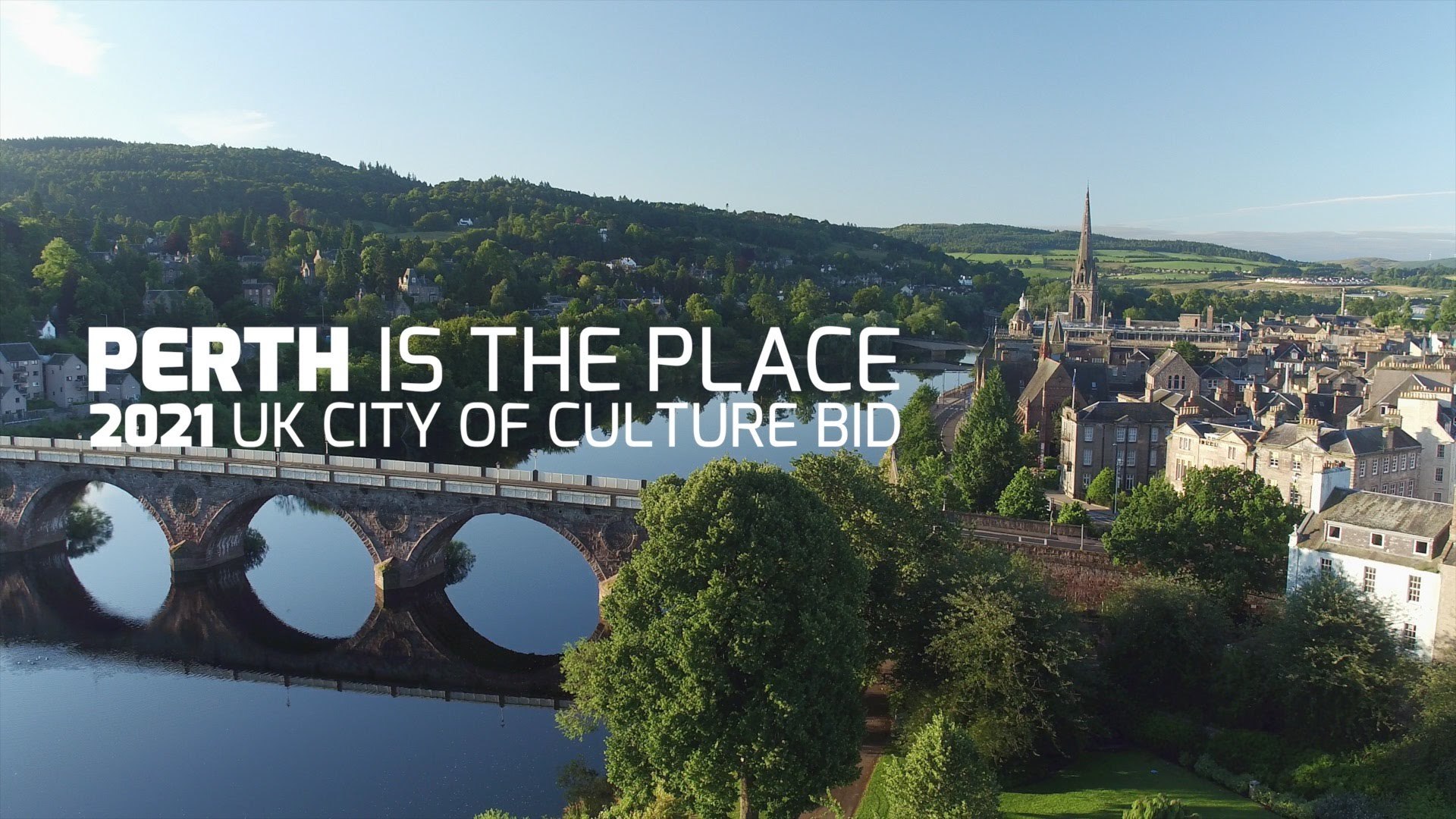 Dragon boat racing, dance and food festivals, pop-up music venues and investment in rundown buildings are just some of the novel ways young people think Perth can improve.
Hundreds of school pupils of all ages have been putting forward their ideas for the city's future in recent months.
All the ideas have been considered by the team developing the Perth 2021 bid and a number have been incorporated into the finished document.
Perth and Kinross Council said more than 2,500 youngsters had taken part in workshops and competitions, with the views helping to hone the vision for Perth 2021.
Some of those ideas submitted as part of the Perth 2021 School Poster Competition will feature on the side of Stagecoach busses.
Pupils praised the quality of Perthshire's scenery, the region's visitor attractions and the quality of amenities within Perth itself but also thought about how the area can improve.
Festivals were a key theme that recurred time and again in the ideas put forward by primary and secondary pupils.
Many felt they would be a great way to improve the vibrancy of the city for local people and a means by which it can attract new visitors.
Older pupils suggested that the city become the stage for music, dance, food and photography festivals.
Younger school children think virtual reality, gaming, flowers, ice skating, football and curling could all make for excellent festivals.
Forgandenny Primary pupils – who won the poster competition – included sketches of medieval re-enactments and dragon boat racing in their submissions.
The pupils who took part also showed their social awareness and compassion by calling upon the council to work to tackle the number of empty and rundown buildings within the city, improve its cleanliness and help its "high number of homeless people".
And they want to see the city's parking issues addressed, more litter bins introduced – particularly around schools – and the city centre made greener through the introduction of more trees and planting.
They are also interested in seeing more to do for people their age such as shows, events, activities, music, together with improved sports facilities, particularly outside of Perth, and a greater variety of shops.
A spokesperson for Perth and Kinross Council said: "All of the comments and ideas collected over the past few months have been read and collated and have helped our team to develop Perth's bid.
"As feedback continues to come in from our schools, these ideas will help us to hone the vision for Perth 2021 as we aim for success in the ongoing bidding process.
"And as the bid process continues we look forward to continuing to work with the young people in and out of schools on developing Perth's cultural scene."