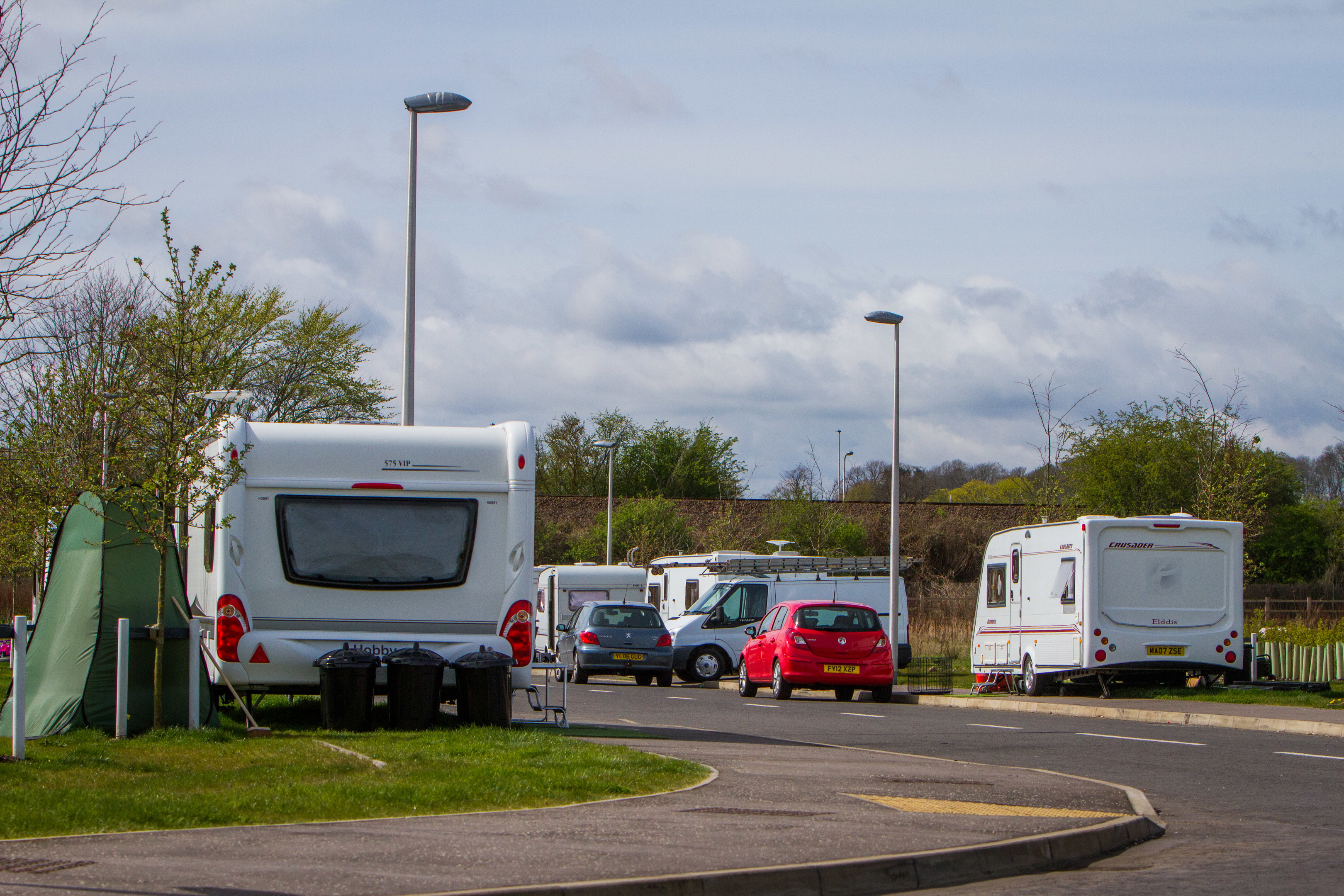 Travellers who pitched up at a prime Perth development site have been granted a small reprieve from immediate eviction.
Perth and Kinross Council moved to evict a caravan community from the city's much heralded Food and Drink Business Park in April.
The local authority prepared to serve notice on the group, ordering them to vacate the site within 24 hours.
But several caravans remain at the site more than two weeks on.
A council spokeswoman said officers had spoken to the community.
"There are four caravans left on site and the travellers have agreed to leave the area within the next fortnight," she said.
Once empty, the council plans to install concrete bollards to prevent further camps moving in.
Just weeks before the travellers' arrival, the council announced that construction work for the specialist Food and Drink Park – the only one of its kind in Scotland- would be completed in July.
The £1.8 million contract to build units on the site was awarded to Forfar-based Andrew Shepherd Construction Ltd. Work started on site in January and is expected to last 25 weeks.
The site will feature four standard business units varying in size. Each will have an option for further expansion and subdivision so that they can be tailored to the specific requirements of any occupier.
The council has confirmed it has abandoned long-standing plans to establish a new dedicated halting site for travellers.
For several years, officers had been search for a suitable site to offer the travelling community an authorised stopping point with access to power and water facilities, while cutting down on illegal camps popping up across the region.
The local authority will instead put the earmarked £46,000 into improving existing camps at Double Dykes, on the western edge of Perth, and Bobbin Mill in private woods at Pitlochry.
The plan for a new site was quietly killed off during private talks late last year.
It is understood the council had trouble finding a community in Perthshire which was willing to have a travellers' site on its doorstep.
Councillor Peter Barrett said: "The council's approach sadly fails to treat the Gypsy Traveller community with proper respect and the issue has been swept under the carpet."