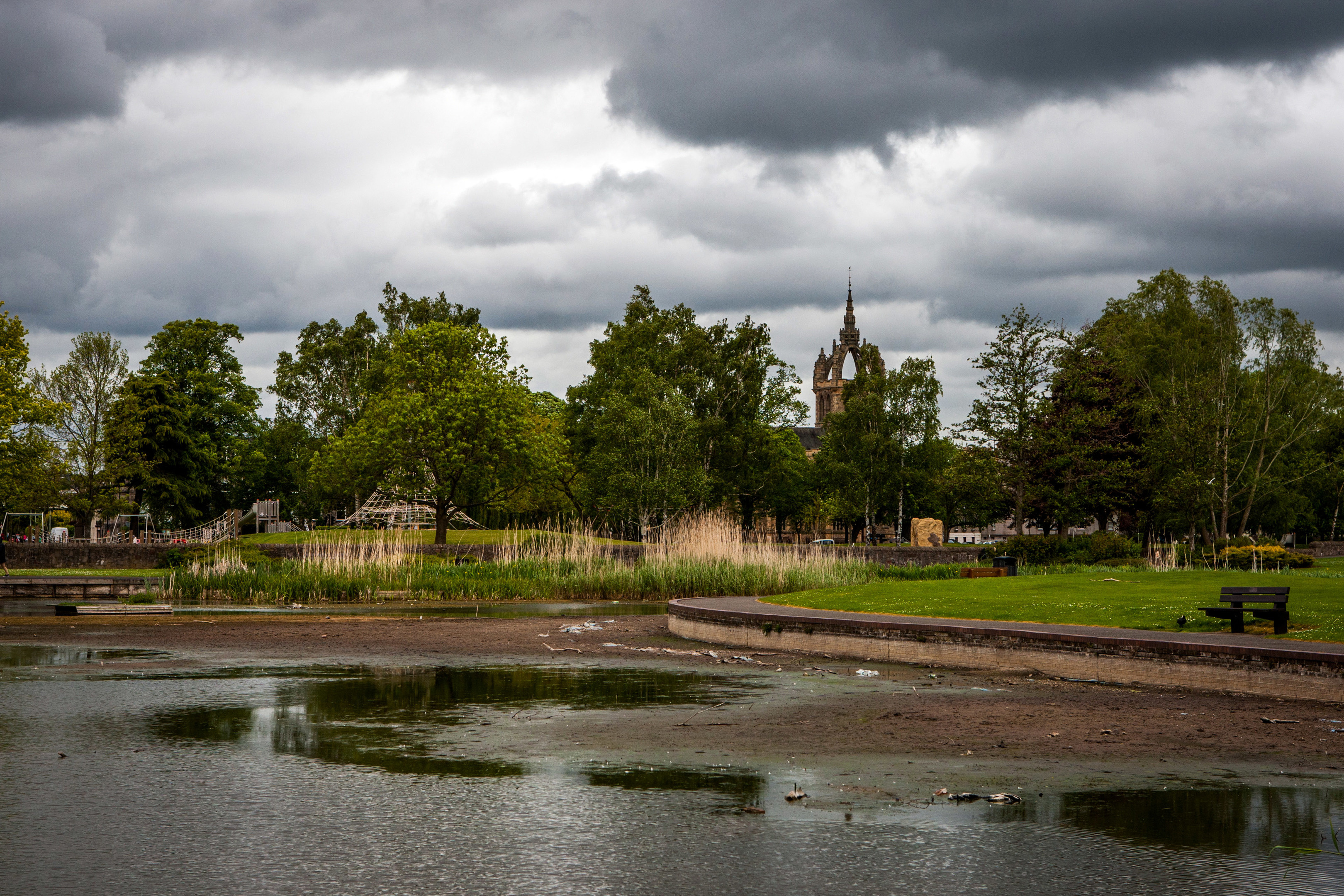 Some of Perth's most popular residents are being forced to live amidst filth thanks to the thoughtless actions of litter-bugs.
Discarded rubbish bags and Buckfast bottles surround the nesting spots of the South Inch swans, who are in the midst of their breeding season.
In recent years, the park's former boating pond has been converted into a biodiversity area where the birds have successfully raised young.
Efforts have also been made to introduce planting that will attract waterfowl to the area – something that has again been successful.
Amidst all the investment, however, some city residents have seen the park as a dumping ground for refuse.
The birds have even faced violence at the hands of missile-throwing yobs who were famously chased-off by a furious pensioner during once incident.
Now regular users of the South Inch have called for an urgent clean-up after becoming aware of the irresponsible actions some visitors to the park.
Perth and Kinross Council said it was aware of the issue and wanted to intervene but was prohibited from doing so until the end of the breeding season.
A spokesman said: "We are aware of the issue regarding litter on the verges at the South Inch in Perth.
"We are currently not able to undertake any clearance work while the swans are on their nest as it would cause serious disturbance to the birds during nesting time.
"As the birds and their nests are protected, they must not be disturbed under any circumstances. After the nesting season, we will find the best way to resolve the matter."
One city resident, who regularly visits the South Inch, said: "It's such a shame to see the swans having to live like this.
"They are nesting surrounded by rubbish, from black bin liners and crisp packets to Buckfast bottles and dog poo bags.
"It is really unpleasant and I'd like to see the council take action as soon as possible to clean up the site.
"I'd also like the people who dump this rubbish here to think again about what they are doing.
"Not only is it unpleasant, the rubbish could do real harm to the birds – which people love to see when they visit the park."