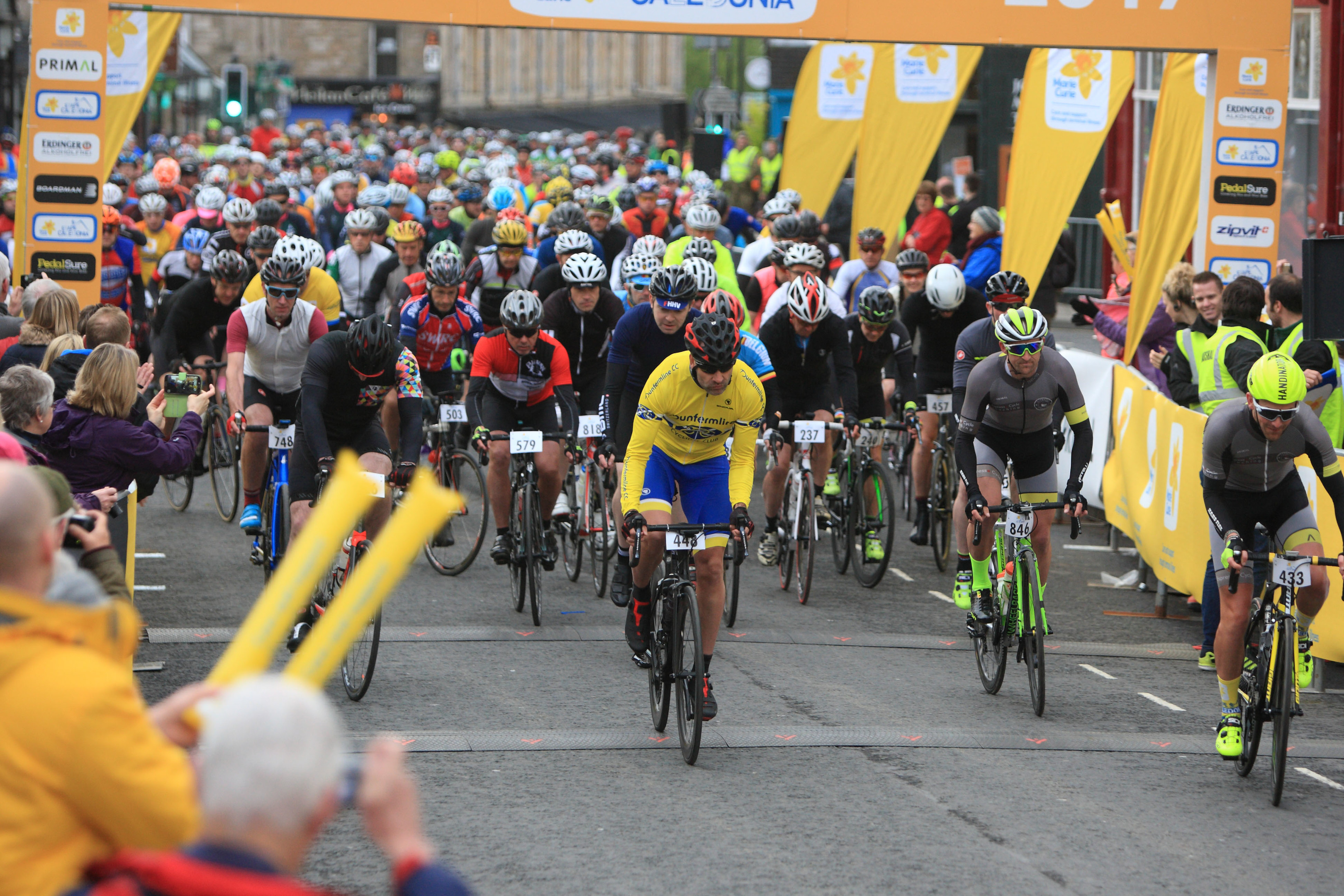 One of Perthshire's biggest sporting events was hailed a great success by participants, their families and local businesses.
The Marie Curie Etape Caledonia took place on Sunday with more than 5,000 hardy cyclists riding 81 miles over closed roads.
Despite having to endure some rain showers, the participants and their families expressed their delight to take part in the eleventh staging of the popular event.
Hundreds of people lined Atholl Road in Pitlochry to firstly cheer the entrants off around 6.30am, and then clap them in as they crossed the finishing line.
Former Olympic gold medallist Chris Boardman kicked off the proceedings at the start of the event.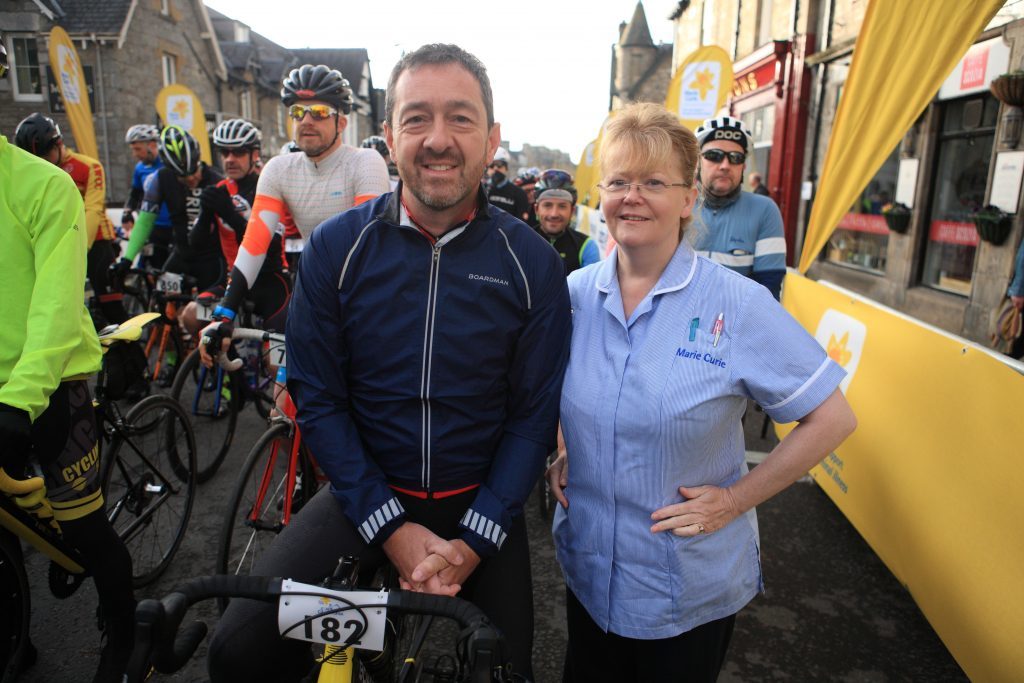 The community feel was exemplified with many children attending along with their parents, all creating a celebratory atmosphere by using bells and clangers.
Cyclist John Simpson, 47, of Shetland, said he "loved" Etape Caledonia and praised the camaraderie among the participants.
"I have taken part four times and it is brilliant," he said.
"It can be pretty tough when you're in one of the groups but everyone enjoys it. It's such a well-run event."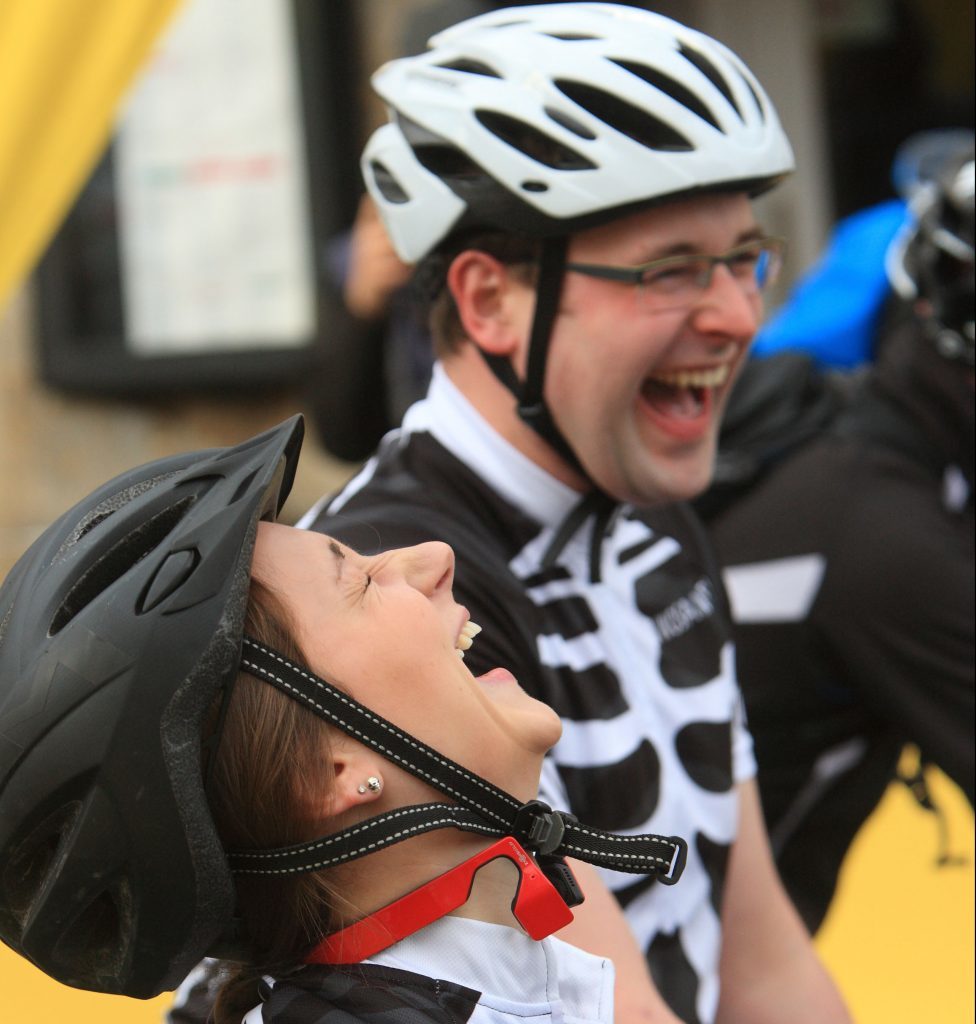 Londoner Tom Huitson, 35, was delighted to return for another Etape.
"This was the fourth time I had taken part and the first time I've managed to finish in less than four hours," he said.
"Everyone gets on well with each other. There's a great spirit among the cyclists."
Watching families were equally pleased to be involved.
Catherine Stevenson, 47, of Dalgety Bay, had travelled up on Friday with her friends and their husbands.
"The ladies are supporting the men this year," she said.
"I've done Etape before and feel it's a fantastic event.
"We're staying locally in two caravans and were all up at 4.45am this morning, with the men getting psyched up for the event."
Liz Brown, 45, also of Dalgety Bay, was cheering on her partner, Neil Fraser, 50, who took part after having a hip operation.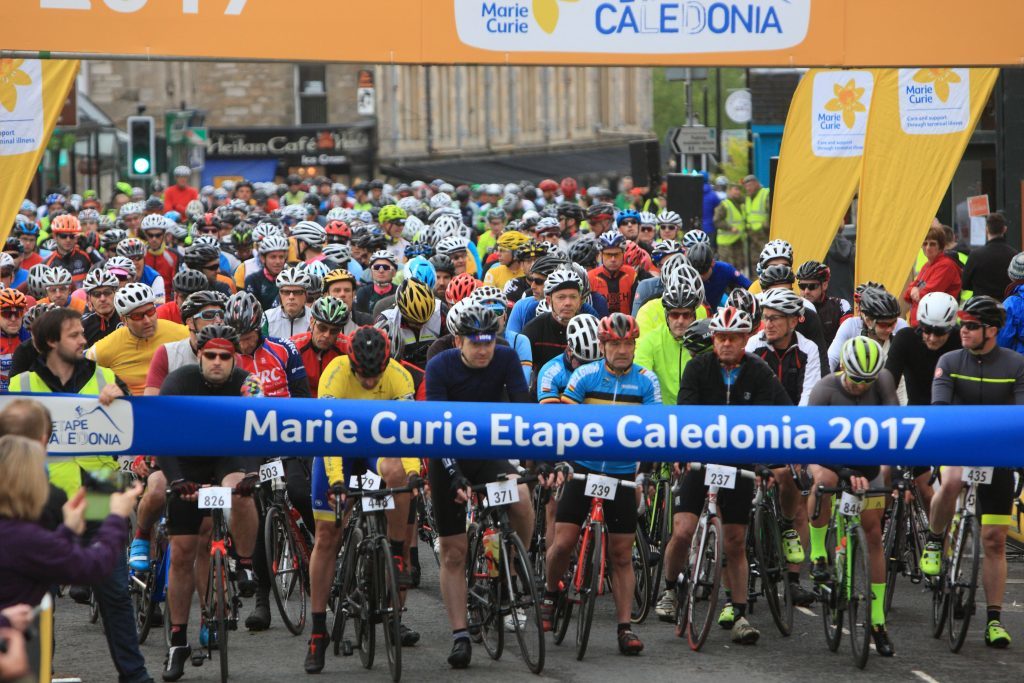 "This will be a real test for Neil after his operation," she commented.
"It's such a good, family event and raises vital money for Marie Curie."
The event also provided a huge economic boost for local businesses and shops. Joanne Mallon, who runs Cargills café in Atholl Road, Pitlochry, said she was hoping the rain would stop in order for her to run an ice cream stall near the finishing line.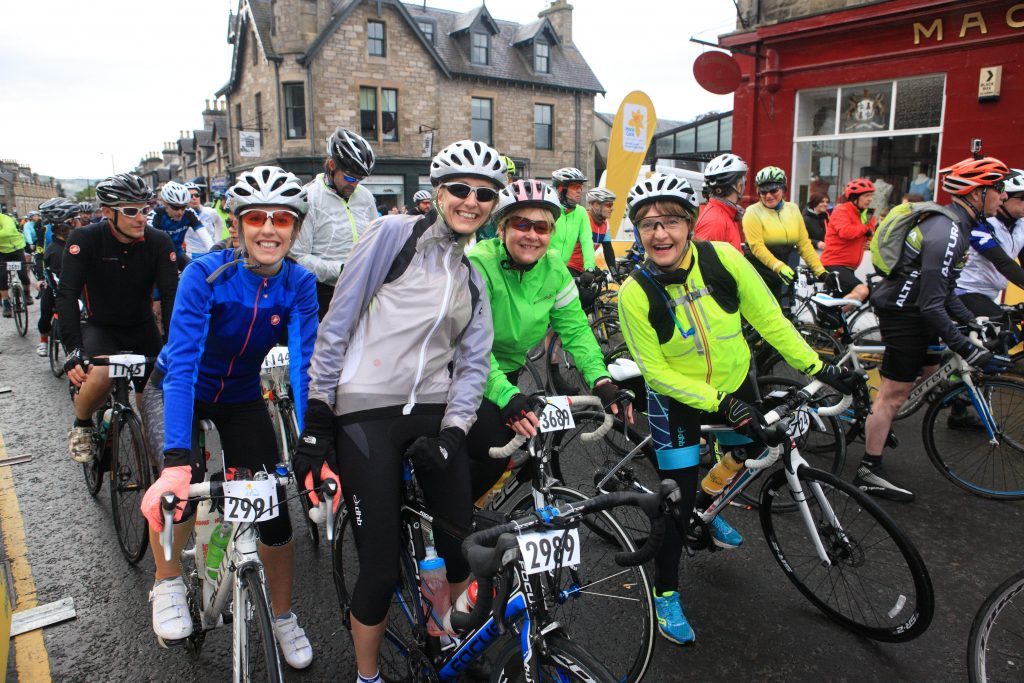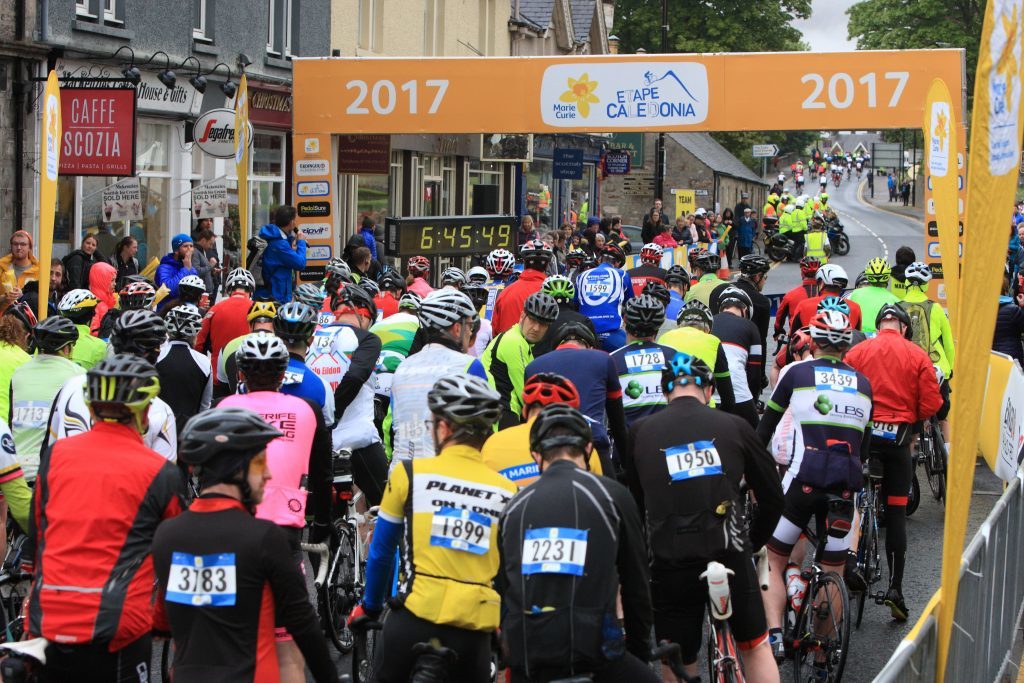 "We were extremely busy in here on Saturday," she said.
"It's a great event and is good for the local economy."
The Etape cycle route took in Loch Tummel, Loch Rannoch and included a steep climb at Schiehallion.
See Monday's Courier for more photos and the full list of results