Inmates at a Perthshire prison are helping train man's best friend to support the daily lives of dementia sufferers, as part of their rehabilitation.
The new dog-training programme at HMP Castle Huntly is a joint collaboration between Paws for Progress, the Dementia Dog Project and the Scottish Prison Service.
The scheme aims to prepare men in custody at the Longforgan site for life back in the outside world through a canine training course, which also equips the dogs for life with people living with dementia.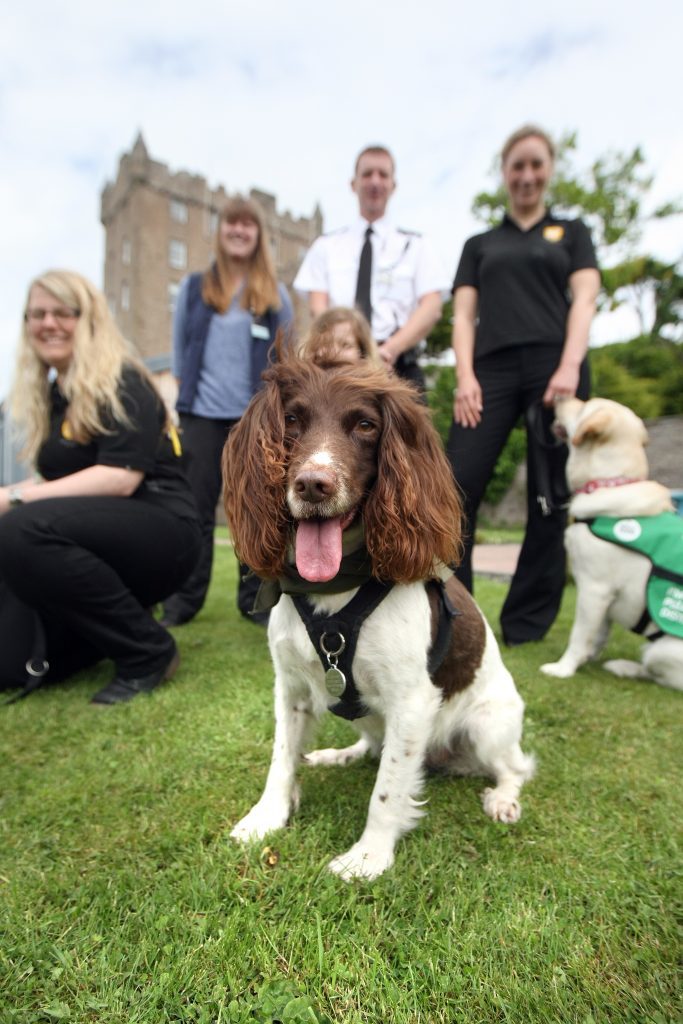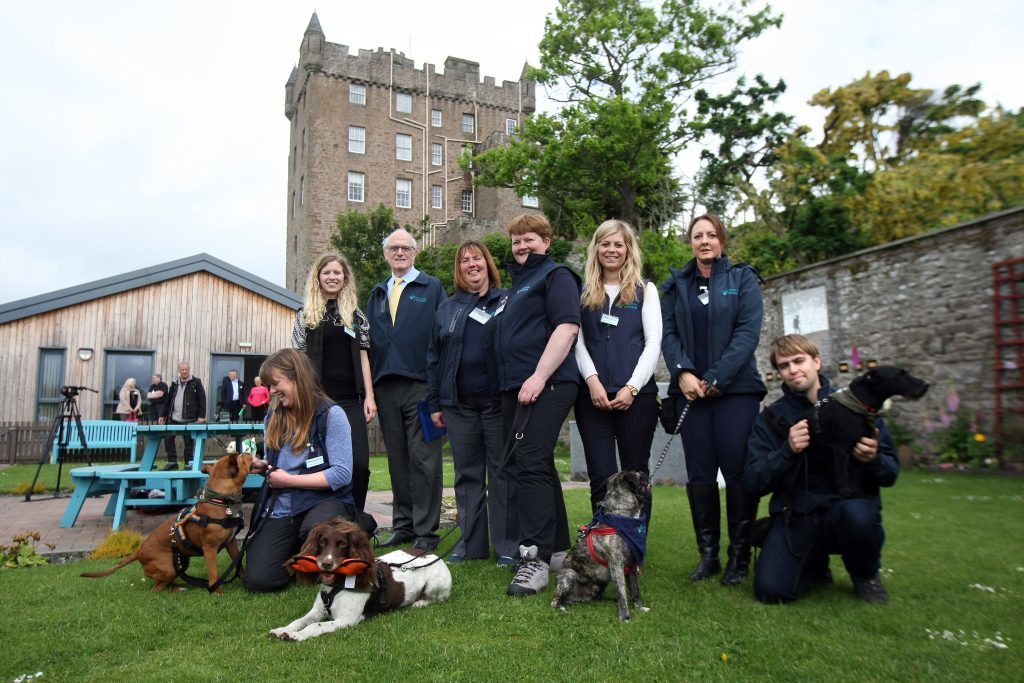 Inmates have now started training dogs to perform key tasks for people with the debilitating condition, from opening doors to even helping remove articles of clothing.
The project was officially launched at HMP Castle Huntly yesterday, with the pooches showing off their incredible skills.
Visiting the prison site yesterday, grandparents Glenys and Ken Will of Arbroath said their dementia dog, Kaspa, had completely changed their lives.
Mr Will, 83, was diagnosed with vascular dementia several years ago and described his life before his four-legged companion as a "dark hole".
Mrs Will, 71, added: "Life was just unbearable. Kaspa's changed our lives around. He brings the mail, he brings the post, the alarm goes off and he brings Ken's medicine pouch.
"Ken also has mini-strokes, they last about 20 minutes. He'll paw at me and I'll know there is something wrong, and he'll just lie on Ken's feet until they pass. He won't move.
"The only way I can describe it is like we had a bracelet, we lost that link, and this is the missing link. Ken's never alone for a second."
Frank Benham's wife, Maureen, also suffered from dementia before she passed away last year.
The 78-year-old, of Marywell, said their dementia dog Oscar had brought about immense improvements in the final years of her life.
He added: "We just fell in love with him right away. My wife, the first thing she lost with dementia was communication skills. She failed to speak to me. Within one week of having the dog I'm in the bedroom (and I said), 'who's she talking to?' She was talking to Oscar.
"If we hadn't had the dog, I think Maureen would have been in a care home at least a year before she did go in. It is a marvellous thing."
Paws for Progress development manager Rebecca Leonardi said the project had "wider community benefits" and would also help those in custody at Castle Huntly seek employment upon release.
She added: "We really focus on developing skills that would be relevant for employment. So in terms of developing communication skills, engaging with different visitors to the scheme, working with the dogs through having to plan tasks and work through targets and goals, working to those achievements with the dogs.
"I think one of the wonderful things about dogs is what a sense of achievement they give you, because whatever you put in, they give you 100 times back."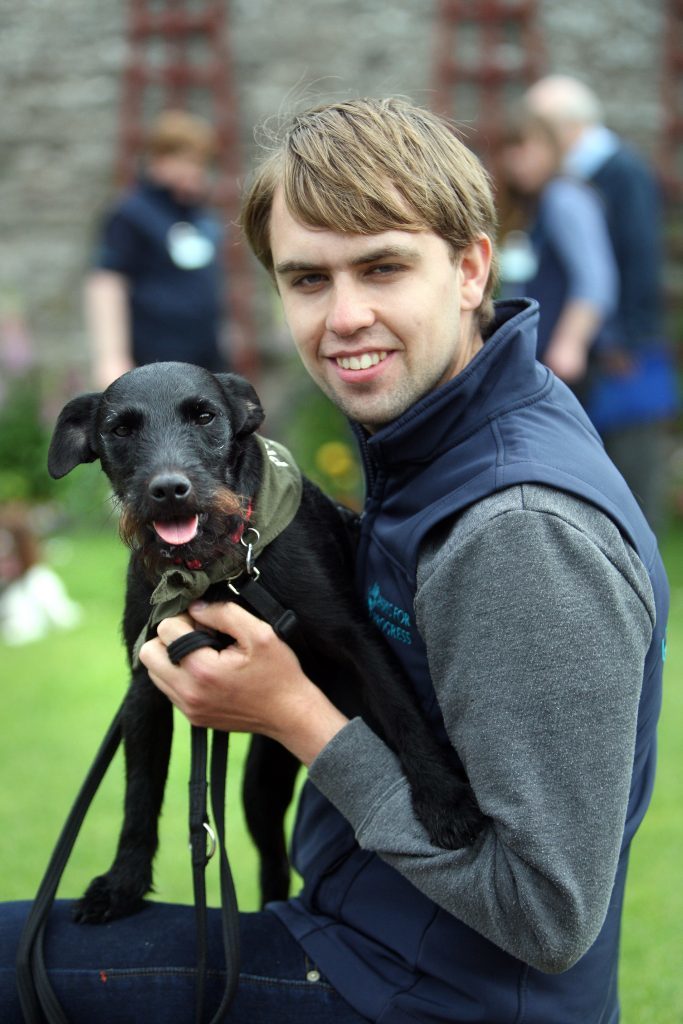 Paws for Progress supporter David McIntyre got involved with the charity several years ago in HMYOI Polmont, where the prison project first got under way.
He said training with and working for the charity had given him focus and convinced him to pursue a career working with animals.
The 23-year-old, from Coatbridge, added: "I first got involved in the course in Polmont during its beginning. I worked with them for about two and a bit years, until I got released, and I've been working with them ever since.
"Personally it gave me a sense of purpose, when I started working with them I wanted to work with animals after that. It's really been at the forefront. It really helps you once you get out."
Mr McIntyre added hearing the stories of how the dementia dogs had transformed the lives of those living with the condition "pulls at the heart strings".
He said: "I really felt a good connection there. It felt human it felt close."