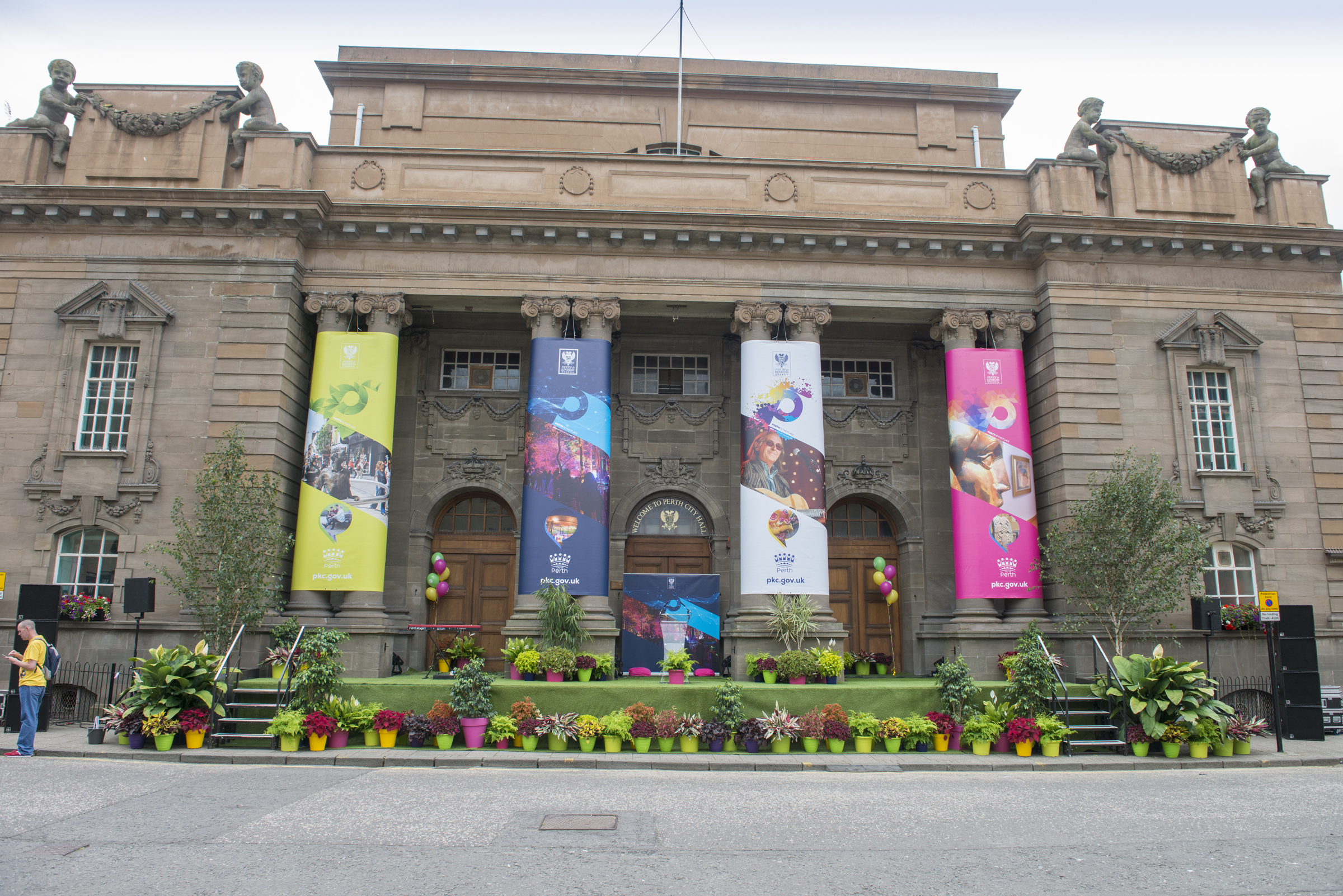 Confusion surrounded the £20 million transformation of Perth City Hall  after one of the project partners appeared to suggest a winning architect had been selected – months ahead of the decision date.
On its website, Hub East Central Scotland declared that Hoskins Architects – one of five firms who have put forward designs – was already a "key appointment".
Council chiefs were swift to claim there was nothing sinister at play and said there had been a simple misunderstanding.
Hoskins have already been announced as architects for the £10 million regeneration of Perth Museum and Art Gallery.
Hub East central Scotland was unavailable for comment but a Perth and Kinross Council spokeswoman confirmed: "The tendering process is ongoing. No decision has been made."
A spokesman for Richard Murphy Architects said he had "no concerns" with the process and accepted there had been "a simple error".
Amidst the confusion, it was announced that BAM Construction will be responsible for delivering the chosen vision for the B-listed building.
Five different proposals have been put forward by some of the UK's top architects and all will go on public display later this month.
Comments will be welcomed, but the final decision will be taken by Culture Perth and Kinross and the council.
Work is expected to begin in 2019, with the project to be delivered by 2021 – when Perth hopes to be UK City of Culture.
More than £30 million is being spent rejuvenating the city's cultural offering, with £10 million being spent on the museum project and £20 million on the hall.
BAM Construction has specialist experience in working on heritage and cultural projects, including Glasgow's Riverside Museum, and is currently building the new V&A Museum of Design in Dundee.
Regional director Bruce Dickson said: "Having already been appointed on the refurbishment of Perth Museum and Art Gallery, we are absolutely delighted to be given the opportunity to work with hub East Central Scotland and Perth and Kinross Council on the city hall.
"It is fair to say that, once completed, these two buildings will transform the city's arts and culture scene while at the same time retaining the links to the city's rich heritage."
Five architects have been shortlisted for the project following an RIAS-led design competition: Austin-Smith Lord, Hoskins Architects, LDN, Mecanoo and Richard Murphy Architects.
Each has been tasked with formulating a scheme to convert the 1914 Grade B-listed building into a world-class visual arts visitor experience capable of stimulating the local economy and attracting visitors from across Scotland, the UK and worldwide.
The reimagined building will create a new 1,500m² flexible exhibition hall that can accommodate displays of differing content and scale.
It will not only be a home to permanent collections of local archaeology and social history, but will also be able to host touring exhibitions.
Perth and Kinross Council and Culture Perth and Kinross officials are pushing for a decision on whether the Stone of Destiny can be relocated to the rejuvenated hall from Edinburgh Castle.
The wider plans include a large learning suite, collections handling area and substantial commercial visitor facilities including a café and retail area.
Perth and Kinross Council's depute chief executive Jim Valentine said: "We're delighted to be working with BAM on this prestigious project.
"Having an experienced and knowledgeable contractor on board will help the transformation of Perth City Hall run smoothly over the coming years.
"This is an exciting stage in the project as we look to finalise the architectural firm which will develop the final designs and the concept of a new cultural attraction really starts to take shape."