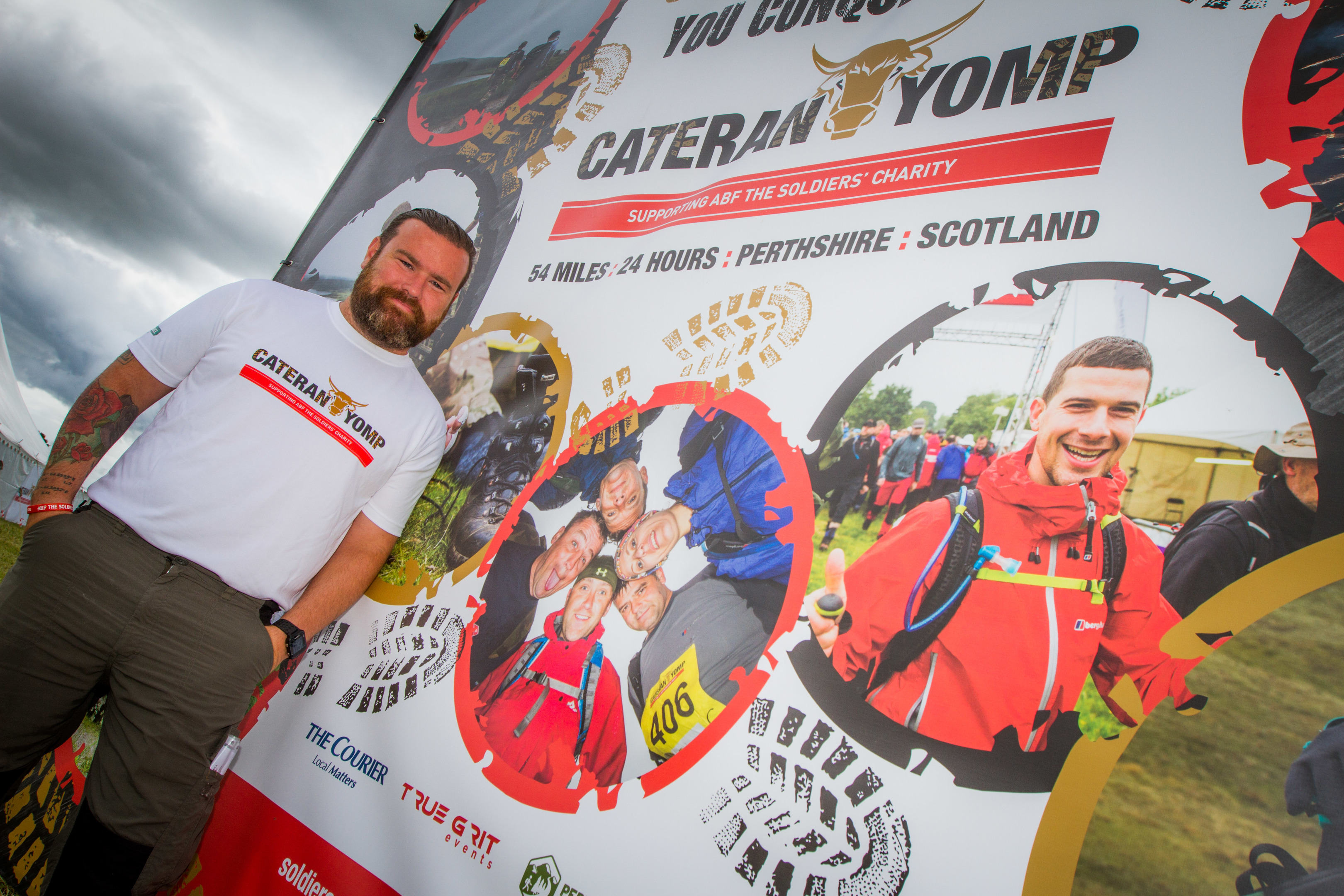 More than 1,100 people set off this morning on what could be one of the biggest challenges of their lives – the Cateran Yomp.
The adventure will see teams starting in Blairgowrie and hiking a breathtaking circular route through Kirkmichael, the Spittal of Glenshee and Kirkton of Glenisla.
Whether they're tackling the epic 54-mile gold route, the 36.5-mile silver alternative, or the 22-mile bronze option, it's going to be tough, physically and mentally.
It's a unique opportunity to experience some of Courier Country's finest scenery while raising vital funds for ABF The Soldiers' Charity.
This year, a record-breaking 1,150 people have signed up for the endurance event, compared with last year's 1,056.
Among the participants include a group of wounded US military services personnel, Danish soldiers and British soldiers from personnel recovery units.
Many have been wounded in the line of duty and carry injuries such as traumatic brain injury, amputations, partial paralysis, blindness and post-traumatic stress disorder.
This year's Yomp ambassador Stewart Harris, 32, will be motivating yompers along the route.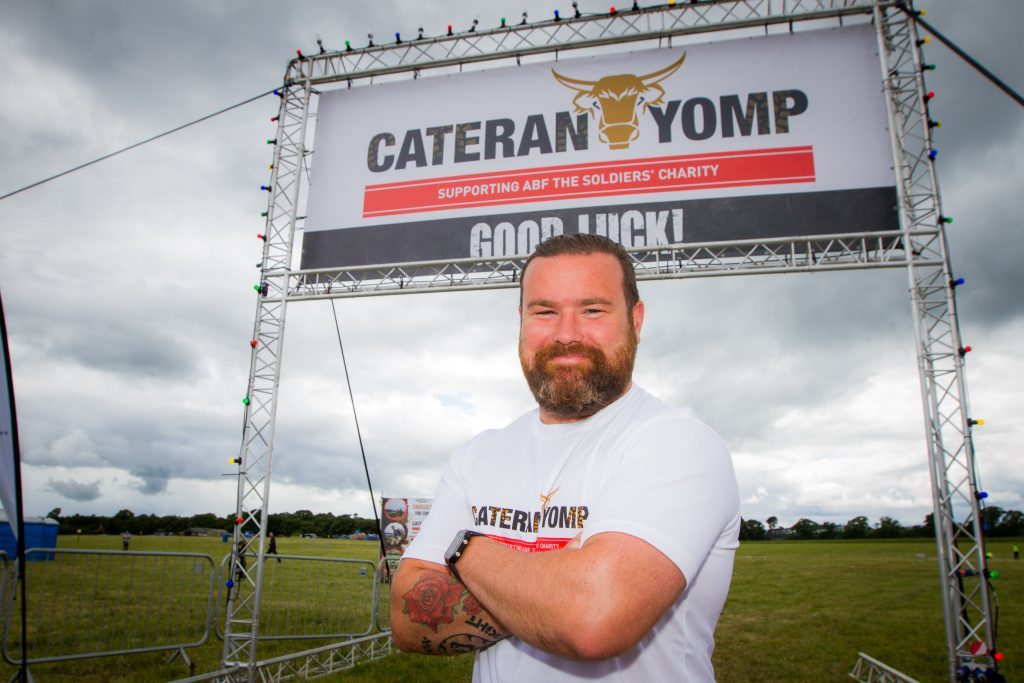 Stewart, a former serviceman left both partially sighted and partially deaf after being bombed in Afghanistan, received support from The Soldiers' Charity and wants to give something back to the organisation which helped turn his life around.
Ahead of the Yomp, Stewart, who served with 1st Battalion The Welsh Guards, said: "Without the charity's help, I'd have stayed in a dark, dark place.
"I want to do whatever I can to help today, whether that's offering words of encouragement, giving out water or even carrying kit for people. My job is to help get people through this."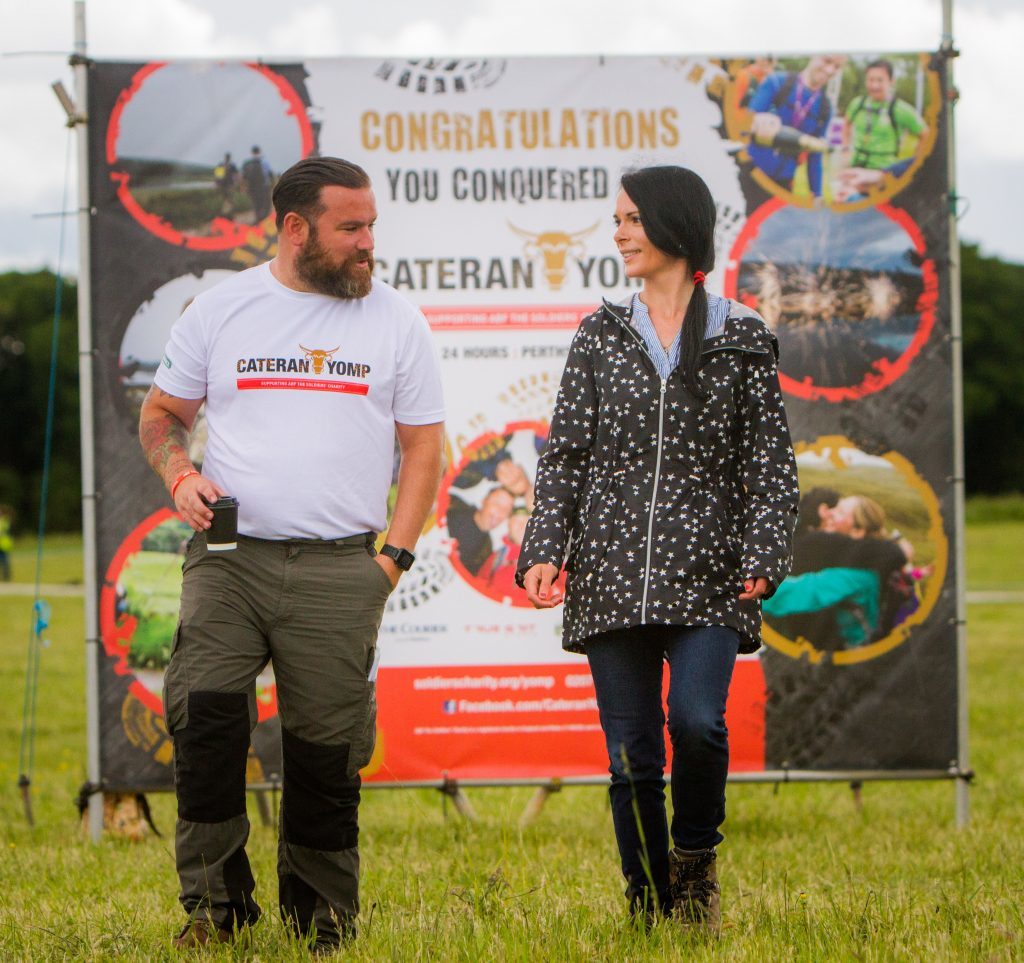 Stewart, who plans to walk the first five miles of the Yomp, will meet up with participants at check points along the route, including those who complete the entire 54-mile circuit.
"People are beasting their bodies for charity and it's an amazing atmosphere, although undoubtedly tough," he said.
"It's about staying strong in the mind and pushing on through."
Now in its seventh year, last year's Yomp raised a total of £550,000 for ABF The Soldiers' Charity.
Over six years the event has raised almost £2.4 million.
Brigadier Robin Bacon, chief of staff at ABF The Soldiers' Charity, said this year's event is set to be the best yet.
"When we staged the first Yomp in 2011, we fervently hoped that it would be a real success and of course it was," he said.
"It just gets bigger, slicker and better every year.
"The Yomp is a tremendous fundraiser for the national charity of the British Army which supports soldiers, veterans and their immediate families in need."
The Soldiers' Charity gives money to a staggering 55 partner organisations and 90 countries.
This year, they were able to grant more than £150,000 to Combat Stress – a mental health charity which supports more than 6,000 veterans suffering from PTSD, depression and anxiety.
In 2016 the top corporate fundraising team was family distillers William Grant & Sons, who raised a total of £15,954 and entered a walking team of 33 people.
Last year Yompers chomped their way through 2000 eggs, 8000 sausages, 950 fajitas, 80 boxes of Perthshire strawberries, 236kg of pasta, 500 boar burgers and 960 slices of chocolate cake!
The average completion time for the 54-mile route is 22 hours.
* The Courier will have full coverage of the event next week, kicking off on Monday June 12 with a Yomp picture special. We'll print the full results on Tuesday June 13.