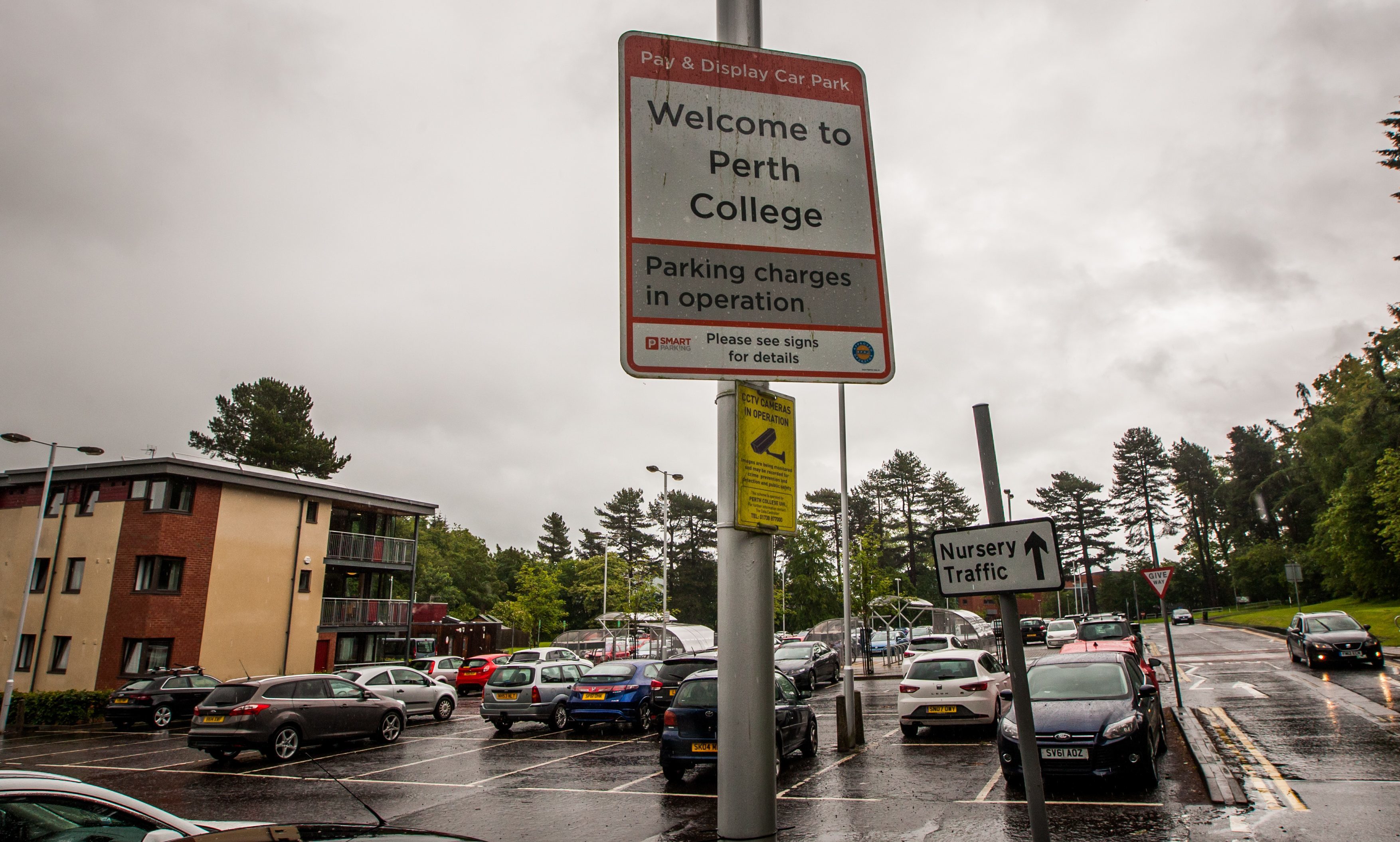 Controversial firm Smart Parking is ending its deal with Perth College, The Courier can reveal.
The company, which has provoked anger over its handling of a Fair City multi-storey site, will no longer manage parking at the college's Crieff Road campus.
For opponents, the move has triggered fresh hope that Smart Parking is reviewing its portfolio and gradually moving out of Perth.
It follows hundreds of complaints about its "overly confusing" payment system at the city's Kinnoull Street site.
Now the search is on for a new business to operate the college campus site.
Bosses have invited companies to submit tenders for the work.
In its contract notice, a spokeswoman for the establishment said: "We are seeking to appoint a single contractor who will provide a solution for the management of parking on our Crieff Road campus.
"It is anticipated that a fixed price contract will be awarded for three years, with two possible extensions each of 12 months."
A college source confirmed that Smart Parking had decided to end the deal.
Because it is used by students, the site is much cheaper than other Smart Parking operations, with parking just 70p for a full day and 40p for four hours.
The company has not responded to questions about the move from the Courier and also declined to comment on speculation that it is looking to move out of other Perth sites.
Local MSP Murdo Fraser, who has led a campaign against Smart Parking, said: "News that Smart Parking are pulling out of Perth College Campus is welcome and will hopefully allow those in charge to pick a new operator that is more customer service orientated."
He added: "Hopefully this move out of Perth college will signal the start of Smart Parking withdrawing from the Fair City.
"The people of Perth have voted with their feet and I know many who boycott Smart Parking facilities as a matter of principle.
"I would hope that if this is the beginning of the end for Smart Parking in Perth a new operator with fair conditions and good service can be found."
Last year, parking firm Horizon took over a former Smart Parking site at Perth's Mill Street.
In April, RAC publicly condemned the company after it emerged that 75% of the firm's revenue comes from penalty notices.
The firm was accused of having "questionable business models".
Smart Parking introduced number plate recognition cameras at Kinnoull Street in 2015. The machines require motorists to input their vehicle registration number, leading to many drivers being caught out if they 
mistype the letters or digits.
The firm has always insisted it sticks to the British Parking Association's code of conduct.