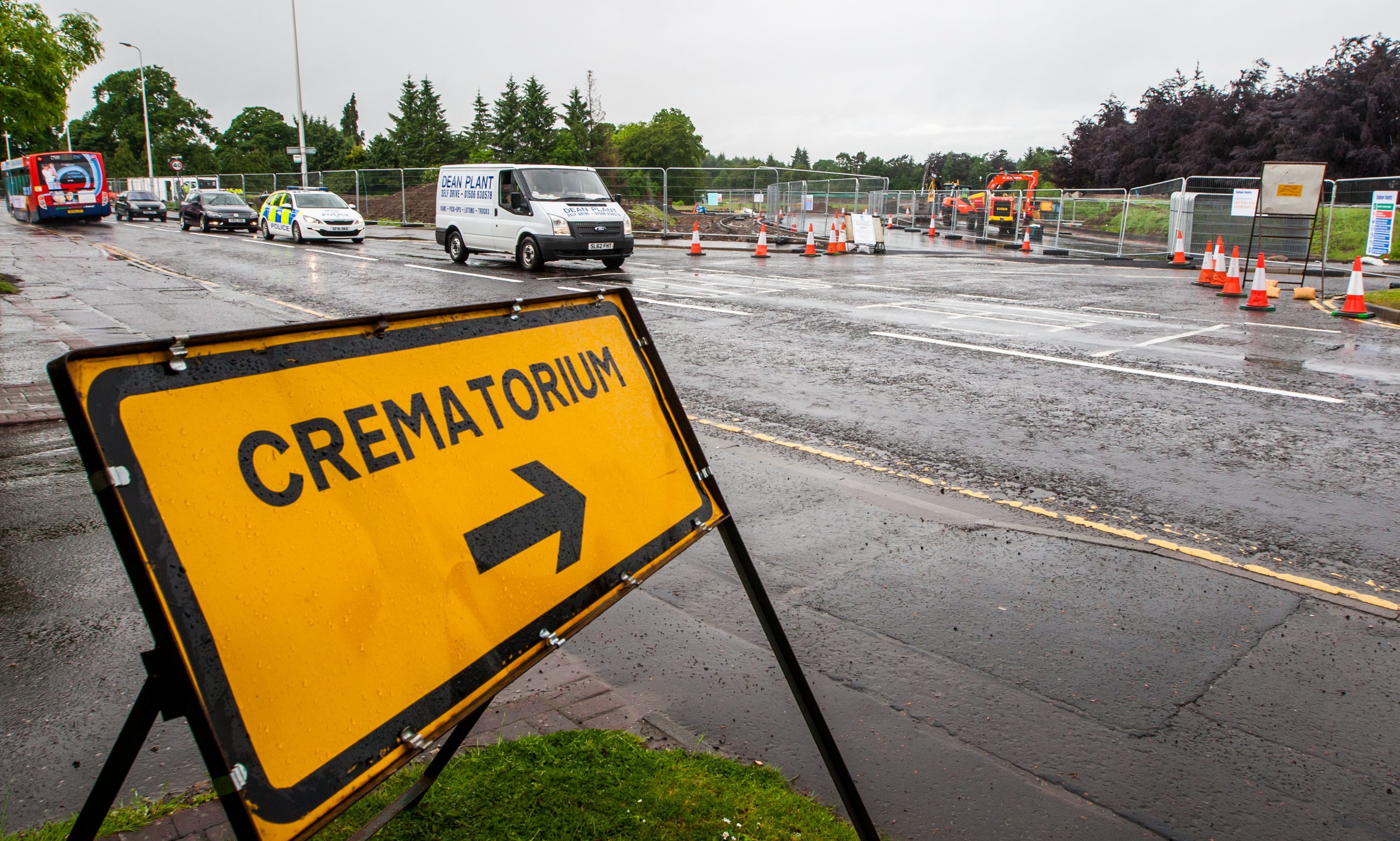 An extensive refurbishment is under way at Perth Crematorium, forcing it out of action for more than six months.
The £2.2 million work at the Crieff Road facility aims to improve comfort for mourners, as well as ensure emissions from cremators comply with strict statutory requirements.
It is the first major upgrade for the centre since its launch in 1962.
Although closed to the public until "early 2018", cremations will continue to take place at the facility – apart from an estimated eight-week period when new cremators are being installed.
A council spokeswoman said: "During these works the public will not be able to access the crematorium building. All families and friends using the crematorium for cremations only will need to say their goodbyes to the deceased at the place where the memorial service is being held.
"The council regrets that families and friends will not be able to escort the coffin to the crematorium for safety reasons and apologies for any inconvenience caused by this."
Funeral directors and other local groups have been working to ensure that the upheaval does not cause too much upset for grieving families.
Minister Scott Burton, from St Matthew's Church, has already agreed to open his doors to large, non-religious funerals.
Cremation charges have been reduced to cover essential costs only during this period, in acknowledgement of the loss of the chapel for services.
The Book of Remembrance will be relocated to the library in the North Inch Community Campus so people can visit to see the entries.
New cremators are expected to be fitted between mid-September to mid-November. Alternative facilities at Dundee Crematorium, Fife's crematoria at Dunfermline 
and Kirkcaldy and Falkirk Crematorium can be arranged through funeral directors.
Depute chief executive Jim Valentine said: "We are doing everything possible to minimise disruption during these essential works. The investment will provide much-enhanced facilities for mourners and an improved experience for the bereaved."
He also thanked crematorium staff, local funeral directors and clergy for helping keep the crematorium running as smoothly as possible.