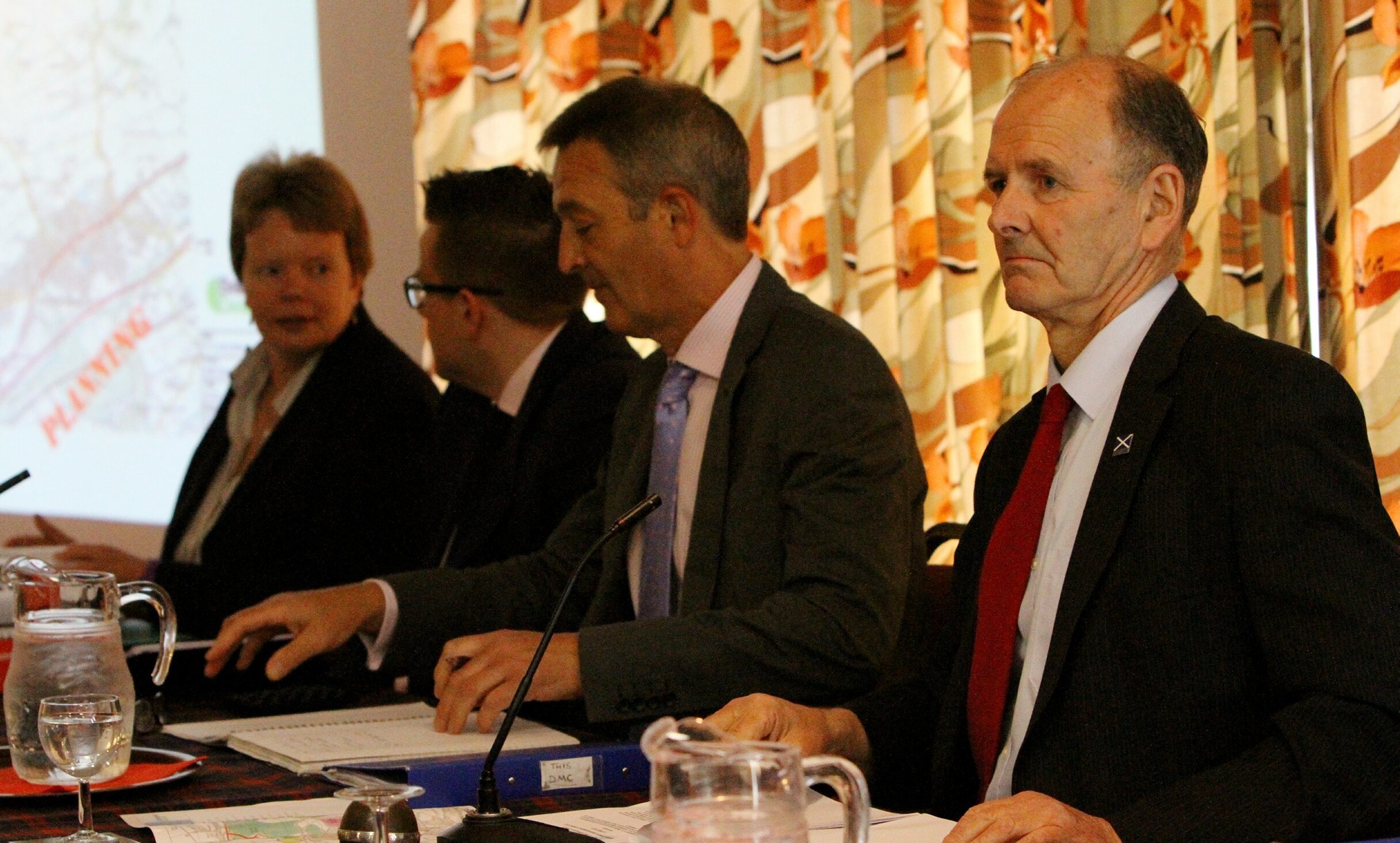 A councillor who sparked anger over "aggressive" remarks about a controversial Perthshire poultry farm has been cleared of wrongdoing by Scotland's ethical standards watchdog.
Tom Gray was reported to Public Standards commission after he dismissed a row about a £6 million chicken breeding site at Bankfoot as a "non-event".
The development is being built by German firm Lohmann Tierzurcht, the world's biggest poultry breeders.
But the scheme faced opposition from, amongst others, Sir David Carter, who was the Queen's surgeon in Scotland and regularly advised the Government on public health issues.
He expressed concerns that people living within 400 metres of the site were at risk of developing "potential fatal" lung conditions.
At a meeting of Perth and Kinross Council's development management committee in November 2016, then-convener Mr Gray dismissed the row as a "waste of time and a non-event". He said he had no complaints about a similar farm which was set up near his home.
Objectors complained to the ethical standards watchdog, claiming Mr Gray had breached the councillors' code of conduct.
They accused the SNP member of speaking in an aggressive manner, demonstrating a bias and having an interest in the project.
After an investigation which lasted more than four months, Mr Gray was cleared on all counts.
It is the second time in recent years the councillor has been probed by the ethical standards commission.
In 2015, he was cleared of an alleged contravention over "offensive" remarks about ospreys at T in the Park.
Speaking in support of the music festival's Strathallan Castle relocation, he said: "I don't know a single osprey to have topped itself because it had to move its nest."
In his latest findings, commissioner Bill Thomson said Mr Gray had not broken the councillors' code.
He said: "The crux of the complaint was the allegedly aggressive outburst: 'This is a waste of time and a non-event'.
"In my view, such words were not offensive, nor were they directed at any particular person attending the meeting."
Mr Thomson added: "The officers who were interviewed all stated that in their view the comments from (Mr Gray) were not exceptional and that he did have a tendency to be quite vocal when addressing committee.
"According to the committee legal adviser, on this occasion he was a bit more animated, although he considered Mr Gray's actions to be passionate rather than aggressive."
Mr Thomson said objectors could produce no evidence to back up their claim that Mr Gray had a personal agenda or interest in the development at Tullybelton.
Mr Gray, who was re-elected last month, said: "While I am concerned that the complaint, which was signed by a group of complainants, contained elements which were factually incorrect, I am grateful that the commissioner has concluded that I had not contravened the Councillors' Code of Conduct."